cPanel FAQ's
How to add new domain to hosting account
You can add a new domain name to your hosting account in two steps.
First of all, you will need to change the DNS servers to our DNS
ns1.rshweb.biz
ns2.rshweb.biz
Now you may add the new name as an Addon Domain at cPanel. For that do the following:
- Login to your cPanel
- Go to section Domains - Addon Domains

Fill out the fields with necessary information (Subdomain/Ftp Username and Document Root fields will be filled out automatically)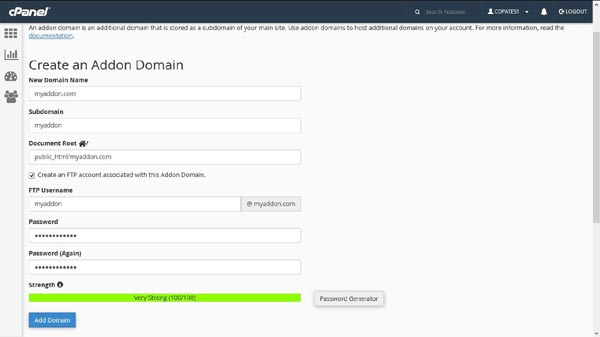 Click on the Add domain button
You can now go ahead and upload content for your new domain into the corresponding document root either via File manager or FTP.