---
Paid Certificates
Normally paid certs are stronger and more widely accepted by all browsers. If you need multiple, wildcard or green bar certs then paid is the way to go
Single-domain SSL certificates provide security for a single fully qualified domain name. The straightforward nature of Single Domain SSL Certificates is an ideal solution for any small, medium and large sized website. Ensure your visitors and customers that they are quite safe on your website. The validation process is normally performed via email or DNS. The owner is requested to prove admin right by receiving and confirming an email sent to an administrative email for the domain, or by configuring some specific DNS records for the domain.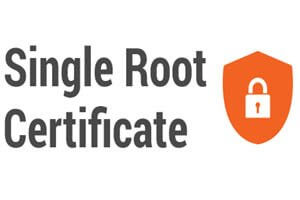 ---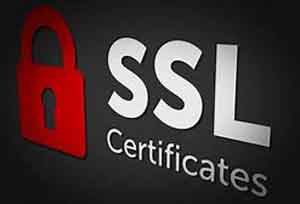 Wildcard SSL certificates secures your website URL and an unlimited number of its subdomains. For example, a single Wildcard certificate can secure www.coolexample.com, blog.coolexample.com, and store.coolexample.com. Extending a single certificate to subdomains rather than purchasing separate certificates can save money and make administration easier. The disadvantage, however, is that if a certificate has to be revoked on one subdomain, it has to be revoked on all the others as well. If a subdomain like payment.domain.com is compromised, for example, so are the mail and vpn subdomains.
---
A Unified Communications Certificate (UCC) is an SSL certificate that secures multiple domain names and multiple host names within a domain name. A UCC lets you secure a primary domain name and up to 99 additional Subject Alternative Names (SANs) in a single certificate. Please note that any secondary hosting accounts will be listed in the certificate as well, so if you do not want sites to appear 'connected' to each other, you should not use this type of certificate.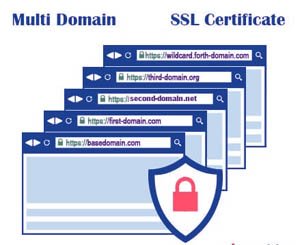 ---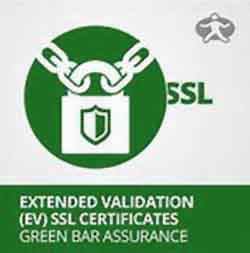 As the highest class of SSL available, Extended Validation SSL Certificates (EV SSL) activate both the padlock and the green address bar in all major browsers. EV SSL Certificates provide the strongest encryption level available and enable the organization behind a website to present its own verified identity to website visitors. EV SSL Certificates offer a stronger guarantee that the owner of the website passed a thorough, and globally standardized, identity verification process defined within the EV guidelines
---