RSH Web Services Managed SSD VPS Packages
Based on cutting edge pure SSD drives.
There are no short cuts here with SSD caching as these SSD VPS's are the real deal.
Enterprise grade hardware with nothing but the best SSD drives for optimal performance.
Start with a small SSD VPS and upgrade as needed with no IP change or data migration
Keeping everything as easy as possible and affordable for you.
All SSD VPS packages now include DDOS protection at no additional charge!
99.99% Proven Uptime Record
All SSD powered VPS Servers are available in our four world-class data center facilities offering premium bandwidth, experience, speed, and reliability at its best.
Best Prices, 30 Day Money Back Guarantee
We offer the best web hosting solutions at affordable prices to cover all your hosting needs.
We are confident about our products and services and that's why we offer our new customers a 30 money back guarantee.
Easily Scalable Without Service Interruptions
Should you ever need more resources for your managed SSD VPS, we can satisfy your request without any downtime.
No need to change your settings or do any migration of files or databases.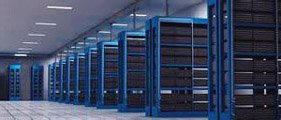 We give you more power on the fly without affecting your settings.
Pure SSD Drives for Optimal Performance
We build our SSD VPSs with some of the best solid state drives on the market.
Solid state drives have one major benefit over traditional mechanical drives:
low latency due to no moving parts. Optimal performance without a big price tag.
You Are In Control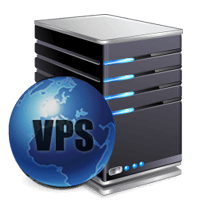 Whether its command line or control panel, you can choose how you want to manage your server.
Our managed SSD VPS packages provide you with 2 different control panel choices but you can still install whatever software you want because you are in control!
Custom Built, State-of-the-art Technology
We care about performance and we want to keep our promises.
We custom build our Managed SSD VPS using the best hardware components on the market so that we can offer you top performing and stable servers.
All of our VPS's come with:
World-class data centers use premium hardware and bandwidth. Custom RAID for redundancy and high performance.
Fully managed expert support 24/7/365 - the best. White labeled VPS as standard lets you retain branding and control.
Free backups for disaster recovery. Enterprise-grade hosting gives your business an edge.
Why should you choose RSH Web Services?
Free and fast setup. Free Migration Service. Unlimited Domains. 2 dedicated IP addresses. Dedicated CPU Resources. CentOS Operating System. Seamless upgrades from VPS to VPS. Fully Optimized & Secured. Free Backups. Private nameservers. 99.9% network uptime guarantee DDOS Protection Included. Root access / SSH. Free 3rd party installations.