Textpattern Blog Hosting
Industry Leading "Control Panel" (cPanel)
A Host You Can Trust, Since 1997

Textpattern is one of the nicest and elegant designed Blog CMS. Web designers, developers, publishers and bloggers of all types love the flexibility and extensibility. With it's powerful sophisticated engine that can be infinitely tuned to suit whatever type of Web Blog or Website you can imagine. With its built in simplicity, you can start publishing in minutes. Designers and developers love the ability to control all aspects of HTML and CSS, and with hundreds of plugins available, the power of Textpattern CMS is easily extended. Having complete control over the content and presentation, making this program both simple and elegant to use. You can produce well structured and compliant websites while authors can get on with publishing and editing their content. Textile, which uses markers to nudge plain text into fully formatted content is also built in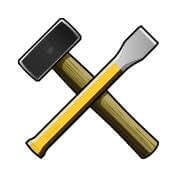 The Textpattern Hosting Solution
Finely tuned, very reliable, incredibly fast and ready for you
Textpattern Features include
Unlimited article, link, file and image categories
Browser-based file and image upload & organization
Unlimited site sections
Fast intuitive editing of articles, links, comments, page elements
Visitors can subscribe to custom article and link XML feeds
Browser-based template and CSS editing
Posting, editing & design privileges hierarchy
Unlimited site authors
Browser-based plugin installation and maintenance
Import content from other content management systems
Built-in search engine
Pro Personal
5 Email Accounts
5 Sub Domains
1 Website
Lock in this price now
$ 4.97
/mo
For Life!
No long term contract
Most Popular
Pro Business
25 Email Accounts
Unlimited Sub Domains
5 Websites
Lock in this price now
$ 7.97
/mo
For Life!
No long term contract
Pro Ultimate
Unlimited Email Accounts
Unlimited Sub Domains
10 Websites
Lock in this price now
$ 12.97
/mo
For Life!
No long term contract
Setting up your Textpattern Web site is the fastest way with the Softaculous Installation though cPanel. And you will automatically receive a notification when a new Textpattern version is available so you always have the latest and the most secure version available
RSH Web offers the latest speed technologies, enhanced performance with NGINX, HTTP/2, PHP7 and free CDN. Providing Free SSL (HTTPS) certificates with each Textpattern account. Firewall Security and DDoS to help stop website vulnerabilities
» Softaculous Demo
See Specifications, Read Reviews and much more on every App available via the Softaculous Auto Installer
» cPanel Demo
Everything is simple and easy with the industry leading website control panel "cPanel"
Frequently Asked Questions (FAQ's)
Is website speed really important?
Just a 1 second page load delay has shown to impact your bounce rate, SEO rankings, and even your conversion rate! Our SSD hosting packages are affordable and cost effective solutions for those who want the benefits of super fast SSD drives. And are up to 20X faster than the industry's "Standard" hosting platforms
Do you have a money back guarantee?
All RSH Web Services hosting accounts come with a 45 day money-back guarantee as standard. If you're not satisfied within the first 45 days and wish to cancel please let us know. And we would especially want to know why so we may make any necessary changes
Is there a Contract Period?
Unlike other companies that need those long term contracts to stay in business. We do not. What we have seen with the Hosting Market lately is offering discounts for long term contracts - 3 month, yearly, 2 year contract. But only offering a 30 day money back guarantee. Think about that one
How do I transfer my WordPress Website to your Servers?
We recommend seeing the following website Moving WordPress. If you don't have a current copy of your website, you should be able to request one from your current website hosting provider. If at anytime you need help please contact us. Our 24/7 support team is here to assist you. We can help you determine the best method for transitioning your website to a RSH Web account. For more information, See Transferring Your Hosting Account
45 Day Unconditional Money Back Guarantee On all Hosting Packages