Textpattern Blog Hosting
Industry Leading "Control Panel" (cPanel)
A Host You Can Trust, Since 1997

Textpattern is one of the nicest and elegant designed Blog CMS. Web designers, developers, publishers and bloggers of all types love the flexibility and extensibility. With it's powerful sophisticated engine that can be infinitely tuned to suit whatever type of Web Blog or Website you can imagine. With its built in simplicity, you can start publishing in minutes. Designers and developers love the ability to control all aspects of HTML and CSS, and with hundreds of plugins available, the power of Textpattern CMS is easily extended. Having complete control over the content and presentation, making this program both simple and elegant to use. You can produce well structured and compliant websites while authors can get on with publishing and editing their content. Textile, which uses markers to nudge plain text into fully formatted content is also built in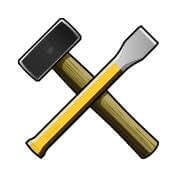 The Textpattern Hosting Solution
Finely tuned, very reliable, incredibly fast and ready for you
Textpattern Features include
Unlimited article, link, file and image categories
Browser-based file and image upload & organization
Unlimited site sections
Fast intuitive editing of articles, links, comments, page elements
Visitors can subscribe to custom article and link XML feeds
Browser-based template and CSS editing
Posting, editing & design privileges hierarchy
Unlimited site authors
Browser-based plugin installation and maintenance
Import content from other content management systems
Built-in search engine
Pro Personal
5 Email Accounts
Spam Protection
Domain Privacy
Unmetered Bandwidth
5 Parked Domains
5 Sub Domains
1 Website
Lock in this price now
$ 4.97
/mo
For Life!
No long term contract
Most Popular
Pro Business
25 Email Accounts
Spam Protection
Domain Privacy
Unmetered Bandwidth
25 Parked Domains
25 Sub Domains
5 Websites
Lock in this price now
$ 7.97
/mo
For Life!
No long term contract
Pro Ultimate
Unlimited Email Accounts
Spam Protection
Domain Privacy
Unmetered Bandwidth
Unlimited Parked Domains
Unlimited Sub Domains
10 Websites
Lock in this price now
$ 12.97
/mo
For Life!
No long term contract
Setting up your Textpattern Web site is the fastest way with the Softaculous Installation though cPanel. And you will automatically receive a notification when a new Textpattern version is available so you always have the latest and the most secure version available
RSH Web offers the latest speed technologies, enhanced performance with NGINX, HTTP/2, PHP7 and free CDN. Providing Free SSL (HTTPS) certificates with each Textpattern account. Firewall Security and DDoS to help stop website vulnerabilities
» Softaculous Demo
See Specifications, Read Reviews and much more on every App available via the Softaculous Auto Installer
» cPanel Demo
Everything is simple and easy with the industry leading website control panel "cPanel"
Frequently Asked Questions (FAQ's)
Can I have multiple domains pointing to my website?
Yes, We can "point" other domain names to your existing website with no additional charge to you. You will need to make sure these Domains also use our Name Servers or DNS numbers. This is a great way to expand the marketing of your website
What are the Benefits of Owning a Domain Name?
Your personal or professional website is all about making a strong first impression. Your Domain Name allows people around the world to find and view your website. A domain name is a brand identity or business name which is used to make presence online. Also see Choosing The Perfect Domain Name
Is RSH Web Hosting Developer Friendly
Since our launch in 1997, RSH Web Services has a strong focus on providing the latest and best versions of the most popular development software. A short list of the development software available includes: PHP MySQL HTML-XHTML Java PostgreSQL Python ERL Apache Node.js CSS FTP/SFTP cPanel Softaculous and Free SSL. Coding or Script Libraries are also available
How does Website Hosting work?
After you sign up for a website package, RSH Web stores your site or web pages on one of our Web Servers and "points" your Domain Name to that space. Your Domain Name is the address that allows people to find and view your website. By purchasing a hosting package you are basically renting space on one of our Web Servers which allows your website to be seen and accessed from anywhere
45 Day Unconditional Money Back Guarantee On all Hosting Packages