WordPress Hosting Services
with Free SSL, Domain Names, SSD Drives
Built for Speed, Engineered for Security, Crafted for You
With all the time, thought and care that goes into building your WordPress site
You want to make sure you choose the right WordPress hosting services
With our WordPress hosting plans and auto-updated This ensures that
your WordPress website is the latest, up-to-date, and secure

RSH Web Professionally Managed WordPress Website Hosting
The Only Hosting Solution You'll Ever Need
Most Web Hosting companies attempt to be the quickest. Most want to be the only host you will be able to depend upon. Others provide a cheap and inexpensive service. At RSH Web Services We strive everyday to be all three. Backed by the most effective support team within the business. That means you'll be able to get the best performing, most reliable and best support. Get started now, you're going to like our Hosting Services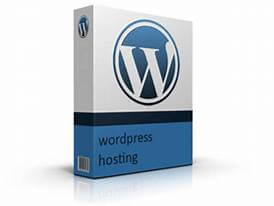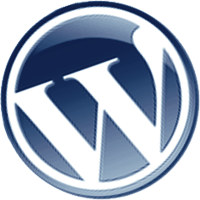 WordPress is packed with great features providing an amazing user experience. Hosting over 75 million websites and now powering over 32 percent of Internet, WordPress is undeniably a favorite. For professionals, businesses and or personal web sites who will be able to have websites published on the web with just a few clicks of the mouse. Our WordPress website hosting services have been highly used by people in the recent years because of popularity gained by wordpress as being the best blogging application. This hosting platform is being used by millions of bloggers for creating their self hosted blogs and also for running static sites. The features and ease of use with wordpress make it as one of the popular applications on internet
Who uses WordPress?
You're in good company if you use WordPress to publish on the Web. Many famous blogs, news outlets, music sites, Fortune 500 companies and celebrities are using WordPress
For example, famous blogs like Mashable and TechCrunch are also built with WordPress. News outlets like The New York Times' blogs and CNN's on-air personality blogs all use WordPress too
If you're ever curious about who uses WordPress then Head on over to the WordPress Website showcase and you'll be impressed by the number of well-known websites and many famous people using WordPress to power their sites
All Hosting Plans Include
Need a custom configured hosting package? See below
WordPress is an online, open source website creation tool written in PHP
But in non-geek speak, it's probably the easiest and most powerful blogging and website content management system (or CMS) in existence today. Our WordPress plan has been carefully configured to match all WordPress installation requirements. It is ready to serve the demands of your website and to ensure its smooth performance 24/7. Our hosting plan is backed up with a pack of guarantees, such as full compatibility with the WordPress environment (a ready-to-go WordPress installation) and 99.9% server up time, which ensures the trouble-free online availability of your personal or business website
WordPress Plugins
Because the use of unnecessary plugins will slow down your website. Here is a collection of some of the Best WordPress Plugins you can run on your website. The list includes some of the best WordPress SEO plugins, security plugins, speed plugins
Best WordPress Plugins for Starting a New Website
Whether you are a WordPress beginner who wants to become a WordPress Pro, or just need to refresh yourself with the basics. Our WordPress tutorials are easy to follow and understand
Our WordPress Tutorials
All plans include
Softaculous Auto Installer with over 450 apps
Free Domain, Free SSL Certificates
DDoS protection & Firewalls
Easy to use Control Panel (cPanel)
All accounts on SSD drives
---
Frequently Asked Questions
How does WordPress hosting work?
Once you purchase a WordPress hosting package, RSH Web stores your WordPress files on one of our Web Servers and points your Domain Name to that space. Your Domain Name allows people around the world to find and view your website. A Domain Name is required in order for people to view your website. By purchasing a Wordpress hosting package, you're basically renting space on one of our web servers. RSH Web Servers allows your Wordpress files to be seen and accessed from anywhere
How do I transfer my WordPress Website to your Servers?
We recommend seeing the following website Moving WordPress
If you don't have a current copy of your website, you should be able to request one from your current website hosting provider. If at anytime you need help please contact us. Our 24/7 support team is here to assist you. We can help you determine the best method for transitioning your website to a RSH Web account. For more information, See Transferring Your Hosting Account
If you are not comfortable moving, transferring or migrating your website. Let RSH Web Services help you
Do you offer SSL?
FREE SSL Certificates for all our customers. Having a secure encrypted website is mandatory today. We also have different types of SSL Certificates you may purchase, For more information on our SSL Certificate visit the article What is SSL?
---
Looking for something different in a hosting package?
Size, domains, email, pricing
Question, comments, suggestions?
Send us a message
RSH Web Services Money Back Guarantee
45 Day Unconditional Guarantee On all Hosting Packages