Professional Custom Web Development Service
Our Website Developers provide skilled Website Application Development
And Website Designing Services for our Clients

Website Development
With professional experience skills and expertise in developing web applications, we are able to carry out your ideas and thoughts following an exact approach for success. Website development and an ongoing website management program are part of a successful website marketing campaign. Is your site programmed in code that is not search engine friendly? If it is you are setting yourself up for failure. We create web applications with responsive and mobile-friendly features to address your specific needs of business. We will analyze your requests to comprehend your requisites and expectations for the website. We can then offer an affordable price and best results with the information you provided
---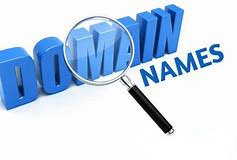 Domain Name Registration
If a Domain Name is needed we can also provide this for you. Registering the domain with YOUR information details, You would be the sole registrant or owner of domain name. RSH Web will not restrict your ability to transfer your domain registration from one registrar to another. It's your domain name and we recognize your right to register it with the registrar of your choice
---
RSH Web Development Services:
Development of Internet based applications, electronic businesses and various kinds of web related services. Unparalleled and tailored web solutions for projects such as simple corporate websites, eCommerce solutions, extensive web-based applications. Development of websites with an aim to escalate success for your business, generate genuine interest for your products & services and secure trust for your customers
Our broad experience in website development with various business integration, supports us in rendering distinctive services to our clients. As a leading Website Development Company, we thrive on successful completion of projects related to the development of web applications and websites. RSH Web Services, like you care about quality and believe in doing things right the first time. And while poorly scripted code is invisible to most people, the costs of fixing it is not. Our websites and applications are relatively easy to maintain and upgrade. And any added features or fixes that need to occur in the future will not incur a lot of extra costs you did not except
---
Web Technologies and Components We Utilize
CSS
Cascading Style Sheets, more commonly known as CSS, has fast become the preferred web design method for the benefits it offers web designers and website visitors alike. CSS is the language for describing the presentation of Web pages, including colors, layout, and fonts. It allows one to adapt the presentation to different types of devices, such as large screens, small screens, or printers. CSS is independent of HTML and can be used with any XML-based markup language. CSS is a cornerstone technology of the World Wide Web, alongside HTML and JavaScript
---
PHP
PHP is a powerful server scripting language used for making dynamic and interactive web pages quickly and efficiently. PHP is a general-purpose scripting language that is especially suited to server-side web development, in which case PHP generally runs on a web server. Any PHP code in a requested file is executed by the PHP runtime, usually to create dynamic web page content or dynamic images used on websites or elsewhere. It is highly user-friendly and compatible with today's leading operating systems as well as web services therefore, ensuring simple deployment
---
Java
Java is a general-purpose computer-programming language that is concurrent, class-based, object-oriented, and specifically designed to have as few implementation dependencies as possible. Java, an object oriented programming language, intends to serve as a unique way to handle software complexity. Applications based on Java are developed for distinct kinds of domains, including Insurance, Banking, E-commerce, Medical, etc.It is a multi-platform support language for web-services
---
CMS
Upon the completion of your website development, there is a need to establish a content management system and this is where we come in. CMS offers you amazing flexibility and freedom and we guide you through the whole process of uploading, deleting, adding, and altering content pieces on your website. A content management system (CMS) is a software application or set of related programs that are used to create and manage digital content.
Also see our CMS Hosting pages for examples of CMS Programs
---
Python
Python is a modern and interpreted (bytecode-compiled) language. It helps make the code flexible and short, which ultimately subtract the compile-time type checking of the source code. One of its key responsibility is to track the types of all values at runtime and mark the code which has errors. Python is relatively simple, so it's easy to learn since it requires a unique syntax that focuses on readability. Developers can read and translate Python code much easier than other languages. In turn, this reduces the cost of program maintenance and development because it allows teams to work collaboratively without significant language and experience barriers
---
WordPress
A powerful open source CMS (Content Management System) implemented from PHP and uses MySQL as a database. WordPress is an online, open source website creation tool written in PHP. But in non-geek speak, it's probably the easiest and most powerful blogging and website content management system (or CMS) in existence today. It has gained a global acceptance among all the web developers and is used for building personal, business websites as well as blog websites.
See our Wordpress Hosting pages for more options and features
---
HTML - XHTML
Websites are constructed with HTML and XHTML. Hypertext Markup Language (HTML) is a programming tool that uses hypertext to establish dynamic links to other documents. HTML is the standard markup language for creating web pages and web applications. With Cascading Style Sheets and JavaScript, it forms a triad of cornerstone technologies for Website Designing.
Extensible Hypertext Markup Language (XHTML) is a markup programming language like HTML without predefined elements. Although XHTML is almost the same as HTML but It is more important to create your code correctly, because XHTML is stricter than HTML in syntax and case sensitivity. XHTML documents are well-formed and parsed using standard XML parsers, unlike HTML, which requires a lenient HTML-specific parser.
---
Photoshop
Adobe Photoshop is the predominant photo editing and manipulation software on the market. Its uses range from full featured editing of large batches of photos to creating intricate digital paintings and drawings that mimic those done by hand. Photoshop is not just for photos or graphics. It's also used in designing websites, and 3D projects.
---
Flash
Adobe Flash is a deprecated multimedia software platform used for production of animations, rich Internet applications, desktop applications, mobile applications, mobile games and embedded web browser video players It has become a popular method for adding animation and interactivity to web pages. Flash is commonly used to create advertisements, presentation, and more recently, to develop rich Internet applications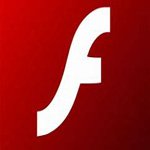 ---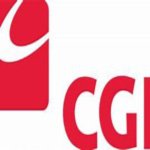 CGI
The common gateway interface (CGI) is a standard way for a Web server to pass a Web user's request to an application program and to receive data back to forward to the user. However, when a user fills out a form on a Web page and sends it in, it usually needs to be processed by an application program. This method or convention for passing data back and forth between the server and the application is called the common gateway interface (CGI). It is part of the Web's Hypertext Transfer Protocol (HTTP)
---
MySQL
Its name is a combination of "My", the name of co-founder Michael Widenius's daughter, and "SQL", the abbreviation for Structured Query Language. A open source scripting language used to develop Web Applications or Internet / Intranet Applications. MySQL is a powerful open source database server built based on a relational database management system (RDBMS) and is capable of handling a large concurrent database connection. The application is used for a wide range of purposes, including data warehousing, e-commerce, and logging applications. The most common use for mySQL however is for the purpose of a web or internet databases.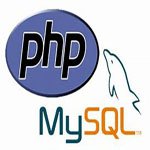 ---
Website Development Quote
We employ our technical prowess and optimum development methodologies while conceiving web applications to resolve your business complexities.
We are adept in delivering ideal commercial web development products in compliance to rapidly changing environments.
The web applications constructed with well-framed architecture, user-specific controls and seamless navigation enable swift operation for users.
---