eggBlog Hosting
SSD Storage and DDOS protection at no additional charge
Free SSL Certificates for All Blogging Accounts

eggBlog is a free PHP and mySQL web blog software package that allows you to create your own on-line Web Blog, Website, Journal or any type of site using your own Domain Name and Web Space, EggBlog was first registered on SourceForge on December 19, 2005. With its built in simplicity, you can start publishing in minutes. Designers and developers love the ability to control HTML and CSS, a powerful blogging software solution that is very user friendly with a clean interface. It helps you instantly publish your blog without getting involved in intricate procedures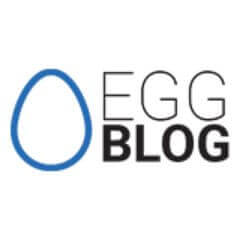 The eggBlog Hosting Solution
Finely tuned, very reliable, incredibly fast and ready for you
eggBlog Blogging Features include
easy to use web-based administration to add, edit and delete news articles
easy to use web-based configuration to manage your web site settings
WYSIWYG easy-to-use text editor for publishing or editing news articles
download themes to easily change the style, layout and colors of your site
download additional language files (where available)
optional forum to allow discussion
optional comments on news articles to allow feedback on announcements
optional sticky articles that remain fixed on all pages
optional tags/categories on articles
registered users allowed to leave comments on news articles
registered users allowed to post messages in the forum
automatic archiving of all news articles
check for eggBlog updates through the administration panel
valid HTML 1.1, valid CSS 1.0 and WAI friendly
valid XML RSS 1.0 feeds for both articles and forum topics
Pro Personal
5 Email Accounts
Spam Protection
Domain Privacy
Unmetered Bandwidth
5 Parked Domains
5 Sub Domains
1 Website
Lock in this price now
$ 4.97
/mo
For Life!
No long term contract
Most Popular
Pro Business
25 Email Accounts
Spam Protection
Domain Privacy
Unmetered Bandwidth
25 Parked Domains
25 Sub Domains
5 Websites
Lock in this price now
$ 7.97
/mo
For Life!
No long term contract
Pro Ultimate
Unlimited Email Accounts
Spam Protection
Domain Privacy
Unmetered Bandwidth
Unlimited Parked Domains
Unlimited Sub Domains
10 Websites
Lock in this price now
$ 12.97
/mo
For Life!
No long term contract
Setting up your eggBlog Web site is the fastest way with the Softaculous Installation though cPanel. And you will automatically receive a notification when a new eggBlog version is available so you always have the latest and the most secure version available
RSH Web offers the latest speed technologies, enhanced performance with NGINX, HTTP/2, PHP7 and free CDN. Providing Free SSL (HTTPS) certificates with each eggBlog account. Firewall Security and DDoS to help stop website vulnerabilities
» Softaculous Demo
See Specifications, Read Reviews and much more on every App available via the Softaculous Auto Installer
» cPanel Demo
Everything is simple and easy with the industry leading website control panel "cPanel"
Frequently Asked Questions (FAQ's)
Do you have any Wordpress Tutorials
Yes we do and they are located here. With more than 20 pages of articles. If you see something not listed here please let us know
Can your hosting services be SEO friendly?
Search Engine Optimization (SEO) is a widely used marketing tool for most all web sites today, web hosting can impact its effectiveness. RSH Web Hosting provides SSD Servers to increase the speed and responsiveness of your website, which will factor into your SEO ranking
How does WordPress hosting work?
Once you purchase a WordPress hosting package, RSH Web stores your WordPress files on one of our Web Servers and points your Domain Name to that space. Your Domain Name allows people around the world to find and view your website. You are basically renting space on one of our web servers. RSH Web then allows your Wordpress files to be seen and accessed from anywhere 24-7, 365 days a year
Do you have any Wordpress Tutorials
Yes we do and they are located here. With more than 20 pages of articles. If you see something not listed here please let us know
45 Day Unconditional Money Back Guarantee On all Hosting Packages