Why Drupal
Drupal is a powerful solution that lets anyone build and manage websites, e-commerce platforms and integrate diverse tools and technologies. To drive web content and multichannel, personalized experience that help your organization connect with customers and visitors wherever they are.
Drupal is a solution based and scalable platform for content management. Building web applications to meet a constantly evolving Internet. Drupal is flexible, easy to integrate and easy to use. It can seamlessly connect to third-party tools, CRM, email campaigns, analytics, and other marketing technology solutions.
Thousands of Products Available
Drupal has more than 25000 themes and more than 36,000 extensions. This helps any developer to customize a website depending on the requirements and to make it interesting and technology savvy. Drupal also has a very well-structured set of categories for product management, which make the life of developers easier. The power of Drupal comes from a global community of developers who are united in helping others succeed with Drupal.
Drupal Resources
Drupal Documentation and Learning Resources. Created and maintained by the same volunteer community that creates the Drupal software. The documentation includes information to help orient newcomers, guides for using Drupal, creating themes, writing modules, and using contributed modules.
Drupal-based, education-related websites, case studies, tools and other resources. This earlier list of colleges and schools using Drupal.
Drupal Resources. The following resources contain additional information on Drupal. Please use them to get more in-depth knowledge on this.
Drupal's resources for libraries. Islandora (Fedora-Drupal). Allows users to use Drupal to ingest, manage, and display objects stored in Fedora Commons. Actively maintained provides true integration of your library catalog system with the power of the Drupal content management system while allowing users to tag, rate more.
Drupal. The leading open source CMS for ambitious digital experiences that reach your audience across multiple channels. Because we all have different needs, Drupal allows you to create a unique space in a world of cookie cutter solutions.
Baskin School of Engineering. Drupal Resources. Drupal is another such open source technology. At BSOE we use Sitefarm - a collaborative installation of Drupal used by UCSF, UC Davis, UC Berkeley, UCLA, and UCSC BSOE.
Drupal Resources. Drupal is a free software package that allows you to easily organize, manage and publish your content, with an endless variety of customization. Drupal is open source software maintained and developed by a very large community of developers and users.
Drupal Themes
Theme project. 2,940 themes. Themes allow you to change the look and feel of your Drupal site. You can use themes contributed by others or create your own to share with the community.
Drupal free themes lists more than 1,200 Drupal 7, Drupal 8 and Drupal 9 themes. All the themes are manually categorized and are available for easy filtering for the Drupal users.
Sixty free premium responsive Drupal themes to download. Build your website in just an hour with these beautiful templates.
Eighteen free Drupal themes is a free online platform, it provides a simple interface to search and sort them. All the themes are manually categorized and are available for easy to excess for users, to which we will be constantly adding features to improve the site.
Three hundred forty-three Drupal themes from Template Monster are themes that can be installed onto the CMS platform in order to customize the design of your website. Drupal is an open source CMS platform that provides a webmaster with a diverse set of administrative capabilities and yet remains very comfortable and easy to use.
Twenty-three Drupal themes. SimpleCorp is a stunning free Drupal theme that you will want to use. The theme is fully responsive and uses some fancy CSS3 effects for the portfolio section. The design is minimalistic and available in various color schemes. It features social icons, a multi-column layout and a slider.
Free Drupal themes. Things change over the course of time, and something that was popular a few years ago might seem ridiculous today. Redesign your website every 12 to 15 months to add new functionality, updates, and follow new web design trends.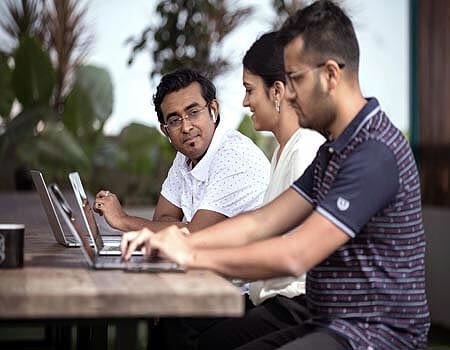 Drupal Templates
Drupal free themes lists more than 1,200. All the themes are manually categorized and are available for easy filtering for the Drupal users.
Free Drupal themes and Drupal templates free at SymphonyThemes.com. Huge resources of unique Drupal free template and mobile ready.
Drupal's themes are the themes that can be installed onto the CMS platform in order to customize the aesthetic look-and-feel of the site. Drupal is a very powerful open source content management system (CMS) that is easy to use and configure.
Eleven Medical Drupal themes. The myriad free and premium themes available in the theme stores make the job even easier by providing the ideal templates for health care websites that are easy to use and install and fully customizable.
Ten free and premium Drupal themes templates. A responsive Drupal theme. Progress is well suited for services business and portfolio website.
Eight Church Drupal themes. A selective collection of charity, church, and Non-profit NGO Drupal themes and Templates which are perfect for Christian charities and non-profit organizations, comparable sites that need a component rich yet delightful vicinity on the web.
Drupal Extensions
Drupal core. Critical. Third-party libraries. Arbitrary PHP code execution.
Extensions. This project is not covered by Drupal's security advisory policy. Extensions are an alternative method of pluggable object creation (ala Chaos Tools plugins). The key features of extensions are always name spaced objects.
Free extensions. Drupal is designed to be a strong core with configurable parts that work together. Drupal Commerce is designed from the ground up to take advantage of all Drupal 7 modules, but there are also many commerce-specific modules. Commerce PayPal.
Drupal API Provides available extensions. The extension list is per extension type, like module, theme, and profile. Hierarchy.
Drupal's extensions and tools. Development, monitoring. Drupal is a powerful and versatile open source software allowing developers to create websites to their exact specifications. Drupal is supported by a strong community, and a plethora of tools and extensions to help expand the functionality of any site.
Extensions directory. Drupal's modules and extensions are installable packages which give CiviCRM new functionality, and this directory provides a centralized list of extensions which the CRM community has created.
Five Drupal extensions to try. Drupal, one of the largest open source projects in the world, is a content management system and application framework that powers millions of websites.
Drupal Manual
Understanding Drupal. Drupal guide. Drupal 9 is a cleaned up version of Drupal 8. It is the same as the last Drupal 8 minor version, with our own deprecated code removed and third-party dependencies updated. Most extensions will only need a few changes. Read more about how this is done and what it means.
Drupal Training Manual. Please note, training documentation has not been created for all features. Be on the lookout for updates to the documentation and standards.
Drupal's user guide. This guide was written mainly for people with minimal knowledge of the Drupal content management system. The topics will help them become skilled at installing, administering, site building, and/or maintaining.
Drupal's user guide. Written by the Drupal community, with videos added by Drupalize.Me, the Drupal User Guide is the best way to get started with Drupal concepts and site building skills. This guide serves as a starting point for people with minimal knowledge of the Drupal content management system.
The user guide project was started during the Drupal 8 development cycle by the Documentation Working Group (DocWG), as a community initiative. Members of the community write, edit, and translate the guide.
Drupal's user manual. Drupal is the web content management system (CMS) that Grand Rapids Community College uses to create, manage and publish web content.
Documentation. Read the local development guide to create and install a new Drupal application on your local machine for the purpose of development. After it's up and running, read the Drupal User Guide to begin basic configuration.
Drupal Composer
Using Composer with Drupal. Composer is a dependency manager for PHP. Drupal core uses Composer to manage core dependencies like Symfony components and Guzzle. There are many benefits to using Composer.
Making Drupal work with Composer. Drupal composer community initiative.
Composer is a PHP package management tool to help manage your project or libraries' dependencies. This project allows use of Composer from Drush.
This project template provides a starter kit for managing your site dependencies with Composer.
A best practice to create a brand-new Drupal application using Composer is to start from a template. Composer's create - project command is intended to do exactly that. When you execute composer.
How to apply a patch in Drupal 8 using Composer.
Drupal training. Composer is analogous to NPM in the node.js world, or Bundler in the Ruby on Rails world. Drupal core uses Composer to manage non-Drupal dependencies like Guzzle, and PHPUnit to name a few. Some (and more all the time) contributed modules also use Composer to integrate 3rd party PHP libraries into Drupal.
Creating a new Drupal 8 project using Composer. This command will create a new project based on the drupal-project repo in the "some-dir" directory, and run composer install to install all required packages and dependencies.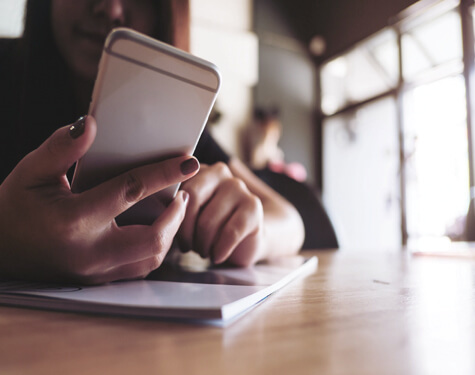 Drupal Tutorial
This section contains tutorials as they have been contributed by the community.
In this chapter, we will learn about Drupal extensions. To extend the functionality of the site, different extensions can be installed.
Creating your own Twig Extension in Drupal. Create filters and functions. Twig extension gives more flexibility to process nearly anything inside the twig. Twig can be extended in many ways such as tags, filters, operators, global variables, and functions. One of the major plus points of creating a twig extension in Drupal 8 is in the view.
This Drupal tutorial for beginners. How to learn Drupal or learn how to create a Drupal website. You will also learn how to then take that website and transform it into an advanced, high-tier project with multiple features and functions.
Free tutorials for Drupal. One of the fast-growing, open source CMS (Content Management System) platforms. It is designed to provide a powerful solution for just about every type of website that you may want to have for your business.
The Layout Builder module for Drupal 8 and Drupal 9 provides a layout user interface (UI), a set of flexible visual design tools that allows content creators and site administrators to customize the layout of a page via a powerful drag-and-drop UI. You can use Layout Builder to customize the layout of a single page, create a custom layout for all content of a certain type.
Tutorials cover a basic Drupal installation on a centos's server. Drupal is a free and open source content management that uses a PHP and a backend database, such as MySQL.
This tutorial will teach you the basics of Drupal, using which you can create a blog or a website with ease.
Drupal training and online classes. Our online courses are taught by Wayne Eaker, a Drupal expert with years of experience building highly-customized Drupal websites.
Drupal Tutorials for Beginners
The Drupal Cookbook (for Beginners) helps Drupal "newbies" by providing a walk through of a common Drupal Setup. While the information is generally transferable to Drupal 6, some buttons, links, and menu items have been renamed or moved. Every attempt is made to keep these handbooks current.
Drupal 8 Beginner to Advanced. Learn Drupal 8 Tutorial with real life examples.
Drupal 8 Essential Training. The Basics. These easy to follow tutorials show how to install Drupal, and other necessary components, on a Windows or Mac computer. Navigate the web-based interface, configure the settings of a new Drupal site. Create content, and even move the site to a server.
This Drupal tutorial for beginners is different. Discover how to learn Drupal or learn how to create a Drupal website. You will also learn how to then take that website and transform it into an advanced, high-tier project with multiple features and functions.
Beginners Guide To Drupal. PDF. This document is distributed under a Creative Commons Non-Commercial Share-Alike license.
Drupal Videos
Drupal 8. A Brief Introduction. Drupal 8 brings a lot of changes. Many standbys contributed modules are now included with Drupal Core, and many small changes.
Important note. You should only consider this module if you need to upload and manage your own videos. If you want to embed videos from YouTube and other providers, please consider using Drupal core media suite.
Drupal guide. Video module allows you to embedded videos from YouTube, Vimeo, Facebook, Vine etc. (Drupal 8 only) and upload videos and play using HTML5 video player. It also allows you to upload video in any format, play video in any format.
Drupal 8 Beginner Tutorials. Complete, free beginner class on using Drupal 8. Get started with Drupal 8.
Drupal 7 Tutorials. Have you ever felt too intimidated by Drupal? This series starts at the very basics of the popular content management system Drupal 7.
LA Drupal Video Archives. Learn Drupal from our giant repository of videos.
These 50 videos will cover an introduction to Drupal, installation of Drupal 8, taxonomy, modules, themes, managing people and reports, and site management.
Search Drupal Videos; Tags: Vienna. One hundred forty-seven videos.
How to Embed Videos in Drupal 8. Historically, Drupal hasn't been too media friendly and has been criticized for that compared to other CMS. But with Drupal 8 as well as its media initiative, those days are behind us. In this post, let's take a look at how easy it is to embed a video on your Drupal 8 site.
Drupal Cheat Sheets
Drupal For Dummies Cheat Sheet By Lynn Beighley, Seamus Bellamy With Drupal, you can create robust websites with blogs, Forums, e-commerce, image libraries, RSS feeds, and more.
9 Drupal Cheat Sheets. Drupal Theme Pre-launch Cheat Sheet. Everything you need to do before launching your Drupal theme. Useful for site builders who are creating public websites and theme builders who are selling their Drupal themes.
Drupal Cheat Sheet Cheat sheets are a compressed list of useful commands, functions, overall helping tips in order to help accomplish a certain task.
Twig Tweak 2.x. This cheat sheet lists all the filters and functions provided by the Twig Tweak contributor module. Examples here applies to the 8.x-2.x code base. Drupal View. Render a view.
Drupal Cheat Sheet. Some information about the process of updating existing pages, creating new pages, and style guidelines.
The Drupal 8 configuration schema cheat sheet.
Theming Cheat Sheet. Our printed Cheat Sheet contains an example Twig template, steps to overriding a template and inspecting variables, and interpreting Twig debug output.
Drupal Docker
Maintained by the Docker Community. This is the Git repo of the Docker "Official Image" for Drupal (not to be confused with any official Drupal image provided by Drupal upstream).
Drupal is an open source content management platform powering millions of websites and applications.
Docker Development Environments. App Container in Docker serves as Drupal Trial for beginners and as an Out-of-the-box Development Container. Uses the latest Ubuntu Linux LTS, Apache, MySQL, Memcache and SSH. You can also use it on the Drupal Contribution Sprints for quickly starting working on your Drupal8 project.
Drupal VM can be used with Docker instead of or in addition to Vagrant: You can quickly install a Drupal site (any version) using the official geerlingguy/drupal-vm image. You can build a customized local instance using Docker.
How To Install Drupal with Docker Compose. Drupal requires installing the LAMP (Linux, Apache, MySQL, and PHP) or LEMP (Linux, Nginx, MySQL, and PHP) stack, but installing individual components is a time-consuming task. We can use tools like Docker and Docker Compose to simplify the process of installing Drupal.
Drupal Development with Docker Drupal developers have relied on local development environments like MAMP, WAMP, and Acquia Dev Desktop for years. While these are each effective solutions, they come with their share of problems. Do your PHP settings match your production environment?
Basically, Docker is a program ran on your host machine as processes at runtime within an environment which helps to manage all the dependencies for each package you download to use. You have the Docker engine, which manages the environment you run. Each application you run are Docker containers, these are images you pull in from Docker hub to use.
Drupal Website Examples
Tweet Share Pin Email.