Drupal Website Hosting Services
It Simply Works
Powering Web Sites such as
Ubuntu, Harvard, Sony Music, Economist.com, WhiteHouse.gov ..
Further advantages of using Drupal
Multi Featured, Rightly Organized, Easy Customization
Efficient Optimization, Better Compatibility
Uncomplicated Installations, Effectual Administration
Perfect Collaboration, Flexible Connection Capabilities
Rapid Building of Websites, Extensible modules

Drupal 8 Is Here
Drupal Website Hosting Services
Whether you're a Drupal beginner or a veteran Drupal developer looking for a fully loaded Drupal hosting service thats delivers performance & reliability RSH Web provides everything you need for your Drupal website. As a recommended hosting provider for Drupal, we understand the importance of staying up to date and supporting the latest versions of Drupal. Offering the most current version of Drupal is important not only for performance reasons, but also in keeping your site secure. This is why RSH Web Services offers Drupal 8 Hosting, your account is fully Drupal 8 compatible
Open source content management at its finest. Powered by the Open source content management of over 1,000 developers and more than 15,000 plugins, Drupal lets you add nearly unlimited functionality. Drupal plugins make it easy to add photo galleries, support social media or even create a theme that reflects your own unique sense of style. eCommerce plugins for Drupal allow you to integrate payment and shipping features, as well as order management, notifications and more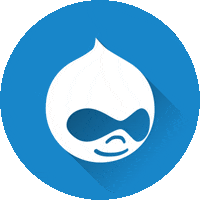 All plans include
Our Easy 1 click install of over 400 applications
Limited Time - Free Domain Names
Our Easy 1 click setup for Domains
Free SSL Certificates Pre-installed
Our Easy 1 click Website Backup Service
24/7 Security monitoring and DDoS protection
Our Easy 1 click setup for WordPress
Powerful easy to use Control Panel (cPanel)
cPanel based Website Transfers included
ConfigServer Security and Firewall
Softaculous Auto Installer
All Hosting accounts on fast SSD drives
Coding-Script Libraries with all Accounts
---
Never Lose your Content, Work or Website Again
Ever accidentally deleted or lost work? Spent hours looking or trying to recover it? It can bring you to tears. Now you can make sure it never happens again
Complete Website Backup and Restore saves all your website files as often as you like or on a scheduled backup time. The next time you lose something for any reason, you can restore it with a few clicks click. And get right back to work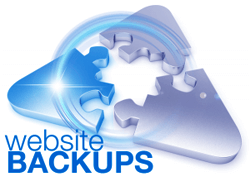 RSH Web never charges for Website Backups!

The advantages of Drupal Website hosting are clear. With no licensing fees, and hundreds of open source modules and support from thousands of developers worldwide, Drupal is one of the best Content Management System (CMS) for any website
Whether you are just starting out with your first website or a seasoned Internet guru, Our professional staff is here to assist you every step of the way. Web hosting is our specialty. Amazing technical support is our pride
FREE 1-Click Drupal Install
FREE Drupal Migration
FREE Domain Name Registration or Transfer
FREE SSL (https) Certification
Automated Updates
Drupal Optimized Servers
Fast SSD RAID-10 Storage
FREE Enhanced Security
24/7/365 US-Based Support
99.9% Service Uptime
45 Day Money Back Guarantee
The Perfect Drupal Hosting Solution
Each of our web hosting solutions are fine-tuned, blazing fast and are ready for you!
Choose the high speed package tailored for your needs
Drupal Tutorials and Education
We recently partnered with Drupal and OSTraining to create a video series helping Drupal users get their site set up and running
Check out any of the 500+ videos for help with installation, migration, security, back ups and more
Drupal 8 and OSTraining
Making your website faster and safer With the hottest speed technologies and proactive security practices SSD drives: For more speed we use solid-state drives on all our hosting plans. Latest speed technologies: Enhanced performance with NGINX, HTTP/2, PHP7 and free CDN
Free SSL Certificate: Providing Free SSL (HTTPS) certificates with each account
User apps auto-updates: Over 3 million WordPress, Joomla, Softaculous updates every year
Firewall security rules: 900+ WAF rules to fix zero day vulnerabilities
What Is Drupal?
Drupal is the #1 platform for web content management among global enterprises, governments, higher education institutions, and NGOs. Flexible and highly scalable, Drupal publishes a single web site or shares content in multiple languages across many devices. Technology and business leaders transform content management into powerful digital solutions with Drupal … backed by one of the world's most innovative open source communities
Technology professionals look for reliability, security, and the flexibility to create the features they want without weighty features they don't need. They require a platform with a strong architecture, integrating with third-party applications. Drupal provides all this and more, conforming to their technical and business requirements, not the other way around
Business leaders worldwide power digital innovation with Drupal as their platform. Over one million organizations use Drupal, including The Economist, Tesla Motors, The White House, Pfizer, Harvard University, the Government of Australia, and Time Inc
Open Source Community: Thousands of organizations build solutions with Drupal; they also build Drupal itself. From design to system architecture, Drupal experts contribute their real-world solutions back to the community. Lead by modern web standards that support reliability and agility, Drupal developers create innovation for clients, the community, and the world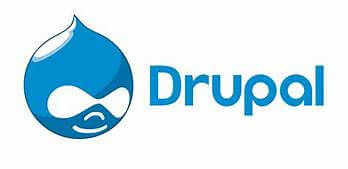 RSH Web Services Money Back Guarantee
45 Day Unconditional Guarantee On all Hosting Packages No questions asked