You are finally ready to launch your business or personal website
You chose the perfect domain name and you are ready to start the process
But wait. You use a domain name search tool only to find
the name you want is not available
How could this happen?
How could your domain name be taken?
"Dot Com" Domain Names can be hard to come by
The number of domain registrations worldwide has surpassed 342.3 million
While you might think that the Domain you came up with is a original one most all of the good names are already taken
Someone is probably already using it for a website, or they just might liked the name and wanted to claim it. Maybe they have a future business idea that they haven't yet pursued. There are several reasons why the domain name you want may not be available. Do not panic yet – there are other options
You can try to purchase your domain from the current owner if they're willing to sell and how much you're able to pay
If your business name is already trademarked by another company, you probably do not want to get into legal issues or even cause customer confusion. This may be a sign you need to start fresh with a new name
If the .com version of the domain you want is taken, there are other alternatives. Start brainstorming with our list of creative ideas to do if your domain name is taken
Try Using .net, .org, .biz, .info
Everybody seems to want the dot-com at the end of the domain name. But as you may have probably surmised by now most .com names are taken. But the same choices may be available with another domain suffix. According to Statista, the domain .ORG, is ranked 3rd most popular followed by .NET. These results are based on the top 10 million websites worldwide from October 2020. With this in mind, the process of choosing between .com, .org, .biz, .info or .net domain extensions should take place as soon as you start building your brand. This will allow you to put together a cohesive online presence from the beginning, rather than trying to get the least bad outcome at the last minute.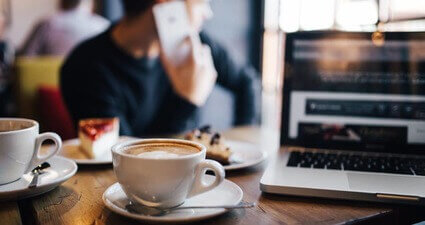 Try Inserting Words before or after your Company Name
Say the domain name you wanted was flowers.com. Try theflowers.com or theflowersshop.com. Experiment with variations that tend to work with your business name, but keep it simple
Add an action word
A simple modification, but this can be a real game changer. Let us take Steves Cat Food as the company name. You can not find any other businesses by that name, but stevescatfood.com is taken. Play with add-on verbs like stevesrealfood.com, shopstevescatfood.com or buystevescatfood.com. Not only does it work, but it provides a not so subtle call to action message
Include a relevant word that works with your business
Say your company name is Light House Photos but lighthousephotos.com is not available. Play around with ideas like memoriesbylighthouse.com, lighthousephotospro.com, or lighthousepics.com
Experiment with abbreviations
Sometimes you can abbreviate one or more words in your URL without losing search ability or SEO. Usually, words that are not the brand name get abbreviated. Ours use rshweb.com for RSH Web Services
Try Incorporating Geography
Incorporating cities, countries or even states may not work in your case, but it can be a relevant way to narrow down your domain options. If you have a Detroit based Rock Band named Boom Town Rats but boomtownrats.com is taken. Instead, detroitboomtownrats.com could work
Try a New Word
Until 2016, Tesla Motor didn't own Tesla.com because it was already taken. What did they do? They used TeslaMotor.com instead. That URL served them well for years because the word "motor" was such a natural extension of their brand. This method has the advantage of preserving trustworthiness in your URL. The catch? You have to make sure you don't throw in just any old word to extend your brand. It has to be relevant and say something about your business
There is a lot of competition for Domain Names that other people might think of. You could always redesign your domain or business name completely by inventing a new word. Think about it. Google pulled it off! So did Zillow, Zazzle and Yahoo
Use a different Domain Name Extension
If you really want that domain name and the alternatives are just not working for you, you can always use a different domain extension. "Dot Com" is the most common, but the range of TLDs (Top Level Domains) continues to grow. With hundreds of TLDs available there are more to choose from than ever before. Many visitors may never even realize that you're NOT a ".com"
If visitors comes from referral links like social media and Search Engines to your website. They will most likely not notice your domain extension. Some of the more common extensions you've probably seen are .biz, .net., .org, .us .pro. But there are also options for various industries, like: .clothing, .pizza, .florist, .technology, .coffee, .agency, .online
For more on the various TLDs check out this article from Wikipedia
Generic Top level Domain Names from Wikipedia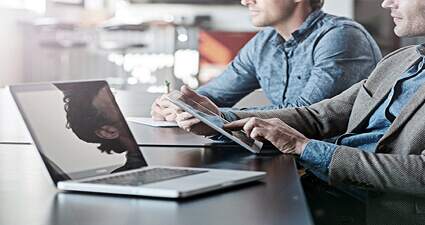 Consider a ccTLD
Yes the .com extension is the global standard for Domains. And it is especially prestigious in the United States
But remember in other countries the "Country Code TLDs" (ccTLDs) are just as trustworthy
Also for a higher SEO value Google has already stated that with Search results "ccTLD" is a strong sign that your site is targeted to a certain country. Thus it will rank higher in Google's country-based result, and or with the country's local search engine
ccTLDs are actually more important than .com extensions in some countries. In Germany the .de is more popular than .com
If you are based in a country that is not the United States, consider using that country's TLD
There are a few potential issues here. Some ccTLDs, like .ru and .cn, are popular for spam sites. And some ccTLDs are banned in certain countries. If you are based in Russia, you might not want to use .ru since it's a common spam TLD. But if you are from Japan, then using .jp would be best. Use good judgment with these ccTLDs
ccTLDs Comparison Chart
We have prepared a chart for you to see the most commonly available ccTLDs. To see their represented country and know their official Domain Network Information Center (NIC)
Whether you are brainstorming to modify your domain just enough to find a relevant and available .com or if you are starting from scratch - Be memorable.
If people can remember your name, they will be able to find you online easily - Keep it simple, short and sweet.
Try to keep it to one or two words and avoid tricky words that might be difficult to spell. Avoid hyphens dashes or intentional misspellings. That will only complicates matters. Stay relevant. Your domain name should imply what your company does. If someone already owns a trademark, stay away from it. If you are deciding on a new domain name and will also be setting up social media accounts, make sure that the appropriate handles are available so you can keep everything looking consistent
Have fun with your domain name selection and remember that it does not have to be a permanent choice. Your original domain may one day become available, if you choose to make the transition. The important thing is a simple, memorable and relevant domain name is always better
And if all else fails please remember we are always here to help. Let RSH Web Services find a Domain Name that may just work best for your business or personal website
Contact us and see what we can do, Thank you
Domain Name Search
Find out instantly if your Domain Name is available. Then register it before someone else grabs it
We welcome your comments, questions, corrections and additional information relating to this article. Please be aware that off-topic comments will be deleted.
Or if you need specific help with your account, feel free to
contact us
anytime
Thank you
COMMENTS
---
Tweet Share Pin Tumble Email