Losing your Domain Name can be a big lose to your business, your brand, and your reputation. This could also leave it open to being re-registered. Then possibly used for malicious purposes
Put in the wrong hands it could be used to spread malware or to gain access to users personal information. Or think about your Competitors grabbing your expired Domain Name
Why Renew Your Domain Name
Domains are more important than you might realize. They are in affect your online identity and represent your business. And a good Domain gives your business credibility and sets it apart from generic websites. It will inspire customers trust. Will help with SEO efforts. Your domain is the single point of contact for people and your digital business development and marketing. When you receive a renewal notice for your Domain there are a few questions you should ask yourself before letting the domain name expire
Will I Use this Domain Name Again?
Nobody likes to pay for something they are not using. But with Domains this is different. Domain Names are completely unique. It is not just a simple thing if you decide you want to use the domain again. Someone else probably already has eyes on your Domain and is just waiting for it to expire. Recent studies show more than 85% of expired domains are re-registered with in days. Domain names are not expensive in todays market. And paying that small renewal fee can be a good insurance policy in case you decide to use the domain name in the future
Could It Be Worth Money to Someone Else?
Expired Domains are highly valued. After a Domain has been registered and used, it can provide a history of established site traffic and backlinks. This will make it valuable to many companies and competitors. Millions of dollars of pre registered domain names are bought and sold each month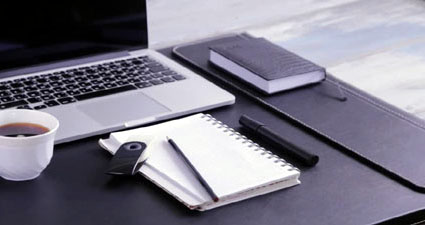 Top 15 Most Expensive Domain Names
According to NameCorp.com
Whisky.com sold for $3.1 million in 2014
Vodka.com sold for $3.0 million 2006
Toys.com sold for $5,100,000 in 2009
Voice.com sold for $30,000,000 in 2019
Shop.com sold for $3,500,000 in 2003
Tesla.com sold for $11,000,000 in 2018
Hotels.com sold for $11,000,000 in 2001
Software.com sold for $3,200,000 in 2005
FB.com sold for $8,500,000 in 2010
Korea.com sold for $5,000,000 in 2000
Wine.com sold for $3,300,000 in 2003
California.com sold for $3,000,000 in 2019
Candy.com sold for $3.0 million in 2009
Pizza.com sold for $2,605,000 in 2008
Loans.com sold for $3.0 million in 2000
Your domains may not be worth this much. But before you let your domain expire consider if someone else might want to buy it. Even a couple of hundred of dollars would be a nice plus
You can auction off your domain name or list it for sale on domain marketplaces like Sedo.com and Afternic.com. It can take time to sell a domain. so we suggest starting the process of selling those domains well before renewed is needed
Domain Name Search
Find out your expiration date by typing in your Domain below
Look for "Registrar Registration Expiration Date:
Or search for a new Domain before someone else snaps it up
What if Someone Else Buys Your Domain
This is probably the most important question. You may decide you will never use that domain. Maybe it was a domain you registered just to protect your website. Or maybe it is a personal Domain to show off your new born grand children? You may not need it now, but how would you feel if someone else owned the domain you used?
People are Waiting to Snap Up Domains that Expire
They often use algorithms to determine which domains to re-register when they expire and this could include a domain that had meaning to you. They will then try to resell the domain and or will put ads on the Domain while they wait to resell it
Hidden Costs
Many Domain Registrars rely on the fact that almost everyone will not read the fine print. Be sure to check what the renewal rates are. Some inflate the renewal rate and they try to persuade you into buying more than what you need or want
Protect your Privacy
Because Domain Name details are public record in the WHOIS and RDAP directories. Most businesses choose to keep their personal information private. Public data is susceptible to being mined by spammers and scammers. All domain registrars should offer Privacy Protection for free. Beware of those who charge a premium for "Whois Privacy"
Transferring a Domain Name
If you might be looking to transfer a Domain to save on renewal fees. Or for any other reason make sure you start the transfer at least 30 days before expirations. 60-90 days is preferred. We have seen some Registrars put a "Domain Hold" for 40 days preventing any change or transfers
RSH Web Services offers inexpensive pricing for both new and domain renewals
Register a New Domain Name today
Glossary of Domain and Internet Terms
COMMENTS
---
David B
Very informative post, I read your posts all the time to enhance my skills, Regards
Tweet Share Pin Tumble Email