How important is the right domain name for financial companies
Insurance Agents, Financial Planners, Mortgage Brokers, Accountants, and everyone else who has a business involving money. There are now many new Domain Name choices available beyond .com for your website
Some of the new Top Level Domains (TLDs) are generic. But many are specific to types of businesses and people, including those in the financial industry
Google will not penalize new domain extensions
Google, which itself has applied for and owns many new domain extensions like .how and has clearly Explained into this field as well. In one of their articles they post: "Our systems treat new gTLDs just like other gTLDs like .com and .org" And even outlines ways of moving your existing website to a new extension without greatly impacting search rankings or history
Listed are the most popular financial TLDs available
.Financial
One of the most expensive domains to register, AND We will not suck you in with a cheap first year registration, then surprise you with the renewal fee. You know up front what the pricing is. But with that being said. The .FINANCIAL domain extension allows you to create relevant, memorable, and branded domain names for the financial industry. It's a great way to market your services to a specific audience and stand out from the competition
.Loan
The versatile domain name .loan is great for all types of lenders including mortgage brokers, banks and credit unions. There's also a .loans option so you might want to buy both versions of this extension
.Trade
If you're a financial planner or analyst, the .trade domain is for you. It's also a good domain name for non-financial companies such as sellers of fair trade products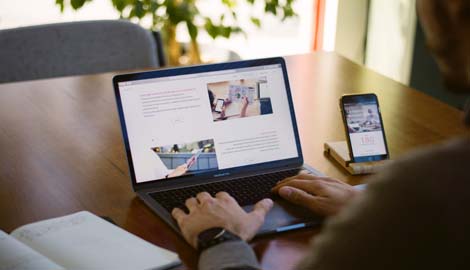 .Accountant
If your career involves balancing the books, then .accountant is the ideal domain name. Just like with .loan, the plural domain .accountants is also available
.Fund
The domain name .fund is ideal for two types of domain name companies: investment firms that manage a fund or funds and any type of loan company. It's also appropriate for other types of companies. Think GoFundMe
.Cash
Make it rain with .cash! This fun domain name tells the world that your business involves money. It's great for companies that deal in cash for items such as used clothes, gold coins and jewelry, and used cars. It can also be used by lenders, banks, or any business in the finance industry
.Group
A domain extension for networking within a particular "group" or across different groups, showing events that are happening within a certain group or community of groups, and helping groups and communities communicate with each other and with members
.Bid
The domain extension ".bid" that provides a relevant community for such things as online bidding and selling virtually anything
.Business
Another new domain extensions that make the most sense for your ".business"
.Company
Other benefits of adopting this domain extensions include: The ability to create easy to remember domains, Amplify brand awareness and to access information about your ".company" and its services
.Institute
".institute" is perfect for any online website business or organization that brands itself as an institute. Skilled trade institutes and cosmetology schools will find .INSTITUTE to be particularly useful
.Online
The web just got bigger with .online. Get your website ".online"
Put your domain to work
All of these financial domain names work just like .com Domain Names. Your customers will find your site on Google with its descriptive domain extension that tells visitors that you're in the money business. You can also use them for your email address just like other domain names for that REAL Professional looking Email address
Already have a Domain Name that works?
Consider registering one of these domain names to create a shortcut directing your customers to your social media sites. Just register the domain and use RSH Web Domain Forwarding Services to send visitors to your Facebook page, YouTube channel, or anywhere you please
RSH Web's availability of different Domain Name Extensions here
We welcome your comments, questions, corrections and additional information relating to this article. Please be aware that off-topic comments will be deleted.
Or if you need specific help with your account, feel free to
contact us
anytime
Thank you
COMMENTS
Ian K
Nice blog, it is very helpful article
---
Tweet Share Pin Tumble Email