.com is the most popular top level Domain address
In the early days of the Internet, sites with .com addresses were businesses with the intent of selling something, either directly or indirectly. The .com suffix contrasts with .net, .gov, .edu and .org, which represent networking, government, education and organization entities.
Once Internet access spread across the globe, dot-com lost its meaning as a commercial designator. Today, anyone can purchase a URL with a .com top-level domain for any purpose.
Although there is no technical difference between sites with different Top Level Domains, a .com URL is generally seen as more reputable than some other top-level domains, such as .info or .biz.
The .com at the end of the most popular web addresses (such as rshweb.com) is called a Top Level Domain Name. The .com ending is the world's most common generic top-level domain.
The .com TLD represents commercial, which conveys the type of content that's being published. It differs from other top-level domains that are meant for content that is more specific, such as .mil for U.S. military websites and .edu for educational websites.
Using a .com URL will not offer any special significance other than perception. When someone sees a .com address, they immediately assume it is a serious website because it is the most common TLD. However, it has no technical differences over any other Top-Level domains.
History of .COM
The domain was originally administered by the United States Department of Defense. It was introduced as one of the first top-level domains (TLDs) when the Domain Name System was first implemented for use on the Internet in January 1985.
The .com was originally created to represent the "Commercial" intent of a Website
The first .com was claimed on March 15, 1985, by a computer manufacturer called Symbolics, Inc. Prior to this, the Internet was largely a project driven by universities and computer scientists who used the network for research and communication. As more people and institutions began to use the network, electronic communications became increasingly challenging. Figuring out how to manually route messages through gateways was something of an art form and as email loads became heavier, and people would be asked to stop using their connections.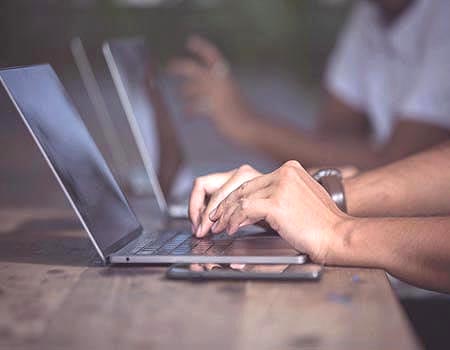 Registering a .Com Website
Six top-level domains categorized the first websites that were around at the inception of the World Wide Web. Addresses ending in .com were meant for website publishers who were trying to profit through their services in a Commercial type business
The original six are listed as.
.com - Commercial
.net - Networking
.org - Organization
.edu - Education
.gov - Government
.mil - Military.
Buying a .Com Website
Domain Registrars register or reserve Domain Names. General registrars let you choose any available TLD when you buy a domain name. In most cases, you can buy a domain name relatively inexpensively, but some highly desirable domain name extensions are available only at top-dollar prices
Some of these highly desirable domains are

.audio - $114.99 a year
.blackfriday - $114.99 a year
.sucks - $218.99 a year
.hosting - $329.99 a year
.flowers - $114.99 a year
.game - $329.99 a year
.hiv - $195.99 a year
.juegos - $329.99 a year
.security - $2,079.99 a year.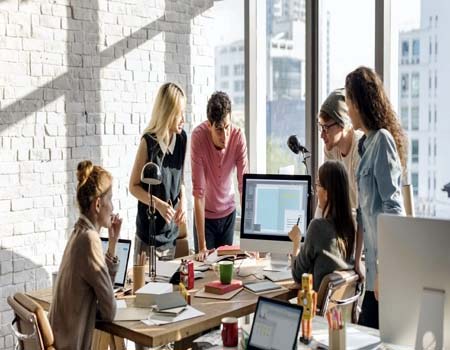 Other Top-Level Domains
There are literary hundreds of Top-level domains and millions of websites.
Having a .com Domain does not mean your website is a legally commercial and or licensed business. The Domain registration authorities have expanded their criteria to allow anyone to have a .com address, regardless of whether the registrant harbors commercial intent.
Hundreds of top-level domain names are available to the general public, including .org and .net, which are used to denote nonprofit organizations and network and computer topics, respectively. Those TLDs, just like .com, are also not limited to certain organizations or individuals, they are available for anyone to purchase.
Most TLDs use three letters, but there are also two-letter TLDs called country code top-level domains, or ccTLDs
Some examples include

For a complete list of Internet top-level domains, see the WorldStandards.eu website.
Other TLDs that are similar to .com may be sponsored or have certain restrictions on registration or use. The Root Zone Database page on the Internet Assigned Numbers Authority website serves as a master index of all the TLDs.
Domain Name Search
Find out instantly if your Domain Name is available. Then register it before someone else grabs it.
If you are interested in purchasing a Domain Name
Consider using RSH Web Services as your Domain Registrar
And with any of our Hosting Accounts, Domain Names are included at no extra charge.
Tweet Share Pin Email.
We welcome your comments, questions, corrections and additional information relating to this article. Please be aware that off-topic comments will be deleted.
If you need specific help with your account, feel free to
contact us
anytime
Thank you