Search Engine Optimization
Practice, Patience and Sometimes Luck
A marketing discipline focused on growing visibility in organic (non-paid) search engine results.
Starting a new business is not an easy task. There will be a lot of challenges that business owners will face. You may not have the knowledge and the expertise in all areas, and SEO marketing is one of them. Many try implementing SEO tactics for their business, but most lack the skills required for an effect campaign.
Your website may not show up on the search engines, or may even be removed by Google. Rather than trying SEO without any knowledge. It is always better to have a basic understanding. And you are making a critical mistake if you think that SEO no longer matters. It does. Even more now and in a wider range of ways than ever before.
SEO is very deep with lots of tools, guidelines, tactics, techniques, and updates. Staying up to date is most important, your website could come down in ranking. As a small business owner, you might not have the funds to hire a professional SEO marketing company. This is why we put together this article, where you will learn about easy to implement SEO Tips that can make a difference for your business. So, let us start exploring some indispensable tips.
Understand Your Niche
Before starting your SEO campaign, the first thing is to find your target audience. If you try to promote your product or service to everyone on the Internet, it will not drive enough traffic. You need to be specific, make sure you consider your audience, and accordingly plan the SEO campaign to get the desired results.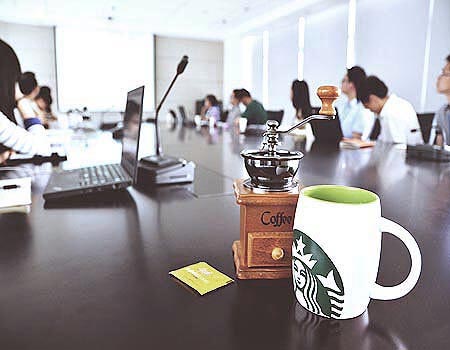 Selection of Keywords
Keywords are the most critical and crucial thing in search engine optimization. You should also try unique phrases that people are searching for to reach your website. Long tail keywords are easier to target and have less competition.
Use Dynamic Keywords
To have a continuous flow of traffic, make sure you try using different keywords rather than sticking to just one. One keyword will not be able to drive traffic for any length of time, you need to understand the latest trends and keep modifying the keywords as needed. This will help you to get traffic towards your website and have better results. You can also use the help of other search engines to get an idea about the keywords people are using
And one of the best research Keyword Tools can be found at SEMScoop
Have a Properly Designed Website
In order to get traffic to your business, you need to ensure that your website is properly designed.
Appealing. Content is of good quality. Pages with related content are interlinked properly. If people like your website, they are more likely to show interest and get in touch with you. You need to work on the overall look, feel, and navigation of the website. And making it more engaging will always be a plus.
Fresh and Quality Content
This is one area that will make a big difference, search engines love fresh content. If your website has Fresh - Quality Content, it is certain to rank higher on the search engines. Informative Content such as blogging articles on a website, for example, can persuade people to visit your website on a regular basis. And create backlinks to your website.
BackLinks
These are simply a link from one website to another website. Search engines like Google, Bing, Yahoo, DuckDuckGo use backlinks as a ranking signal of content quality. And why SEO Marketing companies try to have as many quality backlinks as possible.
Internal Links
Internal links are links from one page in your website to another page. They help visitors understand and gain more information about the subject they searched for. This also helps Search Engines navigate from page to page. It helps to distribute Link Authority throughout your site. The Search Engines also use Anchor Text to understand context.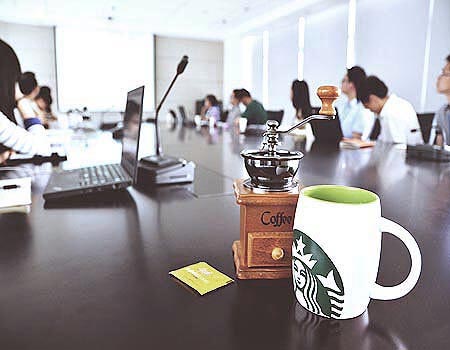 Page Speed
In 2010 Google Announced they take Website load times into consideration for SEO. This means the faster the website, the higher the chances of it ranking above slower websites. Start by analyzing your website speed. The ideal time for any web page load time should be less than 1.7 seconds. To find out the page load time for your website, we like to use GT Metrix.com. They also list tips to help improve your site speed. All RSH Web Services pages consistently ranks in the 90s.
Mobile Friendliness
If your page is not already mobile friendly. You already lost.
More than 75% of Facebook users use mobile devices. Considering the fact that Facebook has 1.6 billion active users, you are losing all these potential visitors. Google rolled out changes on April 21st, 2015 to its algorithms that expanded its use of Mobile Friendliness as a ranking factor. To check mobile-friendliness of your website, try using Google's Mobile Friendliness Test.
SEO and Patience
This is the key to success for Search Engine Optimization. It is not a one-day affair, and you need to give time so that the campaign can grow and show its results. SEO can be very time-consuming but also can be very effective and this is what grabs the attention of the small business owners. You need patience and persistence, it will not happen overnight, and it is not just a onetime effort Your efforts are not done once your site ranks on the first pages of search engine results. Your SEO marketing campaign should never stop, you need to keep working at it. First to get to the top of the results and then to keep and retain that position.
Why search engines can't figure out your website without SEO?
The major engines are always working to improve their technology to return better results to users. But there is a limit to how search engines operate and search the web to find you and rank your website. With the right SEO campaign, you can net thousands of visitors and increased your brand. The wrong campaign can hurt, hide, or bury your site so deep in the search results no one will find you. A proper marketing SEO campaign will help boost rankings so that your website will be more readily found.
The Internet is becoming increasingly competitive. Those websites, businesses, and companies who perform regular SEO campaigns will have an advantage in visitors and customers.
And maybe just a SEO Website Tune up may be all you need to start ranking again.
We welcome your comments, questions, corrections and additional information relating to this article. Please be aware that off-topic comments will be deleted.
If you need specific help with your account, feel free to
contact us
anytime
Thank you
COMMENTS
Mark I
I love this site and I love rshweb as well
---
David O
Great explanation, I will share this, thank you
---
Tweet Share Pin Email