Biggest Mistakes People Make When Choosing a Hosting Provider
You have heard just how important it is in this day and age to have a strong online presence. But did you realize there are ways in which your online presence could be hurting you or your business?
If you are concerned about hosting for your website, you can not afford to make a single mistake. An hour of downtime can not only cost you money, but also put your online reputation at risk. Let us take a look at a few things to look for and to avoid.
Overpaying: Pricing Surprises
That discount sign up price really looks good
But is that the amount you will be paying when renewal term kicks in?
What appears to be Low Cost web hosting might actually be quite expensive. With the Hosting industry today, there is a trend of showing the customer a smaller price than what they eventually be charged. Look past the Advertised or Sale price and at the long term monthly price, and you will see what you will actually pay.
We have seen companies like GoDaddy and Bluehost go from $78 to more than $250 a year. This varies between companies, and sometimes you will even get the first year at a discounted rate. Read the small print and make sure you know what the actual cost of your hosting contract will be.
Better yet, do not get locked into a long term contract. Look for a host that does month to month billing. You will notice better savings with this arrangement.
Take Reviews and Testimonials at Face Value
Not all Review Sites and testimonials are created equal. You need to be wary of most all Review sites today. Online hosting reviews sites pop up every single day, but a majority of them are nothing but farce. They make money if you click on a link through their website. It is thus very important for us to make sure that the website can be trusted and verified
See our blog on Hosting Review Websites.
As you will see even sites like Trust Pilot cannot be trusted
Trustpilot Reviews: DO NOT trust Trustpilot review
Is Trustpilot reliable? I wouldn't count on it.
Can trustpilot be trusted?
Can you trust Trustpilot? – 9 million reviews studied
Trustpilot, Inc. | Complaints | Better Business Bureau®
Trustpilot - Watchdog
Complaints Against Trustpilot
Can Trustpilot be trusted? : r/Scams
Why you shouldn't trust Trustpilot Reviews
Can TrustPilot.com Be Trusted? - NO - True Reviews
Going for the Cheapest or Free Web Hosting?
Nothing comes free in this world. So why would you expect your hosting to be free? When using free hosting services. You can be guaranteed you will encounter problems in the future. The web host may put unsolicited party advertisements on your website. You may not be allowed to run certain scripts for animation or video. There can be major issues with website loading speed. You may have no clue of when and or why your website server went down. The hosting provider may not respond to your concerns if you need a quick technical fix. You may not be able to build or scale up your website, the way to want it. Search engines may not give your site an equal importance when ranking.
Not Communicating with Technical Support
If 99.99% uptime guarantee is what you expect from your web host, you too have certain roles to play. Hosting services is a technical service, so you need a good technical support person who can assist you 24 x7.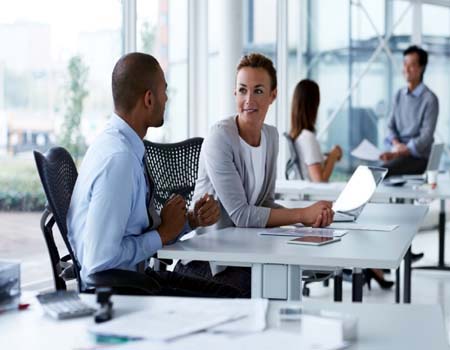 Not Paying Attention to Given Terms and Conditions
We all tend to ignore the Terms of Service or Acceptable Use Policies while signing up for any service. Generally, hosting companies highlight only those points that they want you to read, not what you need to know to avoid future issues. You should read Refund policy, Cancellation policy, ToS of agreement carefully and ask the provider for any clarification. It is your responsibility to verify the service description and related terms before signing up.
Not knowing the Disk Space and Bandwidth Usage
If you have already subscribed to 1000 MB disk space and 1000 GB bandwidth, you are all set to run a big show. With this bandwidth, you do not have to worry about transfer limit even if your site gets thousands of hits in a day. But if you start with 2 GB bandwidth and will not upgrade shortly, you will face the downtime problem.
Not Understanding the SEO Implications of Web Hosting
If you think that any free hosting will work, you are wrong. Cheap hosting will cause issues that can hurt your SEO efforts. Slow site speed, database connection errors, sharing a hosting account with poor quality spammy sites can damage your credibility to your users as well as Google Search Bots. With exceeded bandwidth limits, prolonged runtime errors, internal server errors, you may even end up blacklisting your site with Google or Bing. No matter how big your SEO team is or how good they are at building links, without a reliable host in place, you sure will not succeed in marketing your products.
Not Exploring Your Limitations
You may have encountered promotional ads like Unlimited or Free for Life while browsing various web hosts. Does this really mean that everything is unlimited?
Ask your self - Does this really sound possible?
No, nothing is Free or Unlimited, this is just an advertising gimmick Apart from bandwidth and disk space quota, you should watch out for the other limitations that do not generally show on the sign-up page
You should ask before sign up if you can: Maintain multiple POP accounts; Add website statistics to your account; Install new software on your shopping carts. In a nutshell, you should be able to figure out that your hosting company does not limit you from anything needful.
Partnering with a New Hosting Company
There are new hosting providers who offer huge discounts, freebies, coupon codes, software, and cash awards to gain quick attention of business users. Their objective is to acquire many customers and scale their business in order to make quick cash. Unfortunately, after a period of 6 to 12 months, they made their money, run out of server space and close down. It is important that you select a company that has been serving customers for more than 10 years and has gone through the pain of serving them successfully. One way to see about a company's reputation is to type their name into Google followed by the word Sucks Such as Godaddy Sucks BlueHost Sucks Or Godaddy Horror Stories.
We welcome your comments, questions, corrections and additional information relating to this article. Please be aware that off-topic comments will be deleted.
If you need specific help with your account, feel free to
contact us
anytime
Thank you
---
Thomas P - Sweden
This is good post for any small business website.
---
Tweet Share Pin Email.