Web Hosting Explanation
Website hosting is the process of renting or buying space to house a website on the Internet. The content of a websites files and images has to be housed on a Web Server to be viewable online. When a website hosting provider allocates space for a website to store its files and images they are "Hosting a Website". And make these files available for viewing on the Internet 24-7, 365 days a year. Every website you've ever visited is stored or "Hosted" on some type of a Web Server
The different features and amount of space allocated to a website depends on the type of hosting. The main types of hosting are shared, dedicated, VPS and reseller. They are differentiated by the kind of technology used for the server, the level of management provided and the additional services that are offered
Hosting is one of the first and sometimes the most important decision that you will face when trying to setup your website. The choices and range of Hosting packages can seem overwhelming
What is a Web Server?
A web server is a computer and or hard drive specifically designed to store websites and delivers web pages to viewers upon request. Every web server has a unique address, called an Internet Protocol (IP) address. This tells other computers connected to the Internet where to find the web server that houses your website
If you're planning on creating an online presence, reliable web hosting is essential. There are literally hundreds of website hosting companies providing thousands of varieties of web hosting services. What you chose will depend on how you plan to use your website and how much you have budgeted for hosting
Many a novice website owners has used the cheapest option or what they see on TV, under the mistaken belief that all hosting options are essentially the same. This can be a costly mistake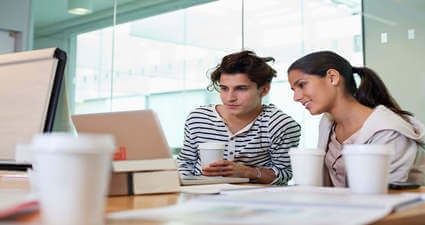 Website hosting and Domain hosting
Once you've purchased a domain name, the files that hold your websites content (HTML, CSS, images, databases, etc.) need to be stored together in a location connected to the internet. Once the websites files available to a hosting company's web server, the host is then responsible for delivering the files to users
Free Website Hosting
If you are considering a free hosting option, think first about the size of your website and how many visitors you expect. Many free web hosts have daily or monthly limits on the amount of traffic your website can use. If your have a lot of images or videos that attract over the "agreed" amount of space the host is within its rights to disable your website or bill you according with or without your knowledge. And they frequently impose a maximum size on the files you upload. Many "Free Hosting" impose advertising on your website to cover the costs. Most all people are put off by commercial adds, banners and pop-ups. Websites with adverts are generally considered low quality and even spammy, which is an immediate put off. Before you sign up check out everything you can
Why pay for web hosting?
Uptime - Reliability. This is extremely important for any website. A site that is hard to reach or frequently down loses visitors, customers, and this can hit revenue hard. If someone finds your site and tries to access it only to find that it's unavailable, they won't hesitate to go to a different website. Slow access is also very frustrating for any visitors and for you when working on or uploading content. With Web Hosting, as with everything, you get what you pay for
Website Renewals
If you're satisfied with the price of a package, check the price for renewals. It seems a norm in the industry to offer low sign up prices but charge much higher amounts on renewals. This in the end can cost you twice as much so beware. This is something that RSH Web Services will not do, our low prices are fixed, no surprises with us
Can I host my website on my own personal computer?
Yes, But before you do you need to know there are limitations you will have to take into consideration. You should know how to setup a WWW server software on your computer. This is a software that allows Internet users to access the web files on your computer
Your Internet service provider supports the running of websites on your home computer. You will need to investigate your bandwidth quota
Your computer has to stay on at all times. 24-7, 365 days a year. Each time you turn it off or reboot, your website will become unavailable
Your website will load slowly as home internet connections are not designed for serving web pages
Comments, questions or leave a reply
Contact Us
Tweet Share Pin Tumble Email