With hundreds of Content Management Systems to choose from, WordPress is still the most popular.
Estimating that at least 35% of all Websites are powered by WordPress.
WordPress is the Preferred Content Management System
It is more than just a CMS. Evolving into a platform where you can publish practically any type of website.
How Managed WordPress Differs from Standard Hosting
WordPress first needs to be installed. Traditionally, WordPress was installed fist by downloading, the software from WordPress. Then installing it to your web hosting account, and undergoing a series of technical steps to complete the installation. This can be a very intense, and time-consuming.
With cPanel and Softaculous the WordPress installation process has been simplified to just a few clicks.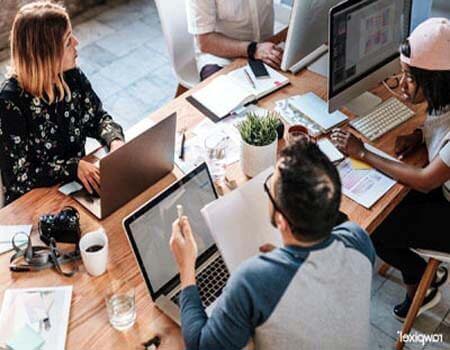 Managed WordPress Hosting
This differs from traditional installations in that RSH Web handles the entire installation for you. Back-ups and Updates are automatic when needed or desired. Our web servers are configured and optimized for WordPress websites. And with the SSD technology, your website can handle unexpected spikes in traffic and is less likely to experience slowdowns.
WordPress Hosting vs Other Site Builders
To stay competitive with the overwhelming amount of "drag and drop" website builders now available today, WordPress stays ahead of the competition by always updating itself. With their philosophy being: We will take care of the WordPress technicalities, So you can just build the website you want. And while website builders such as Wix, Weebly, Duda, Squarespace might claim speed, ease of use, price.
There are many limitations regarding their functionality, design options, scalability, SEO readiness (or complete lack of) and expert support.
WordPress on the other hand offers thousands of themes that you can easily customize yourself. Many of these themes and plugins are free at WordPress.org. Third-party developers also offer numerous, premium options.
It will be worth investing your time with WordPress
And by using RSH Web Managed WordPress, you are not spending time installing, learning how hosting works or solving the headaches that often come from installations. Instead, you are using your time to grow your on-line presence.
WordPress is famous for constantly undergoing updates by volunteers from all over the world. Ever evolving to meet new designs and functionality requirements as well as responsive mobile friendly websites, social media and so much more.
Many Benefits, Few Limitations
Sure, it may take some time to acclimate to WordPress. But once you do, the benefits far outweigh any of the limitations. Take a look at what you can expect from managed WordPress hosting:.
Speed
Our hosting accounts are WordPress configured and only run on SSD drives.
Total security
Featuring security that scans for malware and hackers with ConfigServer Firewalls and free SSL.
Free Back-ups
Keeping the website you created safe and sound.
Automatic updates
It is always important to regularly update WordPress.
No downtime
Regardless of how much traffic your website gets, it will not go down or slow down.
Improved user experience
User-friendly WP dashboards and cPanel are especially useful for those with multiple websites.
If you are looking for an affordable WordPress hosting solution. Look no further than RSH Web Services.
Making the installation and technical side of things, completely hands off for you.
---
We welcome your comments, questions, corrections and additional information relating to this article. Please be aware that off-topic comments will be deleted.
If you need specific help with your account, feel free to
contact us
anytime
Thank you
---
COMMENTS
---
Ben W
Thanks a lot for this content.
---
Tweet Share Pin Tumble Email.