Multilingual Plugins
English is the most popular language online, used by more than 50% of the Internet users today
If you want to reach the other half of the Internet. Translating your WordPress site into different languages is as simple as installing a plugin, and it can have positive impacts on your Website.
The good news is that translating your WordPress website is not that hard. There are many Plugins that simplify this process.
The Benefits of a Multilingual Website
It can open you up to totally new markets. 4.95 billion people around the world use the Internet. This is equivalent to 62.5 percent of the world's total population. While English is the most popular, it is still only about half. Other top languages, according to Wikipedia, are: Russian, German, Spanish, French, Japanese, Portuguese, Italian, and Persian.
Translating your WordPress site into different languages will help you reach a larger percentage of the "World Wide Web". This can be important even if you have not previously targeting a multilingual audience, Your website will receive greater traffic from people speaking different languages.
Also, according to a survey from Gallup that was commissioned by the European Commission, 90 per cent of people always prefer to visit a website in their native language. More importantly, 45 per cent of those surveyed said that they never visit websites in a language other than their preferred language.
Most people prefer to browse the web in their own languages. Going multilingual will no doubt help you get more inbound links because websites with content in other languages will be more willing to link to your site.
In that same Gallup survey, 42 per cent of respondents said that they will never buy products from a Website in different languages. If you have an E-commerce store with a worldwide audience, not translating your site will hurt sales and your conversion rates.
Best multi-language plugins for WordPress
Going multilingual can help you connect with more shoppers who previously would not have visited your site.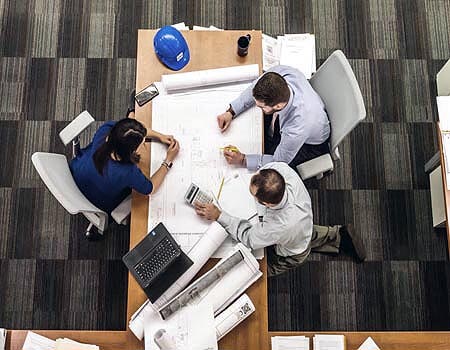 Falang is a multilanguage plugin for WordPress. It allows you to translate an existing WordPress site to other languages. Falang natively supports WooCommerce (product, variation, category, tag, attribute, etc.)
700+ active installations.
Easily translate your entire site directly from the front-end and go multilingual, with full support for WooCommerce, complex themes and site buildersTranslatePress is a WordPress translation plugin that anyone can use.
200,000+ active installations.
Multilingual/ Globalization: URL-based multi-language; easy translation interface, compatible with Gutenberg, Yoast SEO, All in One SEO Pack and ACF!
20,000+ active installations.
Allows running fully multilingual E-commerce sites using WooCommerce and WPML. This glue plugin makes it possible to run fully multilingual e-commerce sites using WooCommerce and WPML.
100,000+ active installations.
Polylang allows you to create a bilingual or multilingual WordPress site. You write posts, pages and create categories and post tags as usual, and then define the language for each of them. Migrate from WPML, you can use the plugin WPML to Polylang
700,000+ active installations.
Google Language Translator plugin is now a part of GTranslate family. GTranslate is a leading website translation services provider since 2008 and powers more than 500,000 multilingual websites worldwide. Please use Google Language Translator Support for your questions and support requests!
100,000+ active installations.
This plugin corrects output of comments_number for languages having more than one form of plurals (All Slavic languages, for example).
1,000+ active installations.
Translate WordPress with Google Translate multilanguage plugin to make your website multilingual. Complete multilingual solution for WordPress. With 103 available languages
100,000+ active installations.
Connect Polylang multilingual plugin with Elementor Page Builder: Translate your Elementor templates and show them in the correct language.
10,000+ active installations.
Multilingual Comments is an add-on for WPML / WooCommerce. This plugin makes it possible, via its own plugin settings, to show: comments on blog posts
100+ active installations.
The plugin allows building multilingual BuddyPress and BuddyBoss sites with WPML. It works with single-site or multi-site installations. Both the main site and child blogs can run multilingual.
5,000+ active installations.
Integrates Woocommerce With Polylang
10,000+ active installations.
Translate your website into multiple languages without any code. Weglot Translate is fully SEO compatible and follows Google's best practices.
20,000+ active installations.
Translate WordPress website content to other languages manually. Create multilingual pages, posts, widgets, menus, etc.
6,000+ active installations.
Multilingual plugin for WordPress. Translations of post types, taxonomies, meta fields, options, text fields in miltimedia files, menus, titles, and text fields in widgets.
10,000+ active installations.
A simple, powerful and easy to use plugin that will add multilingual support to a WordPress multi-site installation. Multiple subdomains or folders. If you need to set up multiple sites across multiple domains, you will want to use the WordPress MU Domain Mapping plugin as well, as long as the domains are all hosted on the same server.
8,000+ active installation.
An easy-to-use location management system that enables users to search for nearby physical stores.
60,000+ active installations.
Easy Digital Downloads Multilingual is the glue plugin, which is providing seamless integration between Easy Digital Downloads and WPML.
100+ active installations.
Sublanguage is a lightweight multi-language plugin for WordPress.
1,000+ active installations
Convenient cloud-based localization and translation for WordPress.
20,000+ active installations.
A simple but flexible multilingual system. Features custom language management, post data synchronization and theme/plugin development utilities.
90+ active installations.
Theme and plugin translation using Polylang for WordPress. Extension for Polylang plugin.
3,000+ active installations.
Display a popup to your WordPress site: age restriction popup for adult-content site. Multi-language popup with qTransalte-X, very easy to use
20,000+ active installations.
Translate your WordPress website with ConveyThis translator and increase your website SEO traffic and sales.
500+ active installations.
WPGlobus Translate Options is a free add-on to the WPGlobus Multilingual WordPress Plugin. It enables selective translation of the texts
2,000+ active installations.
Translate WordPress plugins and themes directly in your browser. It also provides Gettext/localization tools for developers, such as extracting strings and generating templates.
1+ million active installations.
---
The Internet is a multilingual space. Using a WordPress translation plugin is a smart way to address that because you will open your website to new audiences.
And with all RSH Web WordPress Hosting Accounts Free Domains
We welcome your comments, questions, corrections and additional information relating to this article. Please be aware that off-topic comments will be deleted.
If you need specific help with your account, feel free to
contact us
anytime
Thank you
---
COMMENTS
Ava D
Really this is very much informative post. This will help me for my WordPress blog. Regards RSH Web Services
---
Mark S
Great post Thank You
---
Jane B
Very helpful article for me i am regular visitor of this website
---
Tweet Share Pin Email