Electronic Commerce
E-commerce on the Internet has Grown Tremendously
Today, millions if not billions of people worldwide are shopping online, preferring it over the physical or brick-and-mortar stores. Business owners, merchants, and even Mom and Pop are looking for the fastest way to get involved and start selling online.
Struggling with the decision of which E-commerce software to use. We want to help you find the best choice and even let you try out any or all of the scripts listed below. In this way, you can make an informed decision for your online store.
There are different requirements you may need, different features, abilities, designs, and layouts to compare before an informed decision can be made.
WordPress E-commerce Plugins Listed Below
Softaculous is a highly efficient automatic script installer that simplifies the process of installation. Softaculous provides you access to over 350 amazing scripts from e-commerce sites, blogs, Forums, wikis, social networking, ad management, image galleries and more.
If you are planning to create an E-commerce Website. Using Softaculous will make things easier for you. With a few clicks you can install, try out, uninstall it, try a different one. As many times as you like. It is just that simple. We have listed 30 of the most popular scripts below
And see the Softaculous demo here.
A free PHP based script for anyone for creating online businesses and sell products quick, easily and efficiently. Abante Cart merchants can set up their online business and start selling their products quickly. Supported by experienced professionals who also contribute to the ever evolving ecommerce industry. Updated constantly and is one of the most widely used Softaculous E-commerce solutions.


AbanteCart Hosting
PrestaShop was built to use essential Web 2.0 innovations such as dynamic AJAX-powered features and next generation ergonomics. The script guides the users to create the product catalogs easily and impressively. PrestaShop has a huge Online Community with over 1,000,000 members.


PrestaShop Hosting
A complete client management, billing, and support program. From sign-up to termination, with automated billing, provisioning and management. WHMCS is an all-inclusive client-management system, that provides support solutions, increases business efficiency, and provides you with valuable insights about maximizing your revenue. Managing your business and keeping proper customer billing records becomes easy with WHMCS.


WHMCS Hosting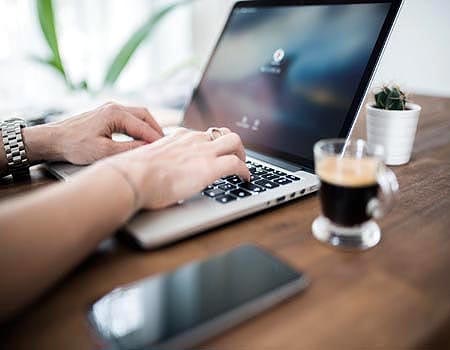 Magento empowers thousands of retailers and brands with flexible hosting solutions to help innovate and grow your business. Magento is highly favored because of its customizable solution. This is an important feature with the buying pattern of today's customers that are constantly changing. With a global community of more than 150,000 developers through which you can access the information you need for creating your website.


Magento Hosting
A robust E-commerce solution for the online merchants with the ability to create their own website and participate in selling at a minimal cost. It is an efficient and robust program, feature rich and search engine friendly, with a simple interface that is visually appealing as well. OpenCart is a full-fledged solution that consists of everything that you require for creating, scaling, and running your e-commerce business.


OpenCart Hosting
With this complete E-commerce shopping cart, you can quickly set up a powerful online store to sell your products to new and existing customers globally. Whether you are a retailer looking forward to setting up an online store or if you are a webmaster seeking an e-commerce solution for your clients, CubeCart is the best option for you.


CubeCart Hosting
Zen Cart is a state-of-the-art ecommerce software that is open source, free and user-friendly. This ecommerce software is designed by like-minded store owners, programmers, designers, and consultants. Whose opinion is that E-commerce website designs should be efficient and impressive. No technical knowledge is required for setting up a Zen Cart, it can be set up by anyone with the basic website building and computer skills.


Zen Cart Hosting
Loaded Commerce is the most powerful program you can host yourself. Will satisfy even the most aggressive store owners. There is not much that this program does not do. It has evolved over a decade to comply with the needs of online store owners.


Loaded Commerce Hosting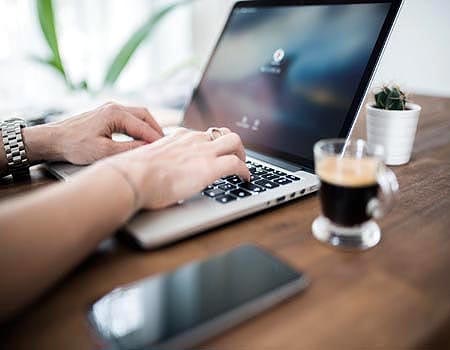 A state of the art online solution that empowers users to easily start and maintain an E-Commerce website. Designed for speed and ease of use. Having a fast, responsive, bug free e-commerce website is essential in today's market and thirty bees fills that void. Thirty bees was founded around one basic principle, listen to its users. We believe with enough community input we can shape our e-commerce platform into the most stable feature-rich Open Source platform in the world.


Thirty Bees Hosting
A new, and innovative shopping cart script written in PHP. Based on the latest modern technology such as PHP 5.3+, jQuery, HTML 5 and CSS 3. It consists of a logical design and a simple-to-use, intuitive interface. It is known as LiteCart because the framework of this software is lightweight and extremely easy for the developers to customized and build upon.


LiteCart Hosting
A powerful e-commerce system written with the latest technology. With ease of use in mind and containing many great features. A cosmetically appealing interface to provide your business with a stable, reliable shopping cart environment.


Maian Cart Hosting
One of the most customizable eCommerce platform for building your online business. Open source software designed feature rich and tailoring to your needs. Try out this easy to use software for building your online business.


WhatACart Hosting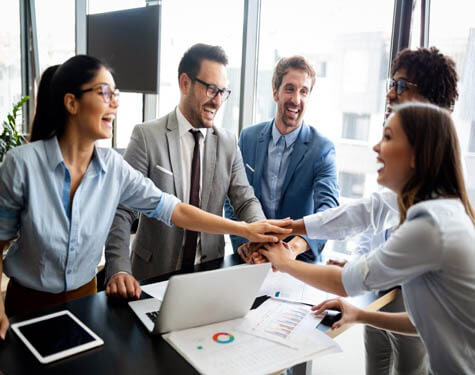 Create and manage your online stores. Developed in accordance to web development standards and based on Symfony 2. Thelia 2 E-commerce software, useful to create and manage online stores. Thelia meets the following objectives : performance and scalability. Thanks to its features, Thelia helps merchants to improve the management of their business, their sales, and turnover.


Thelia Hosting
Three products in one. A shopping cart. A website builder. A customer-relationship-management system. It combines a powerful editing CMS, a private member's area, Google News compliant blog, mobile wireframe, an advanced shopping cart with support for digital download, B2B web quoting tool, and a great SEO marketing feature set. Also features email drips, leads tracking with advanced visitor analytics, inbound phone calls, chat conversations lead creation, workflows and much more.


SeoToaster Hosting
Invoice Ninja is one of the best platforms to create email invoices, proposals, track payments history, expenses, and projects. A complete suite of apps, and time billable tasks & projects for clients.


Invoice Ninja Hosting
A well written, secure, user and developer friendly management, billing and support program. Written in their own open source minPHP MVC framework. Blesta automatically invoices and manages clients with ease.


Blesta Hosting
A highly flexible, powerful and customizable software that allows you to quickly and easily create an online store regardless of your business requirements. Shopware is based on novel eCommerce technologies. It provides highly innovative marketing tools, and includes SEO functionalities. With an intuitive interface, with a simple to use back end. This makes the software a good choice for users, as well as designers, developers, and decision makers..


Shopware Hosting
WordPress E-Commerce Plugins
Welcart comes with many features and customizations for making an online store. You can easily create your own original online store. You can sell any type of product (physical, digital, subscriptions). There is no limit to the number of products, item photos, and categories. You can manage items by SKU (Stock Keeping Unit) code.
Home Page
The number one eCommerce plugin to sell digital products. Manage eCommerce orders, increase store revenue & accept credit card payments with Stripe + PayPal.
Home Page
WooCommerce is the world's most popular open-source eCommerce solution. Our core platform is free, flexible, and amplified by a global community. The freedom of open-source means you retain full ownership of your store's content and data forever.
Home Page
eCommerce Product Catalog is a beautiful, easy-to-use, 100% responsive, and free product catalog plugin for WordPress eCommerce or a simple product catalog website with a request for a quote functionality.
Home Page
A simple yet powerful e-commerce platform designed to grow your business with effortlessly selling online. Make ecommerce easy with a simple to use, all-in-one platform, that anyone can set up in just a few minutes!
Home Page
Verge3D is the most artist-friendly toolkit for creating interactive WebGL-based and immersive AR/VR experiences. Among the features of this framework are top-class graphics, integration with your favorite modeling suites, efficient web-friendly format for loading assets
Home Page
Ecwid Ecommerce Shopping Cart is everything you need to add an online store to your WordPress site. Powerful, easy-to-use and Gutenberg-friendly. Over 1 million sellers in 175 countries, 45 languages supported. PayPal, Stripe and 40 more payment options. Real-time shipping integrations. Selling on Instagram and Facebook.
Home Page
Create your own custom online store with Jotform Store Builder to sell anything you want online. You can reach a wider audience, give your existing customers a more convenient way to buy your products, and seamlessly accept payments from any device while paying no extra transaction fees to Jotform.
Home Page
WP EasyCart is a powerful FREE WordPress eCommerce store & WordPress Shopping Cart plugin that installs into new or existing websites. Get a fast WordPress eCommerce shopping cart store within minutes! Sell retail products, subscriptions, digital downloadable goods, gift cards, donations, services and more!
Home Page
Prodigy Commerce is the only hosted eCommerce platform for WordPress that's free at any scale. Prodigy's unique solution seamlessly blends WordPress's superior CMS with a powerful platform to create an alternative to WooCommerce.
Home Page
Turn your WordPress blog into a full blown ecommerce site and start selling online! Simple Ecommerce Shopping Cart plugin lets you sell tangible products, services, and digital downloads securely from your own wordpress site. The plugin is packed with features to make selling easier on the internet and allows Paypal payments.
Home Page
We welcome your comments, questions, corrections and additional information relating to this article. Please be aware that off-topic comments will be deleted.
If you need specific help with your account, feel free to
contact us
anytime
Thank you
COMMENTS
Mark Page
Thanks for the good article.
---
Alan Ellis
Great blog!
---
Tweet Share Pin Email.