WordPress
Having credit to over 28 million websites on the Internet, WordPress is doubtlessly the most popular website builder or Content Management System (CMS) platform. However, this impressive statistic doesn't mean that WordPress is the perfect match for every website or online merchant. If you are looking for a few WordPress alternatives, you have come to the right place. Scroll down to discover our top picks of 5 WordPress alternatives and their features.
Disadvantages of WordPress
Everything has pros and cons. And so does WordPress. With an enormous base of users across the globe, it is widely praised for its outstanding advantages. But WordPress has many weak points that many users tend to overlook. To help you make an informed decision on whether to opt for WordPress or not, this write-up lists 3 disadvantages. Let us take a look at these.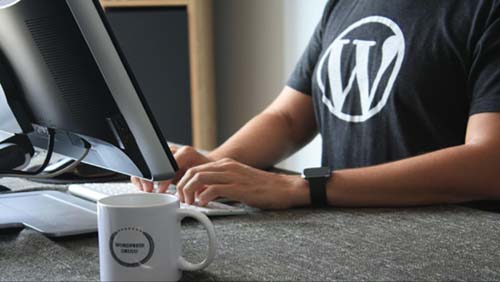 Technical skills - Coding Knowledge
With WordPress, you must handle setting up, hosting, managing updates, maintenance and backups. Even with the assistance of a hosting service, you still need to troubleshoot the website yourself in case any unwanted problems arise. If you are not tech-savvy, navigating through WordPress web design, development and maintenance is undoubtedly challenging.
Moreover, if you want to personalize your site, you may find yourself needing to write several complicated code lines. This means that you either need to master coding knowledge or afford to hire a professional WordPress developer to complete the task for you.
Unforeseen Expensive
While WordPress itself is free, when looking at the whole picture, there are significant extras. This is due to the fact that WordPress greatly depends on customization, themes and plugins. Most of these efficiency-enhancing features come with a price tag. There are free ones, but they are inferior to the paid ones in terms of reliability, functionality and form.
Slow Loading Website
Load speed matters. It has the ability to make or break a website. If your site is slow to load, you stand a high chance of losing your potential customers. In fact, WordPress is rather slow-loading owing to all the added plugins, over saturated databases, and code bases. High resolution images and unnecessary bloated coding can also negatively impact your website's load speed. If any of these above-mentioned disadvantages of WordPress worries you, then you should keep reading to find some of the best WordPress alternatives that could help to solve your problems.
WordPress Alternatives
Joomla
Our very first recommendation is Joomla, the second most popular CMS on the web. Since its inception in 2005, Joomla has bloomed both in popularity and functionality. The truth is there is no tie-breaker between Joomla vs WordPress as both platforms are the most popular and robust Content Management System. However, there are some features where Joomla surpasses its biggest competitor. While Joomla is certainly not simple to use, especially for those without prior experience with other systems, it is truly powerful once you get the hang of it.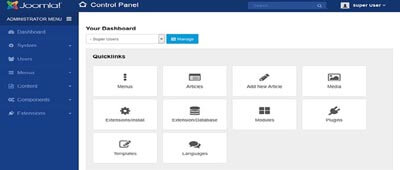 This CMS platform offers great flexibility for displaying various types of content. Specifically its structure which lets you arrange content in multiple ways such as re-purposing the previous blog as a page, an event or an article. Joomla's flexibility also lies in the fact it allows utilizing multiple Extensions for different pieces of content. With WordPress, you can only use one specific theme for all types of content.
Joomla Pros:
• E-commerce support: Joomla users are able to manage their content and their online store in the same place. Currently, Joomla supports some E-commerce components that are great for creating shopping stores such as VirtueMart, JoomShopping, K2Store, etc.
Joomla Cons:
• Relatively complex: Targeting to professional users, this platform requires more time and effort. Especially when you are not familiar with technical terminology.
Drupal
When it comes to comparing WordPress Alternatives, it would be a big mistake if we did not mention Drupal. The platform itself is designed to be incredibly flexible to serve not only as a platform for a website, but also for forums, blogs, network sites, and other applications. There is not much difference between Drupal vs WordPress, as both platforms are good CMS's. However, Drupal definitely edges out WordPress in terms of content manipulation.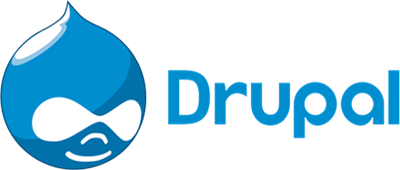 Drupal allows its users to create and manage content at a level that WordPress does not. With Drupal, you can add a number of content types with different sections, headings and other multimedia elements such as video embeds, white papers, webinar recaps, etc. You can, with a bit more effort, composite content types that pull various elements from other content types you've previously created. WordPress, on the other hand, doesn't provide many ways to re-use existing content differently, which means that there is a limit on which type of content you can create.
Drupal Pros:
• A great degree of flexibility: Drupal acts as a blank slate, meaning that you can customize your webpage on all levels.
Drupal Cons:
• Can be difficult to use: Drupal is designed to be customized, set-up, upkeep and maintenance can be a headache for non-techies.
Magento
As lots of people come up with the question Magento vs WordPress, who has got the upper hand? Magento deserves to be one of the most prominent WordPress alternatives. If your main purpose is to create blogs, but you also want to run an online store to generate a passive income, Magento will serve you well. Indeed.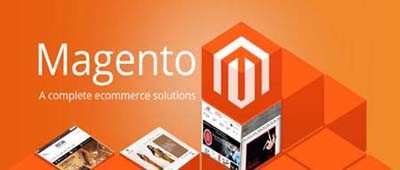 Magento comes packed with both basic and advanced E-commerce features ranging from inventory management, sales & ads, shipping & tax, reports & analysis to payment gateways. With WordPress, you have to install an E-commerce specific plugin such as WooCommerce to start your online business.
Magento Pros:
• High customizable: Magento gives you the ability to edit and create a store that suits your style. This makes Magento a decent option if you have very customizable products to sell.
Magento Cons:
• Steep learning curve: Magento gears towards intermediate to advanced levels of web development. Hence, if you are a non-techie, it is likely that you will have difficulties setting up and customizing your Magento site.
Prestashop
Besides Joomla, Drupal and Magento, Prestashop is also regarded as one of the most brilliant WordPress alternatives. Prestashop is a full-fledged E-commerce platform, allowing you to create product listings, track inventory, configure one-page checkout, calculate taxes, use SEO and marketing tools, and much more.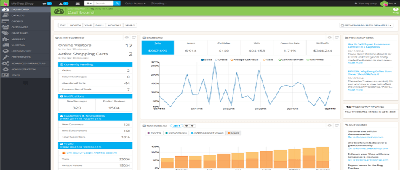 Both Prestashop and WordPress are open-source solutions, meaning that customer support is quite limited. However, in the case of Prestashop, this platform offers a unique support service called Prestashop Technical Assistance. With the service, online merchants will meet Prestashop experts by phone to get their problem solved in 15 minutes. Of course, you will have to pay for those experts. The cost will depend on the support level. If you are looking for a platform that is truly E-commerce-focused and more supportive, let us join the Prestashop team.
Prestashop Pros:
• Easy to install: Prestashop takes into consideration the non-tech savvy users to make setting up an online store an easy feat.
Prestashop Cons:
• Add-ons can be expensive: The price for Prestashop add-ons ranges from $20 to $50. Nonetheless, the cost for these extensions can add up overtime.
Shopify
Shopify is an all-in-one hosted solution that is designed to provide everything you need to kick off an online business. This platform is currently powering over 1.4 million live websites across 175 countries worldwide. With Shopify, there is no need to worry about being bogged down by technological stuff as its interface is super user-friendly.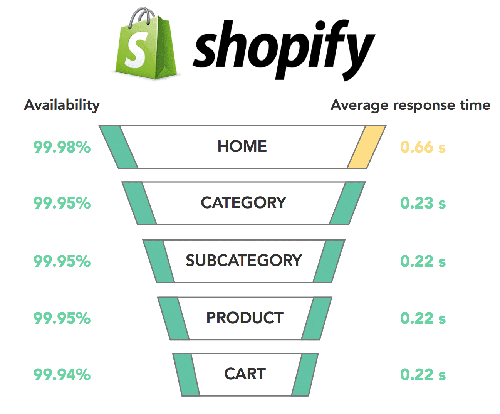 With this platform they offer 24/7 support through phone, email, and live chat. Shopify has an enormous database of FAQs as well as Shopify Forum that is always willing to give you a helping hand. In terms of page speed, Shopify definitely outshines WordPress. According to statistics from Quanta, Shopify's average page loading time is 309 milliseconds, which is way faster than the ideal loading time of 500 milliseconds recommended by Google. Thanks to its fast response time, Shopify delivers quite an impressive user experience.
Shopify Pros:
• A pyramid of apps/plug-ins: Add payment gateways, SEO & marketing and almost all features you can think of. High security: As a hosted E-commerce solution, Shopify is fully in charge of security and data safety. This platform also comes packed with a SSL certificate and Level 1 PCI-compliant.
Shopify Cons:
• Not great for SEO: Shopify has a rigid URL structure, and some sections of your store URLs cannot be modified.
Final thoughts
In this digital age, it is obvious that there are fierce competitions among website builders to win customers hearts and gain more market share. WordPress is the most popular choice, but it has many shortcomings. With our list of 5 WordPress alternatives, their pros and cons as well as how they could address your existing problems with WordPress. If you are about to look at a hosting alternative, WordPress to Shopify migration will be the ideal choice. Or if you are looking for an open-source platform to build up your home, WordPress to Joomla migration will be a perfect match.
Hopefully, this article has provided you with some pieces of helpful information so that your decision-making process gets easier.
We welcome your comments, questions, corrections and additional information relating to this article. Please be aware that off-topic comments will be deleted.
If you need specific help with your account, feel free to
contact us
anytime
Thank you
Tweet Share Pin Email