WordPress
The most popular blogging and Web Content Management System (CMS) in the world. It is a Website creation platform written in PHP and paired with MySQL. WordPress is an open source software and anyone can use, study, change and redistribute its source code. In simple terms, it is free for anyone to use and modify it as they see fit.
What is WordPress?
At its simplest explanation, WordPress is the most popular website builder or blog software. WordPress powers over 40% of all websites on the Internet today. Many famous Websites like Time.com, Rolling Stones.
What is a WordPress website?
WordPress is any website that uses this CMS to manage its contents. This content includes pages, videos, texts, images, hyperlinks, etc. WordPress also provides a back end interface that allows the Admin to manage the complete website. A front end interface that allows visitors to interact with the website.
Easy to use
WordPress has a simple interface which is similar to the desktop publishing software in use today. No experience or expert knowledge necessary. In fact, most users are able to learn the basics without any training at all. The Interface or Dashboard is easy to use and are the result of years of development. It is said to be like Microsoft Word with the intuitiveness of a Smartphone.
WordPress is a versatile website creation platform and used for managing many types of websites. It is a user-friendly website management platform designed to work on any PC, Android, or iOS device right through your Browser. It also very flexible and can be used to manage both small and large websites. This article will help you get to know WordPress and why it is such an excellent option for any website.
The White House, US Air Force General Chuck Yeager, The Rolling Stones, Sylvester Stallone, Vogue.com, Global News, And even Microsoft uses WordPress to power its Official Blogs.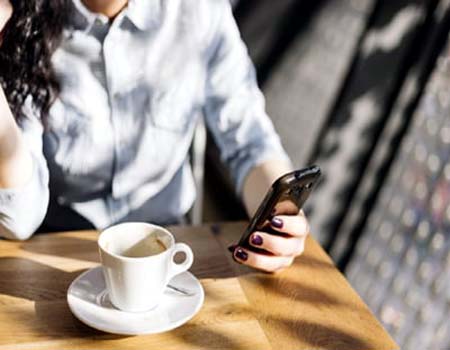 Types of WordPress Websites
Websites come in all different shapes and sizes. And different types or combination of types. No matter what you choose, it is important to know what you want for your website before you get started.
Blogs
WordPress enables any Blogger to share their thoughts on any topic. WordPress is a great content management system for bloggers. Bloggers can post any type of content and manage them easily.
E-commerce Websites
These Websites are designed to sell goods and services over the Internet. The website can incorporate multiple online payment systems. WordPress has many E-commerce plugins that allow users to open an online store quickly and without having to learn any coding.
Business Website
Business websites might combine both info blog pages and e-commerce into their websites. They help to make sales as well as educate visitors about the product and services. Business websites also make it easy for visitors and customers to contact your support or customer care center. WordPress makes an excellent option for managing your business website.
Membership Website
By restricting public access to their content. They may have a unique pay or account login page that allows only registered members to access their pages. A WordPress Membership type website will have many plugins from simple membership to complete user registration and login forms, member directories, content restriction and more.
E-learning Website
WordPress has many plugins that allow schools and tutors to design online courses and programs for online learning. These websites allow students to take classes, take tests, and track their progress.
Portfolio Website
These are websites that are an extension of a person's or business resume, or may even display art galleries. WordPress is great for these type of websites, with a large selection of plugins.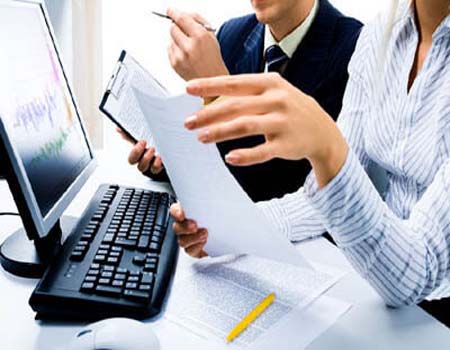 Forum Websites
Forum websites are Internet communities where people share thoughts; ask questions, and frequent conversations. WordPress has thousands of plugins that can manage the content of forum websites.
WordPress even helps you to run and manage wedding websites, events websites, public awareness websites. WordPress has many themes and plugins for almost any type of website.
Features
WordPress comes with many features that will help even the greenest website manager have endless possibilities.
• Easily Manage Your Website Content
• Unlimited Pages, Posts, Products & More
• Integrated News
• Flexible Post Scheduling
• Restore Deleted Pages
• Able to Roll back Versions
• Website Portability
• Vendor Lock-in Avoidance
• Blog Posting
• Add Additional Website Editors
• Managed Website Security
• Core Upgrades & Plugin Updates
• Stability & Reliability
• Automatic Backups
• Diversified Infrastructure
• Custom Web Design.
User Management
WordPress allows you to customize who accesses the back-end of your website and what they can do there. You can choose administrators who will manage the site. You can also list another group of persons (editors, authors, and contributors) who can only work on the site's content or just images. Not only that, but you can list subscribers that can manage their micro-pages or profiles on the website. WordPress gives you endless opportunities to have a great team behind your website.
Media Management
WordPress has loads of content features. You can edit your text and insert headings, bullets, drop caps, fonts, colors, etc. You can also upload pictures, audios, hyperlinks, and videos. WordPress also provides editing tools for these media content. WordPress media management is packed with features.
Themes
WordPress comes with three default themes to help you start your website creation and management journey. WordPress also has a theme directory that hosts thousands of both free and paid items. If you can not find a theme in this directory, you can search the Web for that perfect one. WordPress also allows you to upload your custom themes. This flexibility is unmatched.
Versatile Plugins
WordPress has thousands of plugins that allow users to connect their website with other non-WordPress features or applications. You can use plugins to add your social network, calendars, widgets, forums, galleries, forms, etc. The WordPress plugin directory is a new world on its own.
SEO Optimization
WordPress is fairly good at being SEO Optimized right out of the box. You can take advantage of the many SEO plugins in the WordPress plugin directory to fine tune your SEO requirements.
Multiple Languages
WordPress comes with over 160 different languages. You can now build your website for almost any different language. You can also use language translation plugins to make your website adaptable to different regions.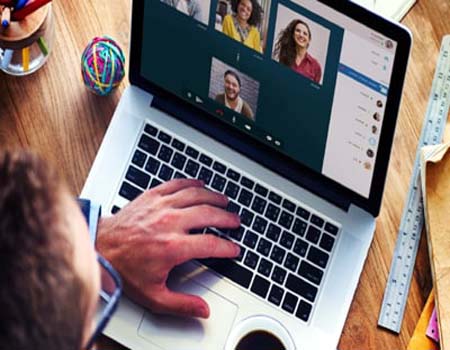 Built in Comments
WordPress has a set of comment tools that help users create an engaging space for their followers and friends to interact with your website.
Full Standards Compliance
WordPress gives you an adaptable website with all your content coded in line with W3C standards. This means that your website will be viewable and work in any Browser, irrespective of their upgrade. WordPress preserves the future of your website.
Easy Installations and Upgrades
WordPress is straightforward to install and upgrade. Users can install WordPress from a one click app from their PC, Android, and iOS devices.
Developer Features
Other software developers can earn money by creating themes and plugins for WordPress website owners. Software developers can also use WordPress to customize their content types and design applications.
Maintaining Stability
WordPress is designed for non-technical maintenance. The large community extensively test core updates prior to release.
Pros
•The coding and templates allows for custom themes
• Search engine optimization can be integrated within custom plugins
• Google even indicated support for WordPress sites as its bots can index WordPress websites
• WordPress's large community is constantly improving the structure, styling, and functionality
• The WordPress community also keeps the program secure from vulnerabilities
• WordPress was originally meant for Blogging, and is still the most popular CMS for blogging
• Managing your users is essential for larger sites. You control users, roles and give specific permissions
• Provides Thousands of plugins and possibilities for functionality improvements.
Cons
•With WordPress being so popular, it has become a central target for many hackers
• The core and plugins are commonly exploited, and require fairly frequent updates to remain secure
• Some of the more complex features like custom post types (content types) may require training
• Scalability can be an issue with extremely large Websites
• WordPress is not built for performance. Extended plugins or coding is recommended to improve overall performance.
You Can Own a WordPress Website
RSH Web Services offers WordPress Hosting with a free domain and free SSL certs. WordPress is mobile-friendly. It is simple and easy to use. It is very flexible and can be used by anyone.
We welcome your comments, questions, corrections and additional information relating to this article. Please be aware that off-topic comments will be deleted.
If you need specific help with your account, feel free to
contact us
anytime
Thank you
COMMENTS
Jim White
Nice to know these things. Thank you much for sharing.
---
Pete Reed
Great help with WordPress.
---
Tweet Share Pin Email.