WordPress Maintenance
Using WordPress to power your website is both practical and intuitive thanks to its plethora of themes and plugins created by the WordPress community. According to W3Techs, 42.4% of all websites are powered by WordPress, with WooCommerce being used by 19.8% of those websites to run an eCommerce shop.
As you post content, product pages, and multimedia on your WordPress website, its database will slowly bubble up and start slowing down its performance. Add to that a vast variety of plugins and widgets. The risk of your website slowing down or going down entirely starts to creep up. This is why WordPress database maintenance is important, and there are a variety of benefits to maintaining your site's back-end.
Maintain your Brand's Image
Maintaining a Stable WordPress Website
First and foremost, your customers and clients will judge your business reputation by its website's UX. According to TopTal, 75% of people judge a website's credibility by its aesthetics.
With 88% unlikely to return to a website after poor user experience.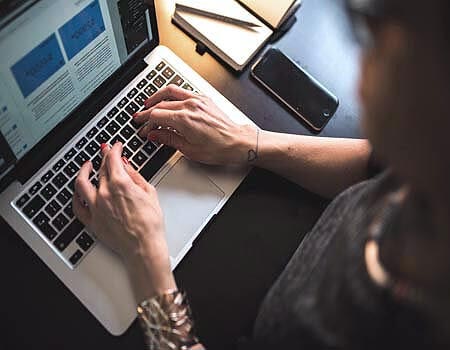 Maintaining your WordPress database will show how much you care about your presence on the web.
It will show B2B leads that you are a professional brand worth working with, while B2C (business to consumer) leads will trust you more with money and loyalty.
Speed up Your Loading Times
Your website can never load fast enough to appease every customer or client. This is especially true for mobile visitors, who expect instant loading of whichever link they click on.
Maintaining your WordPress database will enable you to delete outdated content, optimize your multimedia, and update broken links.
It will also allow you to disable unnecessary plugins or even update your theme to the latest version to help load your website faster.
Lowing your website's bandwidth requirements. Doing so will require less bandwidth from end-users to access your site and significantly improve your website speed.
Google will rank your pages higher in search results when a website is loading efficiently.
Backing Up of the Latest Database Versions in Case of Website Crisis
Regardless of how good your website's hosting provider is, you never know when an outage may happen and result in your site going down.
You may also experience cyber-security issues (Hacked WordPress Website) and worse case scenario wipe your site completely and restore it from a backup.
If you perform database maintenance, which allows you to make hard or cloud copies of your WordPress website. Reinstalling your site is relatively easy and straight forward.
You can also update any written content or UI writing before restoring a previous version of your website. Using TrustMyPaper will allow you to proofread, format, and edit your writing to best suit your customers and clients expectations. Most importantly, you will quickly and efficiently address a website crisis as it happens without downtime which can result in your business appearing unprofessional.
Acquire the Latest Security and Feature Updates for your Plugins and Theme
Malware, bots, and other forms of cyberattacks can severely cripple your WordPress website in an instant. This risk is somewhat mitigated if you perform periodic maintenance of your back-end database.
New security features are introduced to the latest versions of WordPress on an almost monthly basis.
The same applies to community plugins and themes, of which you are bound to use at least half a dozen. Each of these is a potential security risk if you leave them unattended for too long. Update all of your on-site software and plugins regularly, and your site will be much safer for it.
As a result, companies you work with and your clients and customers will respect your brand more for it, especially when you avert cybersecurity issues.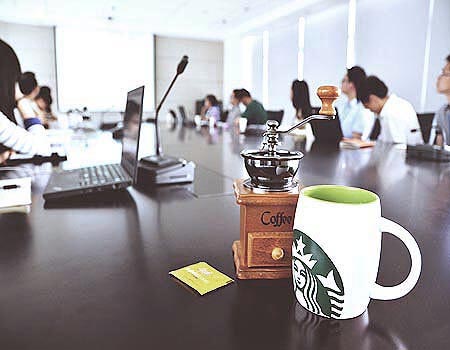 Updating your Website's SEO Standards for Better Search Engine Ranking
SEO is a major component of how well your site ranks against other websites in your industry.
According to Monster Insights, 51% of B2B and B2C traffic is driven by organic search results, which are directly affected by on-site SEO.
WordPress database maintenance is just as much about optimizing your written content as it is about updating plugins and cleaning up your code.
You should use platforms such as Google AdWord tools to periodically audit your industry's trending words and phrases to write them into your content.
Rely on Supreme Dissertations to edit and format your articles, interface, and other written content on the website during your maintenance. Doing this regularly will ensure that your WordPress website will not dip in search engine ranking.
Ensure that your Hosting is Performing as Intended
As mentioned before, depending on where you operate as a business, you may have chosen a hosting provider locally or abroad. Hosting providers come with a variety of feature lists, price models, and customer support services.
Pick the right hosting provider for the type of website you run is critical. A good example would be a eCommerce websites need bigger databases and more concurrent users usages. Your website may buckle under pressure or even become a target for a DDOS attack. What will your hosting provider do?
Maintaining your WordPress database allows you to review your site's hosting to make sure everything is working as intended. If it isn't, you will be able to contact your hosting provider on the spot to resolve the issue and minimize your site's downtime.
Having a Functioning WordPress Database Allows you to Focus on Clients
Having a fully functional, operational, and well-optimized WordPress database allows you to do your job properly.
You can safely focus on servicing clients, creating blog content, and updating your pages without worrying about outdated plugins or poor SEO and links.
Your leads will have a much more enjoyable time browsing the website, while you will have the time to process their purchases and support tickets. This would be almost impossible if your database was in bad shape, and you had to patch up security holes or incompatible plugins on a daily basis.
Most importantly, your brand reputation would suffer, and customers would move on.
Continuous WordPress Database Maintenance
Your WordPress database is one of the most crucial components of your website. It is where all your critical information are stored. You need to keeping it in top shape at all times.
Database maintenance may seem daunting if you are unfamiliar with WordPress development or administration.
Did you know that WordPress creates a revision of your posts and or pages every time you click "Save" or "Update" your pages? If you edit a post five times, you might have four copies of that post as revisions. This can make for large Databases. There might also be tons of spam and unapproved comments in your comments table. This also will add a lot of rarely-used data to your database tables, making them unnecessarily bloated and slower to access, slowing down the entire website.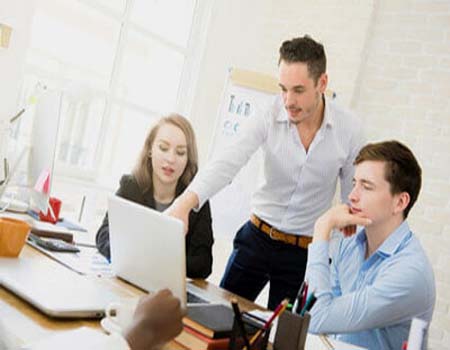 WordPress Database Maintenance Plugins
UpdraftPlus WordPress Backup Plugin
Backup and restoration made easy. Complete backups; manual or scheduled (backup to Dropbox, S3, Google Drive, FTP, SFTP, email + others).
WP Reset
WP Reset resets the entire site or selected parts using advanced reset options to default values. 100% safe to use with built-in restore function. It also provides settings for choosing one or two tables in the database to clear out.
WP-Optimize
Boost your site's speed and performance through caching. Clean the database, compress images and cache your site for higher speed and SEO Ranking.
Optimize Database after Deleting Revisions
This plugin is a 'One Click' WordPress Database Cleaner / Optimizer.
Database Browser
Easily query and browse tables in your database, and download in XML, JSON, CSV, SQL and HTML format.
WP Database Backup
Create & Restore Database Backup easily on single click. Manual or automated backups (backup to Dropbox, Google Drive, Amazon s3, FTP, Email).
Database for CF7
Save CF7 (Contact Form 7) submitted form information into your WordPress database.
Plugins Garbage Collector (Database Cleanup)
Find unused database tables from deactivated or deleted plugins. You can delete unused database tables to reduce database volume and enhance site performance.
Database My Admin
Database manager, browser for (MySQL and MariaDB). Allows Insert, Select, Update, Delete operations on database from Admin Dashboard.
Database Collation Fix
Convert tables using utf8mb4_unicode_520_ci or utf8_unicode_520_ci collation to a more portable Collation Algorithm. Installing this plugin, and it will continue to monitor all of your database tables and convert them to the more portable Collation Algorithm automatically.
WP CSV to Database – Insert CSV file content into WordPress database
Simple WordPress plugin to insert CSV file content into WordPress database.
Participants Database
Build and maintain a fully customizable database of participants, members, or anything with sign-up forms, admin back-end, custom lists, and CSV support.
Conclusion
Do not overlook the importance of maintaining your WordPress website, both in terms of functionality and content.
Your site will work faster, require fewer resources to function, and be much smoother and user-friendly than ever before. WordPress database maintenance is a net positive and should be on every WordPress website owner's radar.
Even hiring professional WordPress maintenance services and outsource these operations to experts who will make your job easier might be a good option.
We welcome your comments, questions, corrections and additional information relating to this article. Please be aware that off-topic comments will be deleted.
If you need specific help with your account, feel free to
contact us
anytime
Thank you
COMMENTS