"Build your website in under an hour"
Most DIY websites are generally just 4 to 5 pages that can fail to engage website visitors and increase the user loyalty to your product or brand. When you hire a professional web development company you not only pay for their service but you also pay them for saving time. The time you spend on making a DIY website can be otherwise spent in doing your core business activities that are already generating regular income
We have listed some of the most important reasons why a "Do It Yourself" websites misses the mark of creating a great website
Search Engines NOT Optimized
Content is king on ranking websites with any SEO Marketing campaign, and the more quality keywords, the better the results. However, most website builders will only allow 1 or 2 pages to tell a story about your company's products and services. This can limit your ability to convey the message you need to. It also does not allow you to take advantage of keyword rich content, such as unique Titles, Descriptions, URLs, Headlines, Body Copy....
Additionally, DIY websites are not inherently search engine friendly. Designing with a site builder inserts unnecessary markup that Google doesn't like. You are also not able to set important data, such as meta and microdata tags, and their lack of multiple pages limits the number of keywords Google can index
The Learning Curve
The adverts for these services are full of people smiling as they create an amazing looking website in less time than it takes to order a pizza. As with any program, working out how to use it, and use it effectively, takes time. Business owners can often take 30 – 40 - 50+ hours to learn how to use the web development tool and then create the finished website for their company. While the business owner has been taking precious time creating a website, what else could - more importantly – should they have been doing?
And have they actually saved any money by doing it themselves?
Take those hours - multiply by the hourly rate you normally charged a customer. They may well find that a professional web designer would have cost them less and faster than the business owner has managed to do themselves. One way to see about a company is type their name into Google followed by "Sucks"
Such as godaddy sucks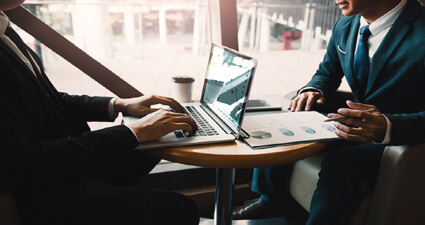 Lacks Originality
Your website is often the first impression potential clients or customers have of your business. Using a Template is also not the answer
Why would you entrust the one asset unique to your business and your brand to a cookie-cutter look,
Replicating the same website like thousands of others?
What does it say about your business when your website conveys a lack of sophistication, unique looks and to control its own destiny?
A website that will not successfully highlight your brand, its services and its products are just another (boring) website. Whether it's written content, original photography, or custom graphics, it's still up to you to be creative,
A website builder isn't going to generate those assets from scratch
Limited Flexibility and Scalability
Website builders are not designed to allow for customization. The ability to allow your website to grow with your business is often not an option. Do you want to include a form to gather information from your visitors?
Would you like to sell products on-line?
You'll have to find a new solution and or start from scratch. In addition, many website builders are not designed to go mobile and often still use dying FLASH software. Both now large factors in determining page rank with Google. Not only does this leave you at risk for being out of Google's good graces, but with website usage on mobile devices approaching 70% in some markets,
Not having a Responsive, Mobile Ready Website means frustrating and confusing your visitors
Although the upfront costs of a website builder can seem attractive to most DIY's, once you factor in hosting and maintaining the website the cost quickly escalates. Also you may have to run advertising on your site or pay extra to have your own domain name pointed to your website
Most website builders rely on older technologies to give their users reports on traffic to their website. Thinking of using Google Analytics? It's mostly likely not supported, despite being the most important and accurate reporting suite around. Not having this tool is a huge disadvantage in determining how visitors are finding your site and how to make improvements to your site in the future
Comments
We welcome your comments, questions, corrections and additional information relating to this article. Please be aware that off-topic comments will be deleted.
Or if you need specific help with your account, feel free to
contact us
anytime
Thank you
COMMENTS
Melissa Gibney
Great post. very important for the user experience. Spot on
---
Jack Josue
A very comprehensive review of website strategies
---
Tweet Share Pin Tumble Email