The Importance Of A Mobile Friendly Website
The web has been on a huge push over the last 7 years to be mobile-friendly. Statista has predicted the future of mobile. Usage is set to increase sevenfold between 2018 and today.
Mobile friendly websites are built to automatically adapt to whatever device is viewing the site. Whether visiting from your phone, a personal computer with a 21-inch monitor, a 15-inch laptop, a 7-inch tablet or a 2.5 inch (6.35 cm) mobile device, The website will automatically configure itself to any device to ensure the site is easy to navigate.
If you do a Google search on your Mobile Device, you will see that Google sometimes label which sites are mobile friendly in the results. Obviously, if your site does not have this label next to it, you are far less likely to get visitors to your website from mobile users.
This has been a huge wake-up call for any developers and website owners who haven't been updating their sites to be mobile responsive and Cross Browser Compatible. Google rolled out changes on April 21st, 2015 to the algorithms that expanded its use of Mobile Friendliness as a ranking factor. This means that a lot of websites out there could be hit pretty hard in the mobile search results.
How to check if your website is mobile friendly?
If you are unsure whether your website is mobile responsive, you can type your URL into Google's Mobile-Friendly Test And or use their Mobile-Friendly Guide for some good tips on how to upgrade your site. Google already penalizes websites that do not have a mobile-friendly version of their site by giving them less visibility in search results when browsers are using mobile devices
Bing's Mobile Friendliness Test Tool.
What should you do if it isn't mobile friendly?
Contact your web designer and ask them what needs to be done to make your website mobile-friendly. Also, RSH Web Services offers custom solutions to upgrade or even completely re-design your website to a responsive or mobile friendly. The technology we offer includes custom designs for different mobile devices. Meaning you can have different content for tablets, cellphones or for desktops. In general, the mobile market grows more and more each day. Regardless of the necessity of being Google compatible, it is important for any business owner to understand why you do not want a negative user experience, to a non-mobile friendly website.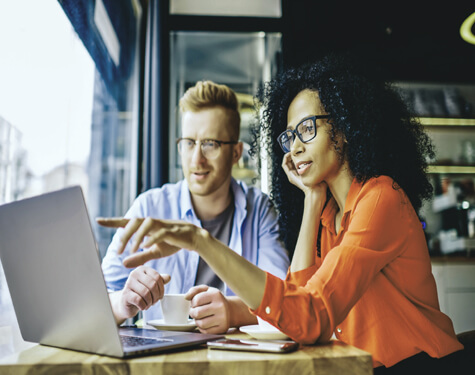 More Purchases are now occurring with Mobile Devices than Desktop Computers
It is no wonder that more on-line purchases now occur on mobile devices than desktop computers. With more than 1.2 billion people using their smartphone. These users prefer to make purchases on their mobile devices. Almost 40% of all e-commerce transactions are now made on mobile devices. If your website is not optimized for mobile users, you are missing out on valuable conversions and sales. You want to make it as easy as possible for people to complete the sale. The ease of use of your website on all devices is vital to the amount of transactions made.
80% of Businesses are using a mobile device to make purchases. The development of mobile applications over the last several years has drastically improved usability and features. Many businesses have taken advantage of the technology to release custom branded apps that can serve as dedicated e-commerce portals. The vast majority of mobile users are now utilizing their mobile devices to make purchases on-line.
Having a Competitive Advantage
More businesses understand the importance of mobile friendly websites to attracting customers and making sales. But still around 20% of websites are still not optimized for mobile use. An easy way to gain a competitive advantage is a mobile friendly website.
As of January 2021, 5.22 billion people (66.6% of the global population) use a mobile device. The mobile device has become a major part of everyday life for throughout the world. 66% of the entire world population now possess mobile devices. Given the high level of adoption and growth in many parts of the world, it is clear that these devices will continue to be an important communication tool.
Google LOVES Mobile Friendly Sites
Having a mobile friendly website will help to improve your website ranking on search engines. Nowadays, Google indexes your site based on the mobile version, this is called mobile-first indexing. All the major search engines favor websites that have designs that are mobile friendly. If your website is not optimized for mobile devices, it will negatively affect your rankings.
Your Website and Business Reputation
Mobile device usages is expected to increase by almost 30% by 2025. Mobile data usage is continuing to increase as more people use cell phones and new forms of media become even more widespread. The use of video streaming platforms by individuals and families has also drastically increased data usage. This trend is expected to continue for years to come and will require Internet providers and cell phone companies to optimize their data networks.
A mobile website is no longer a luxury. It is a necessity. A mobile friendly website impacts more than just your web sales and traffic, it can influence your business's reputation. If you do not have a mobile friendly site, no matter how useful or unique your products or services are. You will be missing out on a lot of valuable web traffic. A company without a mobile friendly website will be viewed as old-fashioned or outdated. Do not lose valuable traffic and risk running your reputation, when it is so easy to go mobile friendly.
We welcome your comments, questions, corrections and additional information relating to this article. Please be aware that off-topic comments will be deleted.
If you need specific help with your account, feel free to
contact us
anytime
Thank you
Tweet Share Pin Email.