When to Redesign
The most common reasons to rebrand your website. Increase traffic. Generate leads. Add functionality to improve the user experience. Your business goals will determine the scale of the redesign project.
From a pure marketing standpoint, your website should be judged on how good of a job it's doing, and not necessarily on how good it looks. This is not just another case against vanity, but more of an argument for not fixing what isn't broken. If your site is supporting your sales process with conversions into sales-qualified leads, then your site is doing its job. Since a redesign is a project that can take a lot of time and money, it's important to make sure you're doing it for the right reasons.
Why Consider a Website Redesign
Your audience's first impression of your business is often based almost exclusively on the quality of your website. If you have a professional looking, easy to navigate website, you have won half the battle. That first impression alone will convince consumers that you are the right brand to do business with. But websites with structural and navigation issues can be an instant turn-off for potential customers. This can cost you leads, sales, and even cost you in terms of brand loyalty. One option to fix such a situation is a website redesign.
A website redesign can be a tall order
Your website is a reflection of your business. If your website is functioning poorly, people will naturally assume your business also functions poorly. When your clients are dissatisfied. If your users or clients are no longer happy when using your website. Doing a redesign just might keep those clients.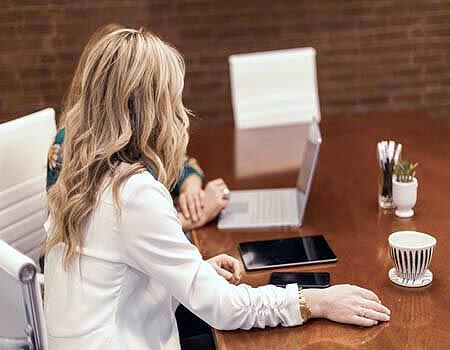 Listed below are some questions that may indicate that you may need to redesign your website.
•

Is your website mobile friendly?

•

How can we find your business online?

•

Are customers having problems buying or checking out?

•

Are your products and or services easy to find?

•

Why does your site take so long to load?

•

Where is your business located?

•

Why is your site not accessible for people with disabilities?

•

Why does your copyright at the bottom of your website say 2005?
Your website is not Mobile Friendly or Cross Browser Compatible
A poor mobile presence can make your organization look unprofessional and out of touch with the modern consumer. Optimize for mobile to make the right impression. According to Daily Wireless, mobile devices currently accounts for about 65% of Internet searches in the USA. This means that if your site is not responsive to mobile devices, you could miss out on a lot of traffic. Also, 57% of users say they won't recommend a business with a poorly-designed mobile site.
Your website is slow
While it may not be easy to get E-commerce sites with lots of images and perhaps even videos to load within a second. You should be aiming for two-second load times for your pages at worst. This is because 80% of Internet users will move to your competitor if your site takes more than two seconds to load.
Your website is not well optimized
Speaking of ranking, the only way to get a favorable ranking on Google is by engaging in a vigorous SEO campaign and a Social Media Marketing campaign. It is not just keywords. You need a strong content campaign, a link building campaign, and high levels of structuring to be ranked well. These issues are often best addressed through a redesign.
Your Brand Has Changed
Design can be important to your brand. Your brand messaging also matters. Websites need to reflect this. Designing a website that matches your brand goes beyond adding a new logo and updating your colors. Your website needs to convey your brand's messaging and core values.
This needs to be conveyed fast. Most readers will only stay on your Website for 15 seconds, giving you a very narrow window to show your target audience what you do and why they should stay longer.
You are not getting the desired ROI
If you're not closing as many sales as you would have liked, poor website design may be the reason. Poor design may cost you in terms of ranking, leading to poor traffic numbers, and can also cause visitors to abandon your site prematurely. Visitors who land on your site, and quickly leave without viewing other pages on the website, cause what is known as a high "bounce rate." Sites with high bounce rates are seen by search engines as not providing a good user experience. These sites tend to rank lower in search engine results than sites with low bounce rates.
Is there a Blog or Information Section?
No longer offering just products or services is acceptable anymore. Make sure your website has additional information and guides available to your customers. With the use of easy to navigate internal linking, you can let visitors know about your other products and services.
When deciding whether your website should have a blog, consider the following: Blog posts can be a great way to post updates on your site. Blog posts also boost your site's SEO, which is always welcome.
Is Your website is difficult to maintain
Finally, Website Maintenance is critical to a successful online presence. You need to constantly add fresh content to delight your customers and make your site easier to find on search engines. If adding such content on your current site takes hours, the site would greatly benefit from a redesign.
We welcome your comments, questions, corrections and additional information relating to this article. Please be aware that off-topic comments will be deleted.
If you need specific help with your account, feel free to
contact us
anytime
Thank you
COMMENTS
---
Melissa P
Great post. very important for the user experience. Spot on.
---
Lilia D
Thank you so much for sharing such an awesome blog. Now to implement some of your advice.
---
Tweet Share Pin Email.