Joomla may be a bit more complex than WordPress. But it is far more "User Friendly" than Drupal
Comparison of the three
This article covers the following topics:
Domain Names
Website Hosting Services
Install Joomla
Write an article
Organize your content into categories
Create new Web Pages
Administrators Panel
Change the Look with Templates
Expand your Sites functionality with Extensions
Domain Names
Before you can build your Joomla Website, you will want a good Domain Name. Whether you start a Joomla, WordPress, Drupal or any type of Website a domain name will be a key element of your website. It will be your "first impression" to your visitors, it also affects your SEO, and it also can define your brand
We also have a page devoted to Joomla Resources
Also see our Blogs on
Choosing The Perfect Domain Name
My Domain Name Is Taken Now What
Advantages of a .ORG Domain Name
How many Domains should I buy?
Domains for Financial Companies
Once you've found a Domain Name that you like Register it here
Or with any of RSH Web Hosting packages we offer free Domains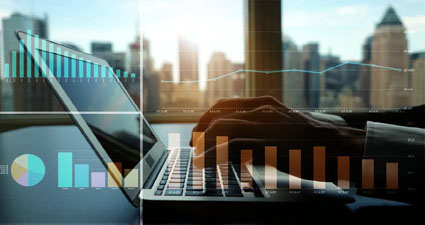 Web Hosting Services
You will also need a good hosting service. A few things to look for is:
Uptime. The longer the uptime the better, usually measured in percentages, such as 99.90% and 99.99%
Page Load Speed. How fast is the hosting provider? It should load your site within 500ms
Customer support. You will have a issues with support at some point. Choose a host that has a good quality and responsive customer support, (preferably real support people from the US)
Installing Joomla
Why do things manually when you can click a single button that does all the heavy lifting for you? head over to the Control Panel on your hosting account. look for the "Softaculous App Installer". You will see the Joomla name and icon there, Click on the "Install Now" button
On the next page you will see different lines that most are already filled in for you. You will notice the small which you can hover over for more information about each line
Now you can log into your admin panel by going to the URL supplied while installing Joomla
Writing the first Article
The first thing you see after logging in is the admin panel. It's got some features on the top and left side of your screen. But right now go to > Content > Articles > Add New Article. You should be immediately met by something that resembles a text editor. Go ahead and give your post a name, type a couple words into the post field, then click the "Save & Close" button. The article is ready, already! You should be in the Content tab now. You can fool around with these tabs for a bit if you'd like to get a feel for how they work. If you switch between the other tabs, you'll see they are quite self-explanatory. My favorite is the Publishing tab. Here you can set up a calendar of publications. More importantly you can also add some Search Engine Optimization (SEO) elements to the page. That's one of the great features about Joomla: They have all these meta descriptions and keywords options built in, no additional extensions are needed
Staying in the Content tab, you'll also see that the sidebar contains basic publication options for your article:
Status: publish the article or keep it as a draft
Featured: select whether the article will be displayed on the homepage
Access: сhoose who can see this particular post — all visitors or only registered and so on
Tags: organize your posts in tags
Categories: organize your posts in categories
Organize your Articles in categories
You could publish your article as it is. But you will want to assign it to a specific category so that it will appear on your website in the right place. Let's take a look at how to create and use these categories. Basically, you can create different categories and assign articles to them to keep everything organized by topic or theme. Keep in mind that categories in Joomla can also have their own settings, hierarchy, and subcategories
To create a new category go to Content > Categories > Create New Category
To create a new subcategory, go to Content > Categories > Create New Category. In the sidebar, find the first option called Parent and select a category where you want to add this subcategory. This chain of subcategories can go on forever (in case you really love the order)
Categories have their own sidebar with basic settings and additional tabs (similarly to those you saw while creating articles a few minutes ago). For example, you can create category-wide settings like SEO elements in Publishing or an image in Options
Create new Pages
On a Joomla site you can create a page in one place and make it appear in another. This is a nice feature. Anything you create in Joomla will not be automatically shown on your site. Here's is a brief guide on how to create a page and how to make it appear on your website
Create Joomla pages by navigating to Menus. Go to Menus > Manage > Add New Menu
Now you'll probably want some pages to show up on your new menu. Go Menu – "Name of the Menu you've just created" – Add New Menu Item. Create as many items as you need. These new items are your website pages. If you want these pages to appear on your website, you'll need to add modules to them. Modules are specific Joomla tools to display stuff on the website. You should see the tab called Module Assignment while creating menu items. You can choose between the modules listed there. Oooor… you can go to the top toolbar and choose Extensions – Modules. There you can create new modules and assign menu items to them. (Just brace yourself – you'll see a whole new universe of websites there.)
Administrators Panel
Right from the admin panel you can set up how your web site looks with the Template Manager or completely change a web site's look by changing the template to another template. You can also add new extensions such as components, languages, modules, and plugins. Many of these are found on the Joomla Extension Directory
Change the Look with Templates
Everyone loves Themes
Themes, templates, web designs. They are all the same. And they're super important. Your entire websites looks, functions, and feel are entirely dependent on Themes. They'll deliver an amazing experience or an utter mess. So don't underestimate the decision when choosing one! Like most other Content Management Systems (CMS), there are free and premium (or paid) Joomla templates available
One counter-intuitive way to find reliable free themes is to look for companies that provide premium ones. Many times they'll also put out high quality, albeit basic, free options to test drive. Otherwise, you can always purchase a premium theme if you're looking for the perfect option and ready to pony up some dough. How do I choose the right template?
You don't choose the right template. It chooses you! Of course, there are a few basic characteristics you should pay attention to while selecting a theme. First is obviously your own taste. However, you should also consider the following: It's great to have a technical support included, as these people can fix any issue for you. Updating the template. Joomla constantly updates their system. Make sure your template provider also updates their templates frequently to make sure it will work with the latest version releases, improve security, and incorporate new features. Documentation. From time to time, you'll need to check some features to learn how they work. It's like with a washing machine or any other product manual. Responsiveness and cross-browser compatibility. This means your template should look great in Chrome, Safari, Firefox, and whatever Microsoft is calling their embarrassing excuse for a browser these days. As well as on any mobile device (Including the Microsoft one, which is like the Sasquatch of phones, because nobody's ever seen it in person.) Edit-ability. Check out which template features can be customized by yourself. Look for templates with a freedom of modules placement for example. Stock photos included or not. While it's not a huge deal, you should find out if the theme you're about to purchase comes with all of the stock images (or not) loaded on the demonstration
How do I install a Template?
Install your brand new theme by going to Extensions > Manage > and then clicking "Browse". Upload your theme's zip file. One interesting thing to note is that you can actually install as many templates as you want and then switch between them to see how they all compare. Just go to Extensions > Templates and choose the desired theme from the list to make it your default option
Expand your Sites functionality with Extensions
Extensions @ Joomla.Org
One can find everything you've ever desired there, including security, maps. Extensions.joomla.org is the directory where all Joomla! extensions are listed. And by "all" I mean every teeny-tiny one, no matter if it's free or paid. Why do you need them? They can add anything imaginable to your website
Simply follow the steps in this guide and you should have your very own Joomla Website up and running in no time
---
Comments, Questions or just some Feedback?
Contact Us Anytime
---
COMMENTS
---
Riyadh S
i think this article will help me to increase my knowledge with my joomla site, thank you
---
Tweet Share Pin Tumble Email