Some of the best websites today have been designed by the easy to use Content Management Systems (CMS for short) This allows you to make changes to your website without needing to touch a single line of code. If your looking to get a website online with out paying some one else to design it then look no further than these three great options. All offer great features, lots of customizations, ease of use, strong security and with RSH Web Services hosting all 3 are very easy to install. But choosing the right one can be some what daunting and difficult because all are good options
WordPress
Good choice for beginners, easy to learn, works well for small to medium size sites, blogs and smaller e-commerce stores
Joomla
Great for e-commerce or social networking sites, requires a basic understanding of technical skills
Drupal
The most difficult, but also the most powerful, requires a familiar understanding of HTML, CSS and PHP
WordPress
WordPress is the world's most popular CMS. It has taken the world by storm (literally), over 80 millions websites today. WordPress is also used on over 40% of CMS-based websites, leading the web of DIY CMS websites. Easy to Install – Many web hosting companies (like RSH Web Services) offer free WordPress installation. Customizable – WordPress has many more plug-ins, themes and other customizations available than any other CMS. WordPress is free to use. And there are tens of thousands of free plug-ins and themes available to choose from. This is good for most beginners putting together their first website because it keeps costs down. Drawbacks. WordPress locks down the ability for most users to make significant visual edits. You can not make a lot of structural website changes without the help of a designer and/or developer. But for a beginner, this is probably the most suitable platform to build a site
Joomla
Joomla is the second most popular CMS. Somewhere in between WordPress and Drupal. It's powerful enough to run most websites without problems. It will not require the same level of technical experience to run as Drupal. Joomla also has thousands of plug-ins and themes available to choose from similar to both WordPress and Drupal. So customizing the look and feel of your site shouldn't be problem
Here are a few more reasons Joomla might be right for you: Joomla makes creating social networks probably easiest of all three CMS options. Social networks can be a powerful asset for many sites, and with Joomla, you can have one up and running extremely quickly and easily. Joomla also makes setting up an online store quick and painless. Not too Technical: Joomla has found the middle ground between the ease of managing a WordPress website and the power of a Drupal site. The good news is that most non-tech savvy people should be able to run a great Joomla site without needing any technical support. Joomla offers a great help portal for asking questions and getting technical support. Like both WordPress and Drupal, Joomla is another free option to use. Joomla users love that their websites can do or be almost anything, without sacrificing ease-of-use. Joomla has combined the power and flexibility Drupal, while retaining the intuitive, user-friendliness that WordPress excels at. Making it a perfect middle ground in a crowded marketplace
Drupal
Drupal is the third most popular content management system available today. It's among the most powerful open sourced options available. But it's learning curve is also a bit steeper. Drupal is the most technically advanced of these three CMS. Good for technical people who like to get their hands dirty. Drupal pages typically load more quickly, and have faster response times than those made with WordPress or Joomla. It's less resource-intensive, requiring a less expensive server or hosting setup. (However like with all CMS, adding too many third party plugins can slow down performance.) Drupal is easy to customize with many widely available plug-ins, themes and other configurable options to choose from. You can also edit the root files directly, perfect for those developers who need to make more significant changes. Anyone considering Drupal should have at least a basic knowledge of HTML, PHP and other common web programming languages. You don't need to be an expert necessarily, but being able to troubleshoot error messages and identify code problems will be a HUGE benefit. However, the robust security it offers makes it ideal for enterprise-level sites and governmental agencies. Rumor has it the White House website runs on Drupal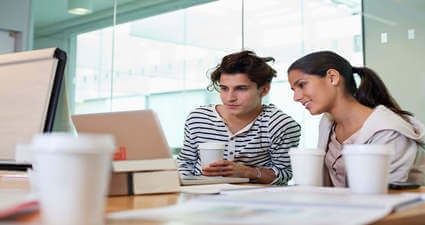 Best for Security?
A 3 way tie. Security ends in a draw. To understand how to secure a CMS, you have to realize that it has three components: the core code, third-party software, such as plugins, extensions, or modules, and the humans responsible for updating and maintaining the former two. It can easily be said that the biggest threat to your site's security is that last contributing factor. Plugins!
WordPress Security
The WordPress Core code is actively maintained, and the contributing developers keep up with the latest security threats. The biggest threat to your WordPress security is user error, mishandling of plugins and software updates. Keep up with the latest version of WordPress, don't download plugins or themes you haven't thoroughly researched and deemed trustworthy, and make sure to update said plugins with caution as well. Expired plugins leave your system vulnerable, and new WordPress updates may not jibe well with existing software if it's no longer up to standards
Drupal Security
Of the three, Drupal no doubt has the most robust security out of the box. Original Drupal Developer and security teams are very meticulous about the core code and modules. Their attention to evolving security needs has meant that they take swift action when presented with a new issue that threatens the Drupal Core. The core code is updated regularly, and not just anyone can contribute to modules. The team also takes the time to offer tutorials for developers to help them mitigate the potential for self-inflicted dangers in their own code
Joomla Security
As is the case with each of these three incredibly powerful platforms, Joomla has a great team contributing to its core code. This includes monitoring of security issues and quick responses to bugs and gaps in protection. Joomla has an entire team dedicated strictly to running commit reviews on the core, and they're hyper aware of what's at stake for Joomla users' sites. Another good point is that anyone has the power to contribute Joomla extensions, so it's third-party software add-ons that you might mix with Joomla code that you need to be cautious around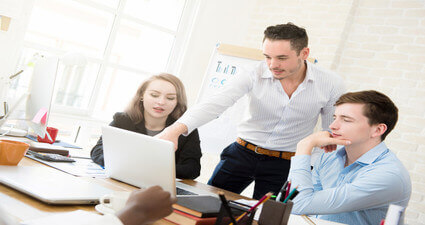 All three are excellent choices in most cases. But your own unique scenario will require different capabilities, which probably makes ONE of these three CMS options the better fit. Looking to get started quickly with a simple business website or blog? Look no further than WordPress. If you have high hopes from day one that your site will grow significantly, requiring extensive features and unlimited customizations, take the plunge with Drupal. Split between those two options, or need something unique like a social network or eCommerce site, Joomla might be the best bet
Each offers a variety of helpful third-party tools to add unique features to your site. And you'll find readily available technical support with each one (although Drupal's might be among the most expensive)
We welcome your comments, questions, corrections and additional information relating to this article. Please be aware that off-topic comments will be deleted.
Or if you need specific help with your account, feel free to
contact us
anytime
Thank you
COMMENTS
David K
Very unique post, I like your content and your presentation. It is as always very nice. Thank you much for sharing this with us
---
Kim M
This guide has been very useful. I already started implementing some of these features in my website and getting positive feedback. Thanks a lot
---
Ann G
Thank you for all the posts, Keep coming out with new ones. We appreciate everything you do for us
---
Marie J
What an awesome post
---
Tweet Share Pin Tumble Email