GoDaddy vs WordPress
The names WordPress and GoDaddy are some of the most popular hosting websites, which have made a major contribution to the development of the web community.
If you are a beginner building a website and trying to decide, it would be better if you began by understanding what these two are. What kind of role they play in website development.
WordPress
WordPress is the best Content Management System (CMS) today. It is growing at an exponential rate. It is a program or software used by customers for blogging and website building. WordPress.org is not a website hosting company itself. But numerous sites you visit are probably made with WordPress. It has become the most popular website builder in the world because of its flexibility and ease of use. You can create a website or a blog with the help of WordPress themes and WordPress plugins. Most all Hosting Companies offer special packages for WordPress hosting.
GoDaddy
GoDaddy is primarily the world's largest domain name registrar and claims that it has more than 70 million registered Domain Names. If you need a domain for your website, you can purchase and register it through this company. But be prepared for them to try and sell you other services you probably do not need. They also offer web hosting services and claim nearly 5 million sites are currently hosted by GoDaddy.
Complaints to this service include a lack of ability to expand as your needs change, and the fine print fees that make it more expensive than you were expecting.
Like many web-related companies, GoDaddy has its advantages and disadvantages. Let us have a look at GoDaddy's good points.
• Claims is number 1 domain name register
• GoDaddy hosting offers you different plans according to your needs with various sets of services
• You may choose between two control panels, cPanel or Plesk
• Again claim their hosting includes industry leading and the fastest web page load times
• Claims unlimited bandwidth and unlimited storage space
Their shared hosting is backed up by fairly good support and security and is on-hand 24/7. But hosting is a secondary feature. GoDaddy specializes in domain registration. They are not that highly qualified when it comes to hosting. Still, many customers have experienced serious problems by reason of bad hosting of their websites with GoDaddy and insufficient technical support. These are the bad points
And another point is GoDaddy provides its own website builder designed for professionals to create their own websites for small business.
• It is not available for free like it is in WordPress
• It is not very easy to use
• It is designed to be flexible
• It offers numerous industry-specific themes
• It is ad-free, but you must switch off the advertisements yourself
• It is available in three packages and can be expensive when renewing your hosting plan
• It is not as flexible as WordPress
• It lacks quality (a conclusion made on the basis of customer experience)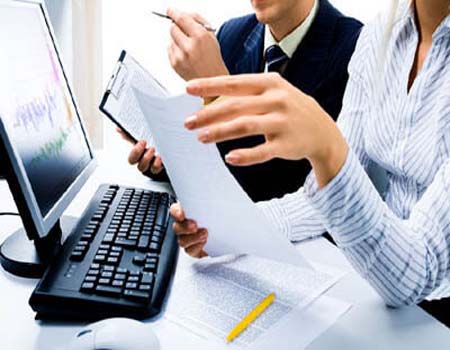 WordPress
More than 35% of all websites use WordPress as their CMS (Website Builder), and it is loved by users of all types. WordPress is the best of all Content Management Systems used today. Let us list the good points of the world's most famous CMS.
• Flexible and Adaptable for Changing Needs
• Plugins Extend Functionality
• Are Mobile Responsive
• Have Built In Blogs
• WordPress Community Offers Support
• Freedom to Build Anything you Want
• User friendly - Even for Beginners
• Themes Offer Multiple Website Layouts
• Updates are Easy
WordPress.com software can be downloaded free at WordPress.org. Many of the Best Hosting Providers offer easy access to WordPress software. It has thousands of drag-and-drop themes and templates, which could be perfect for newbie site builders. Plugins and widgets will help the Designers to add to their site's functionality. WordPress site builder is user-friendly for those who are complete beginners.
SEO Friendly. It has a lot of features which make it more visible in Google searches. Trusted reputation and vast Online Community. The blogging platform is trusted by millions of users and website owners. It has its own fan family in the open-source community, where you will find answers to almost any question.
Among the disadvantages of this platform mentioned by users is its security because it is an open source program and subject to activities by spammers and hackers. Sometimes speed can be a problem. But these factors depend mainly on how you build your WordPress website and the efficiency of the Web Hosting Provider you choose.
Conclusion
We have been trying to compare two non-comparable things. The most widely used Website Builder (CMS) And another Domain Registrar. While GoDaddy might be fine for purchasing cheap domain names, they are not a great hosting provider.
If you are looking at building a website that you totally control, easily to move, not to get locked into hidden charges. It might be better if you used a CMS such as WordPress, Joomla, Drupal or any other of the many CMS's available. There are many tutorials provided for you to help you build your own website in less time than you might think.
One point most people do not realize is with GoDaddy they try to talk you into a 1, 2 or 3-year plans. But their money-back guarantee is only for 30 days.
Bundling hosting, domains, privacy, and security
Into one low price for all our WordPress hosting packages.
We welcome your comments, questions, corrections and additional information relating to this article. Please be aware that off-topic comments will be deleted.
If you need specific help with your account, feel free to
contact us
anytime
Thank you
Tweet Share Pin Email.