Most Review Sites are Not Review Sites at All
The Internet is littered by literally thousands of Review websites. These reviews sites can have a massive impact on the perception about a product or service.
But do you know that the large majority of Review websites do not review anything. They are nothing more than Affiliate Websites. They are basically advertisement websites that contain links to companies that pay out for new customers. Read further to learn how to identify phony review sites and how to carry out your own comparisons when buying any product.
Spotting a Fake Review Site
Are you finding similar Best Reviews websites? Are they all reviewing the same products or companies?
When reading the reviews, do you notice similar word groupings and writing styles?
This often means the reviewers are either copying information or that the reviews were all written by the same person. Yes, we have seen as many as 12 different websites, all written by the same person.
Check if the outgoing links on the Reviewed Products include an affiliate tracking code. If so, anything appearing on the site is based not in truth, but in what is most likely to generate sales.
If everything on the website is nothing but advertising disguised as impartial reviews, then they have no expectation of having visitors return, and consequently no risk of anyone questioning the integrity of the reviews.
Why Review Sites?
Most often we use Google when searching to find the products or services we are looking for.
For example, if you want to buy a new android phone, you might try a search such as
The Best Android Phone.
You would think that Google Search results will display unbiased website ratings and reviews of the best phones currently trending in the market.
This is not the case
The first 10 results, we use as an example, are sites that are fake review sites trying to deceive you into buying through their reviews sites. They only list those companies or products that pay a commission.
Another search example, The Best VPN Services
Show me how to tell whether the Reviews are real or just an Affiliate link
How to know if a review blog or site is an affiliate website?.
Today, virtually all big companies have some sort of affiliate program. They offer high paying commissions to Affiliates.
You can tell whether a review website is legit or just earning money through affiliate marketing by looking at the links they display for the products or places they are reviewing.
Are the links standard in appearance or normal looking like these links:
RSH Web Services Amazon.com Ebay.com
Hover your mouse over the above links, look in the bottom right corner of your Browser, what do you see? Links going directly to their website, like these?
https://rshweb.com https://www.amazon.com https://www.ebay.com
Now hover your mouse over this link
https://weebly.com
Do you see a link like this:
https://shareasale.com/r.cfm?b=999&u=792&m=377&afftrack=zd-c30cd-&urllink=www.weebly.com
This is a good example of an affiliate link
Other affiliate links might look like these:
https://target.georiot.com/Proxy.ashx?tsid=457&GR_URL=www.amazon.com%2Fs%Nord%26tag%3Dhawk-future-20%26ascsubtag
https://www.t3.com/us/reviews/samsung-galaxy-s10-review
https://techradar.whistleout.com/Transact?pai=3&si=5&gi=270&pi=74&ct=0&ci=46&ph=452&ai=1&ppt=Instalments
https://www.pcmag.com/otc/01?url=https%3Awww.amazon.com%2FSM-G9%2FB0=roundup-page&buy-button&p=2&el=%pcmag.com
https://www.lg.com/us/cell-phones/lg-lmv600amttcb-att-v60-thinq-5g
These review sites focus only on reviewing products with the highest affiliate commissions on their website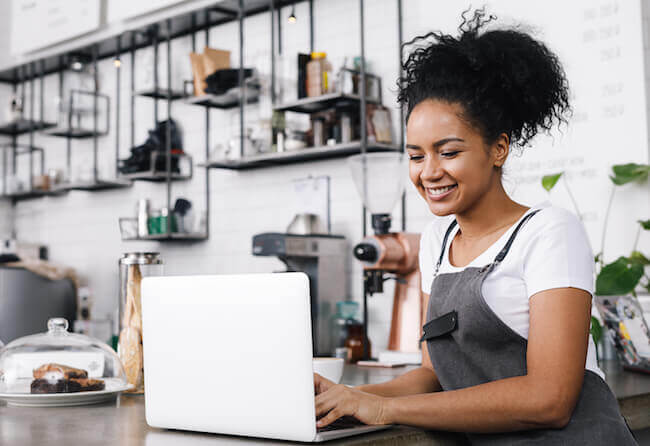 Other Affiliate sites
888sport.com offer some of the highest affiliate commissions in the sports betting and gambling niche
Samsung and Motorola.com are leading in the tech niche
GoDaddy with 30% commission, Wix with $100 per sign up and Bluehost $65 per referral are some of the biggest in the Hosting industry.
Every review has a certain degree of bias, but some review websites are notorious for fake reviews. It is quite imperative to identify such misleading review sites and stay away from them.
Also keep in mind that some bad reviews can be a ploy used by companies to downgrade their competitors' products.
The best way is to consider reports from legit, unbiased sites only. Look for legitimate websites where users are allowed to post reviews only after they have bought and used the product.
It isn't easy to trust online reviews, as freelancers and bloggers are now paid to write reviews.
Trustpilot
Even Trustpilot cannot be trusted.
RSH Web had well over 150 positive reviews. But when we would not sign up and pay a monthly fee. All our reviews but 3 disappeared.
We have listed a few other websites talking about Trustpilot.
Complaints Against Trustpilot - Listing Class Action Lawsuits. Complaints and Unethical practices. Also including Better Business Bureau Complaints
Can Trustpilot.com be trusted? Or is it just a scam?
Unethical Practices: The consensus is that Trustpilot cannot be trusted. They manipulate reviews in favor of clients on their paid plans.
Trustpilot not to be trusted so much - MoneySavingExpert
Can 'TrustPilot.com' Be Trusted? - True Reviews
Is Trustpilot Reliable? I Wouldn't Count On It
BBC One Watchdog - Trustpilot
Are Trustpilot reviews trustable? - Quora
I am going to go with, no Trustpilot reviews are not trustable
Trustpilot Reviews & Learn About Trustpilot Pricing
If Trustpilot cannot be trusted to show true reviews then they should not be hosting such a service
Fighting Back Against Fake Reviews
Amazon, The Federal Trade Commission, Yelp and even the New York Attorney General to name just a few are suing fake review sites
ABC News: Amazon Sues Over Fake Reviews
Amazon suing more than 1,000 allegedly fake reviewers, that offer their services on the online marketplace - (Fiverr.com). For posting ads that promise a five-star review
FTC Brings First Case Challenging Fake Paid Reviews
When a company buys fake reviews to inflate its Amazon ratings, it hurts both shoppers and companies that play by the rules. What the FTC Did to Protect Consumers According to the FTC's complaint

Writing Fake Reviews On Yelp? You Might Get Sued
It is also important to note that this is not the first time Yelp has tried to sue someone over fake reviews. This is Yelps second complaint it filed against a business related to deceptive reviews
Fake Reviewers Get Zero Stars From New York Attorney General
All Tech Considered Nineteen companies agreed to pay more than $350,000 in penalties to settle accusations that they wrote or bought fake reviews
Other Website Reporting on Fake Review Websites
CNBC.com
Online shopping scams. How to identify fake sites
NBC News
Fake Online Reviews: Here Are Some Tips for Detecting Them
The Washington Post
How to spot fake reviews on travel sites
travelandleisure.com
Tripadvisor Received 1 Million Fake Reviews Last Year - Here's How to Spot Real Ones
Forbes.com
This Is Why You Should Not Trust Online Reviews
WikiHow.com
How to Spot a Fake Review Website: 11 Steps with Pictures
How-To Geek
How to Spot Fake Reviews on Amazon, Yelp, and Other Sites
Traveller.com.au
How to spot fake reviews on travel websites
ReviewTrackers.com
How to Spot and Manage Fake Reviews
GeekFlare.com
Complete Guide To Identify Fake Reviews On Amazon
HowToGeek.com
How Fake Reviews Are Manipulating You Online
NBC News
Can you trust online reviews? Here's how to find the fakes
The Next Web
How to spot fake reviews
SiteSell.com
Fake Reviews: What is a Fake Review, and Why Should You Care?
This has become a real problem for all of us
Help spread the word about these Fake Review Affiliate Websites
Thank you
We welcome your comments, questions, corrections and additional information relating to this article. Please be aware that off-topic comments will be deleted.
If you need specific help with your account, feel free to
contact us
anytime
Thank you
COMMENTS