Cryptocurrency
Deciding which is the best trading platform requires serious consideration. You should look at the reputation of the exchange company. Legal operation in your state, region or country. The site's security infrastructure for exchanges. Insurance funds in cases of unexpected circumstances. Fees and the available selection of digital currencies. Is it a secure and transparent trading environment
What Is Cryptocurrency?
Cryptocurrency (or crypto) is a form of digital cash that enables individuals to transmit value in a digital setting. By definition, "cryptocurrency" is a digital or virtual currency that is secured by cryptography, which makes it almost impossible to counterfeit or double-spend. Almost all Cryptocurrencies that currently exist on the market are based on blockchain technology which help it to achieve decentralization, transparency, and immutability
One of the best aspects of Cryptocurrency or Bitcoin trading is that it offers a chance for anyone to engage in opportunities for building wealth without the usual limits of traditional financial institutions. You can actually start investing with a meager amount to grow your digital assets. According to a study, There are 7.1 million active bitcoin users. Over 42 million bitcoin wallets had been set up globally from 2016-2020. An estimated 8 percent of Americans hold bitcoin
Bitcoin has some of the best Cryptocurrency Trading software platforms available. It is used more than any other cryptocurrency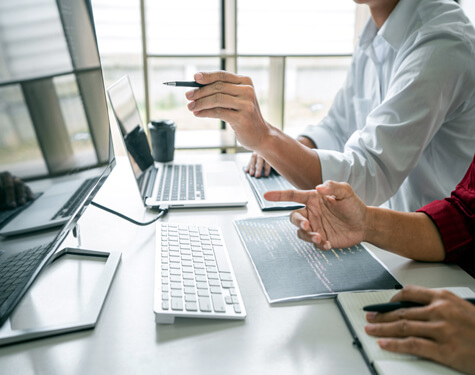 Which Bitcoin trading software is best?
The top 10 platforms that we feel are the best for cryptocurrency trading are discussed in this article
Headquarter in San Franciscoc and claims to be the world's largest bitcoin broker. One of the most popular bitcoin trading software platforms. Since its release in 2012, it has over 13.3 million users and has served in more than 190 countries worldwide. It has also successfully traded more than $150 billion. It is famous for the high level of Security it offers, such as multi-factor authentication. No fees for withdrawal of money for digital assets. Supports online and wallet services. Multiple payment options. For security, only 2% of its transactions are online, the remaining 98% is off line. Also supports other forms of currencies like Bitcoin Cash. This company only charges 1.49% percent of the taking fee from the bank/coinbase wallet
Among the top cryptocurrency exchange platforms and is registered in Seychelles. It allows trading of digital currencies using secure technology. Over 60 cryptocurrencies or digital assets listed. Over 100 spot trading pairs. Over 25 margin trading pairs and allows the purchase of Bitcoin with credit and debit cards through the Poloniex wallet. Margin lending and borrowing, which allows borrowers to trade on borrowed funds and lets lenders earn interest. Poloniex has a tiered trading fee structure. Based on the average 30-day trading volume. For the lowest tier, maker fees are about 0.15% while taker fees are about 0.25%
Is recognized to be among the oldest and highly respected Bitcoin exchanges in the world. It's reputation for offering a high level of security and deep liquidity. More than 4 million users. Also supports Canada, Japan, and most European countries. This company has different tiers of Security for retaining the user's privacy. Allows for leveraged trading. This is a big plus point because it will enable you to make way more money than usual when the prices rise. Overall low fees as compared to other companies. Support for fiat currency. Support for other currencies like Bitcoin Cash, ZCash, Dash, Melon, etc. A tiered fee schedule that is based on the 30-day trading volume of users. The highest rates are 0.16% for maker fees and 0.26% for taker fees. These fees are charged on a per-trade basis and discount tiers are assessed after every trade
Is also among the most popular crypto exchange platforms. Launched in 2017. This Hong Kong based exchange has over 5 million registered users from more than 200 countries and regions. Its institutional investors include IDG Capital and Matrix Partners. Supports a wide range of cryptocurrencies with over 200 listed digital assets and 33 fiat currencies. Offers accessible trading through mobile apps. Supports multiple trading order types to cater to different risk appetites. Offers spot trading and margin trading. Trading fee for members of the lowest tier is 0.1%. This can go as low as 0.013% for maker fees and 0.04% for taker fees as soon as the user reaches the highest membership level
Headquartered in Seattle, claims as one of the best bitcoin trading software platforms. Maintains a record of never losing any customer funds. It also offers its services worldwide, except for some countries. Bittrex has a decently fair trade volume. Because of all these facts, it is considered a very safe and reliable platform for bitcoin trade. Never been hacked, nor has it ever faced any security breach. Highly secure yet straightforward verification process. Bittrex uses Jumio, which has more than 100 million people verified from over 200 countries. Bittrex charges 0.25% on trades, but the best part is that it is flat, for all amounts
Headquarters in New York, USA. It became the first licensed Ether exchange company in 2015. After that, it operated on to enhance the first licensed Zcash company in 2018. Also serves in countries like the UK, South Korea, Canada, Hong Kong, etc. Digital assets of this company are secured by using Amazon Web Services. Gemini is very popular among high-volume and severe investors. It is known for having on and off-ramp for cryptocurrency exchanges. To buy and sell, they use fiat currency. Low taker fees and a very technical but easy UI. Registration is free of cost, and it has one of the biggest bitcoin wallets. Supports other forms of digital currencies like Bitcoin Cash, Zcash, etc
Headquarters in London, United Kingdom. Among the first platforms to make fiat to cryptocurrency trade available. It is currently one of the most popular bitcoin exchanges in the world. Considered highly trustworthy because of its high Security. CEX.IO also offers its services in the USA. It is deemed highly reliable because it provides a level 2 DSS certificate. A beneficial customer service. Easy to navigate, user-friendly interface. It is also a registered company in the USA with FinCEN as a money service business. Also supports Ripple, Bitcoin Cash, Tron, etc. It has a 0.25% fee
A Milwaukee based crypto exchange and wallet management platform. Automatic portfolio tracking that allows users to keep track of assets 24/7 without manual edits. Trading in connected exchanges using the Coinigy app. High definition charting with 75 technical indicators. Support for more than 45 exchanges. Has a multi-tiered server architecture. Offers SMS and email price alerts. Starter account is free. Pro Trader account $18.66 per month for an annual payment. API Developer Pro account is $99.99 per month
An advanced list of tracking the interested sellers and buyers for a particular financial instrument. Eight variations in order typeset for all scenarios set this platform apart from most trading platforms. Supports almost all the cryptocurrencies. Bitcoin, Ethereum, Monero, Dash, EOS, Litecoin, Ripple, Tether, NEO, and all the types of your digital asset. Leverages your trading to get the best possible rate at that specific time. Through their peer to peer trading platform, you can scale your portfolio and attract the traders for your digital assets. Offer five other order types along with the three most basics, which are limit order, market order, and stop order
Another great crypto trading platform, especially if you don't want to disclose your identity over the Internet. You can exchange your digital asset using just an email, no ID needed. The advanced platform has also enhanced the experience for the investors and traders. Affirms clients from all over the world, which makes it universal. The ability to convert both Bitcoin and Altcoin. Can also work as a widget. You can use it on other applications for enabling users to convert their cryptocurrency. Users get full freedom if they want to initiate trading because there is no minimum or maximum limit. Mobile Website along with android and iOS applications permit users to track their transactions on the go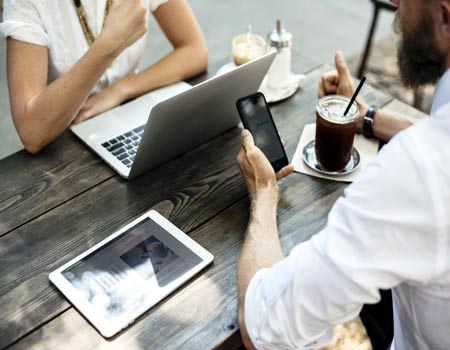 Benefits of using Bitcoin
•Digital and Decentralized
•Faster, cheaper, more secure and immutable
•Cash is controlled by banks while bitcoin has owners
•Ease of online shopping
•Less volatile than cash
•Duplication is impossible, unlike cash
•Transnational digital currency
•No boundaries
•No exchange values
•No third party interventions
•Allows seamless transactions across nations
Bitcoin value keeps increasing. It is one of the best digital currencies you could invest in
As of September 2021, one bitcoin equals to USD $49573.65
Mining a Bitcoin is not that hard. Bitcoins are considered a safe alternative to regular currency. It is highly trusted as it has been in the market for a long time. But as with all things, investing with Bitcoins should be done carefully
We welcome your comments, questions, corrections and additional information relating to this article. Please be aware that off-topic comments will be deleted.
If you need specific help with your account, feel free to
contact us
anytime
Thank you
COMMENTS