Top 12 Security Apps for Mobile Phones
Do you know what to do if you completely lost your mobile phone, or worse case had it stolen? Do you know how to get it back. What about your personal data that is in and linked to your phone?
What can be done if your phone was lost or stolen?
Start by installing some type of security apps for your device. With all of the different apps available and most for free, there is no excuse for not protecting your phone. And it is sometimes worth paying a small fee for the better apps for the security you need
Listing some of the better apps for your Mobile Device. When it comes to security tools everyone has different criteria. We kept this in mind as we did our review and noticed a few features that made these apps stand out
F-Secure Mobile Security
Using an Android, Symbian, or a Windows mobile device? F-Secure Mobile Security" is a good choice. It offers basic protection against viruses and malware, parental controls, safe browsing, identity protection, location tracking, and call-SMS blocking. Protect the data in your phone if it is lost or stolen and this app will help you locate your device and let you wipe out the data contained and lock it remotely
Norton Mobile Security Lite
Norton is a big well known anti-virus provider. Norton Mobile is only available for Androids. It protects against unauthorized access, viruses, malware, phishing, and theft. If your phone is stolen, you will be able to locate it, wipe the data within, and lock it remotely. Even when browsing the Web, you are being protected with its privacy guard. If your device is compromised, it will detect and delete the threat. All apps are scanned to make sure they are not malicious. Calls and SMS messages can also be blocked. Norton Mobile Security Lite is free for Android Devices. Norton Mobile Utilities and Task Killer, Snap QR Code Reader, and Anti-Theft plug-ins all for free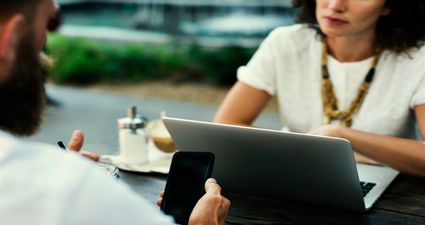 Trend Micro Mobile
A very similar "Android Only" mobile security app you might like is by Trend Micro. It offers all of the same features as Norton Mobile and comes with a 30-day free trial. Protects you against malicious apps, ransomware, dangerous websites, unsafe Wi-Fi networks, unwanted access to your device, and more. Optimize your mobile phone to keep it running at peak performance
NordVPN
NordVPN offers intuitive and easy to use apps for the Android and iOS operating systems. Both applications are designed to provide the best mobile VPN experience. iOS uses the IKEv2/IPsec security protocol, which provides military-grade encryption, high-performance speed, and stability. Android uses OpenVPN security protocol, as it offers reliable, fast and secure VPN experience at all times. Nord mobile VPN service is based on cutting edge security protocols that offer strong VPN encryption between your mobile device and the remote server you have connected to
AVG - Antivirus for Android
AVG for Android. Once installed, it runs silently to protect you from the latest viruses, malware, spyware, unsafe apps and settings, unwanted callers, and other nasty threats., It also helps the performance of your device by identifying applications that may be slowing it down. AVG for Android is also free
BullGuard Mobile Security 10
With BullGuard you have an online account that you can remotely access your devices, with a Mobile Security Manager that works with your device's GPS. If you lose your device, you can lock it remotely and completey wipe it. A Parental Control module so you can keep your kids protected without having direct access to the phone. Anti-virus and anti-spyware, firewall, spam filter, backup/restore feature for contacts, and SIM card protection. Available for Android, Symbian OS, Windows Mobile, and BlackBerry
Lookout Mobile Security
Lookout is a free app that protects your iOS or Android device from mobile threats such as unsecured Wi-Fi networks, malicious apps, fraudulent links, etc. Schedule automatic backups and use it to restore your device in case of a crash or data loss. Lookout can locate your device on Google Maps even when the GPS is off. It will also activate a loud alarm even if your phone is on silent. Need more features like remote locking, safe browsing, phishing protection, privacy scans and app reports? Upgrade to Lookout Premium
iHound Phone and Family Tracking
iHound is great for families and includes many different tracking tools. It is also a great tool for protecting your device. iHound can use your phone's GPS to track your device and report its location. It includes an alarm that can be set off via a push notification and heard even when the device is silent. On an Android devices you can remotely wipe your data and lock your device. Also can protect you with the unique geofencing feature that automatically checks you in on Facebook or Twitter when you arrive at your destination. iHound is currently free in the iPhone App Store and includes 3 months of service
McAfee Mobile Security
McAfee Also has an excellent mobile security application for iOS, Android, BlackBerry, Symbian OS, Windows phone, and Java. Having all of the same features as the rest: remote wiping and locking; backup and restoring of data; and location and SIM tracking. But not only can you backup your contacts you can also backup photos and videos. The tracking feature not only tracks your current location, but can show several locations on a map. This feature can work even if your GPS is off
Kaspersky Mobile Security
Kaspersky Mobile offers several different features, but has the most features for Symbian and Windows mobile devices. These features include: anti-theft, anti-virus, anti-spam, privacy protection, data encryption, parental controls, and firewall protection. The phone tracking feature shows your device on Google Maps and provides coordinates. One of the best features its ability to wipe your device clean even if the SIM card has been replaced. The Private mode feature is also useful because you can completely hide incoming calls and SMS messages manually, automatically, or remotely. So if your device is stolen or someone is trying to hack into your phone they will not be able to access your data
Avast Mobile Security
Avast Mobile Android only application with many fee features. When compared to the other free and paid mobile security options, Avast delivers the same features and more. Real-time protection, customizable updates, privacy reports, a Web shield, call and SMS message filtering, firewall. application manager. You can locate your device and wipe or lock it remotely, set off an alarm, and even receive a notification if your SIM card is changed. The App Disguiser is a unique feature that lets you choose custom names for your apps so that if your device is stolen, it will be harder for thieves to find the apps containing your personal data. Another feature is "Stealth Mode". Once the anti-theft feature has been enabled on your device, the Avast! app icon will be hidden so that the thief can't detect it; they will never even know that they are being tracked
Webroot SecureWeb
Webroot SecureWeb Is available for iOS and Android and mainly for securing your Web browsing. On the iOS app you can browse using the integrated and secure tabbed browser and safe search feature, which identifies phishing and malicious websites. There are no anti-theft features included, unlike the Android version. For Android there is both a free and Pro version. In the free version you get secure browsing along with an anti-virus, location tracking, alarm, call and SMS message blocking, and remote locking. The PRO version has all of the above plus SIM card locking, remote wiping, and app scanning
When it comes to Security
It is always better to be safe than sorry
Stacey M
Thank you for writing here for us
---
Betsy Q
Your article is very unique, Thank you for shared this article and keep it up
---
Tweet Share Pin Tumble Email