SEO Business Marketing Strategy
In the modern Internet age we live in. SEO plays a pivotal role in helping any small business stay on top of the market. It is about making sure your Website and your business are found by prospective customers and clients. How well your site ranks with the major Search Engines is also a reflection on the quality of your business. If not done right, it can kill lead generation. And possibly reverse all the hard work you have done to cultivate your brand.
Key Factors of SEO
For many business owners, SEO can seem like a daunting task. And working with a marketing agency can be out of reach for the average small business owner. Even if you are not familiar with SEO ranking factors. There are some SEO fixes you can do yourself. We have listed some general SEO tips to help get you on the right track for better ranking with the Search Engines.
Content is King
You should always create content to appeal to a human readership first and foremost. Never be in a hurry and never sacrifice the readability of your content. Not only will sales be lost, but most Search Engines can distinguish between good and bad content. Their number one ranking factor is content. The word count of your content may not matter that much. But this depends on what type of website you have. Information pages such as our Blogs at RSH Web Services should be between 1000 - 3000 words. Or even more if you want to have a better chance with ranking. Search engines and of course users find such content like this more trustworthy. Optimizing your content with word count, paragraph structure, keyword placement, and readability. This will play a huge role in your SEO marketing. Pay attention to this ranking factor first and foremost.
Security
It seems users are increasingly paranoid when it comes to their Internet security. With so many reports about hacking, scams, and phishing incidents occurring on a regular basis. Users to your website should feel absolutely safe. If you have not yet, you should start immediately by using SSL certificates for your Website. With most hosting companies today, SSL certificates are free. Make sure it is up-to-date and that there are no error messages or warnings. Google has stated: We would like to announce that we are adjusting our indexing system to look for more HTTPS pages. HTTPS Websites and pages will receive an SEO boost and be the default result for Searchers.
Website Load Speed
Website load speed is a very important ranking factor. Google knows to give your users the best experience with your site. They do not want to wait for a slow site load. Slow loading images scripts and content is a complete turn-off. The speed at which your pages load is also a major ranking factor with Google and Bing.
You can check your website load speeds at the following URLs.
• Google Developers Tools - Speed Checker
• GT Metrix - Rated as one of the most popularity
• Pingdom - Website Speed Test
• WebPageTest - Website Performance and Optimization Test.
Let us look at a few other factors that effect ranking.
Title Tag and Meta Description
Title tags and meta descriptions are also an important element of your website ranking. These tags should include keywords relevant to the web page they describe. This helps Search Engines understand what the page is about and index your web pages accordingly for relevant keywords or keyword phrases.
The Title tag is probably 4th in ranking importance. Make sure the tag has keywords in it, and not necessarily your company name.
And please never leave the default name of: Home Page. This helps no one and will hurt your SEO ranking.
Your Meta Description is where to could have your company name or just a good description. It should be written to explain what the reader will find on the page, but also in a way that entices searchers to click. It is rumored that Google no longer uses the meta description as a ranking factor.
Mobile Friendly
Everyone who is on the Internet should already know your website has to be mobile friendly. This is a standard in SEO ranking, and if you have yet to apply it you are missing out.
This is so important today that Google and Bing have their own testing sites.
Google Mobile Friendly Test
Bing Mobile Friendliness Test Tool.
See our page on The Importance Of Responsive Websites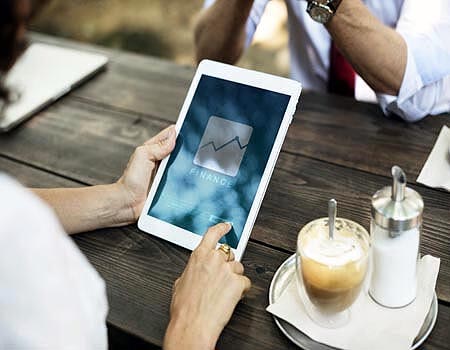 Social Media
There is no escaping the need for a strong Social Media Marketing when you are trying to create an SEO campaign that actually works. Integrating share buttons or links. Top 4 Reasons Social Media Marketing Matters. Pages that list your Social Media accounts and more will give your site more appeal and trustworthiness to your visitors. Social Media Marketing SSM has become a powerful tool for any website owner or business. Most consumers look for businesses that have a social media website.
Backlinks
We have listed this last because Backlinks have always been one of the most important aspects of an SEO strategy. So why are Backlinks good for your ranking. When other sites start linking back to your website. This shows that you are providing valuable and relevant content for your users. It also shows that you are an authority in your niche market. And that you are helping to solve problems. There are many ways to approach a good link building campaign. Some of the best practice is to publish consistent and qualitative content that people appreciate and are likely to share. Building quality backlinks can be very time-consuming. Be wary of cheap or spammy backlinks. This will hurt your ranking.
Google's PageRank algorithm takes into consideration the sources and the number of backlinks. Then using these numbers estimates the importance of that web page.
Backlinks also have their quality rankings. If a High Authority Website links to your posts. The backlinks will hold a higher value than those that come from lower authority sites. There are three types of back linking signals. Link Authority. Number of Backlinks. Diversity of Backlinks.
Backlinks, at their most basic function, let search engines know what resources are trustworthy and useful. If your web page has a lot of links from other websites, it generally means that they think your web pages are a helpful and credible resource they want to share with their readers.
See our SEO Website Tune Up, where we have listed 17 Points of interest.
We welcome your comments, questions, corrections and additional information relating to this article. Please be aware that off-topic comments will be deleted.
If you need specific help with your account, feel free to
contact us
anytime
Thank you
Tweet Share Pin Email.