Starting any business website can be difficult. From technical to administrative concerns, there is so much to do that it is overwhelming at times
Even when you think your finished. There is always the question of what's next?
How you can achieve good success in our modern digital landscape we call the Internet. There is so much competition that it seems gaining a profitable position is close to impossible
While things might look hopeless from the outset. You can use several basic strategies to increase the number of customers. Gain more traffic and ultimately more sales for your website
This article will outline the eight marketing strategies you can apply to improve your eCommerce processes. You can use all or apply one method at a time
Ecommerce Marketing Strategies
Let us start with essential marketing strategies you can apply in your eCommerce store. They will form the foundation of your eCommerce processes, and while they do take time to yield results, your operations can benefit from them in the long-run
1) Optimize Your Store For SEO
Though there are plenty of buzzwords going around the digital sphere, none of them can stand up to the majesty of Search Engine Optimization (SEO)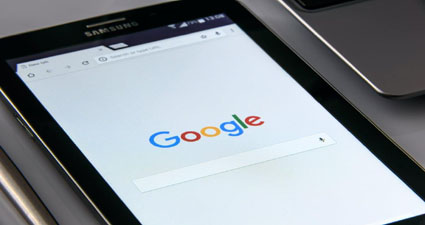 An essential part of marketing, you should emphasize SEO for eCommerce. This means that all your product pages, posts, and keywords are optimized according to keywords related to your niche
While we are on the subject of keyword research, we would like to point out that while there are paid tools like Ahrefs (All-in-one SEO toolset), there are also free keyword research tools like Ubersuggest as well
Last your eCommerce platform must be tailored to facilitate SEO processes
2) Utilize Product Page Reviews
A second essential step of creating a successful eCommerce store is to include reviews. The main goal of this is that it builds trust and authority for whatever you're selling. If you're selling a quality assured product but have not included the option of reviews, then you're seriously missing out
Studies show that 88% of buyers follow reviews before they make a purchase. This is why you can not afford to add reviews to your store
If you're using WooCommerce, then there are plenty of review plugins that you can use to integrate a granular review functionality on your store. Just be wary of "Fake Review Websites", they can negatively impact your sites reputation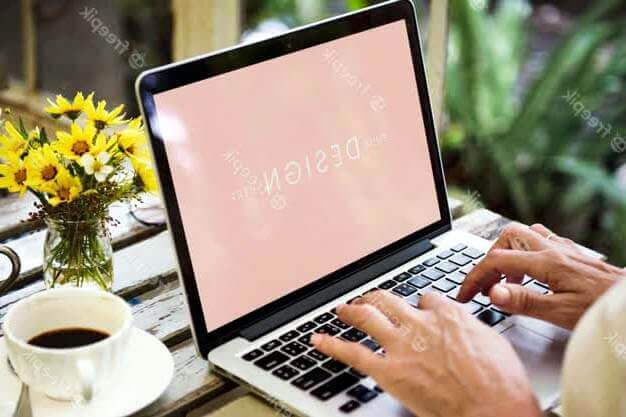 3) Utilize Content Marketing
Ecommerce can benefit significantly from "Content Marketing". Blogging, infographics, video content, and images are an excellent way to capture the consumers' attention and entice them to purchase
Perhaps the best part about content marketing is that it's free of charge if you choose to create content yourself. Again, whatever content you display to users makes sure that it's optimized for more exposure for search engines
You might be asking what kind of topics should you write about? Well, you can write just about anything while staying within your niche. Do not limit yourself to the "Product Catalog" best practices. But also focus on trends, tips, white papers, tutorials, and more
White papers are great examples of marketing collateral that exhibit your authority over a chosen market. They can be long form content intended to educate the target audience, that delve deeper into industry trends, issues, and policies and explain its causes, implications, and benefits
Lastly always focus on long-tail and question-based keywords. It can prove very beneficial since these types of keywords are what users search for more often than not
4) Guest Post
An integral part of marketing your eCommerce store is guest posting. It's a win-win situation in which you write guest articles for a website and, in return, get a link back to your website
Ideally, you should guest post on websites relevant to your business's niche and those with whom you want to maintain a good relationship
5) Market Products on Social Media
If you are considering starting up your eCommerce business, chances are you've thought about using social media for marketing purposes
It is a powerful tool that lets you display your products and services to a wide-range of people from all across the globe. With the help of sharing, likes, and comments, you can utilize the social media algorithm to aid your business
The question is, which social media platform should you select for your business? This it depends on the kind of business you have. You should ideally have at least a Instagram, Facebook, and Twitter account
With today's market you can even sell products through social media. Because of this, you should focus on improving your customer ecommerce experience on social media to avoid the risk of low reviews and abandoned carts
6) The Importance of Influencer Marketing
The thought-leaders of the industry can be used as an important marketing tool for your eCommerce business. Now, you would have to invest in those influencers to get the right returns
To utilize this strategy to your advantage, you need to reach out to key influencers within your niche. Ideally, it would help if you focused on connecting with Micro-influencers instead of influencers with billions of likes
The trade-off for promoting your products and services can be anything from getting some free products to giving them promotional payments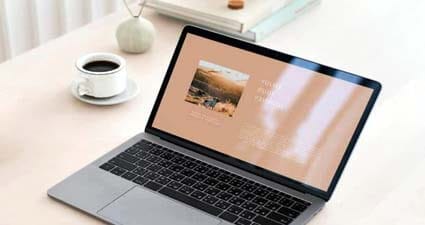 7) Start Email Marketing
One of the oldest yet most effective methods of gaining more customers for your eCommerce business is email marketing
As a marketing tool, it's highly effective in its application. Through good copywriting, clear and visually appealing design, you can gain more readership for your content and more sales for your business
For email marketing, the first thing you would need is an emailing list. There are plenty of methods you can collect emails, a primary way being content marketing. Once you have built a good enough emailing list, you can reach out to your customers with discount offers, product announcements, and more
Contrary to popular opinion, email marketing has always been a significant marketing source for all types of businesses. If you're serious about marketing your eCommerce store, then you need to use eCommerce
The key to creating the right email is personalization. Make sure that the emails you send out are optimized for the user to the best possible degree. The more you personalize, the more valued users feel
Include personalization in your emails where possible. Add user names to the email subject line, or send automatically customized recommendations based on past purchases with segmented email lists
Hopefully, when you've considered and applied all of what we've discussed in this article, you will see a significant increase in your sales
8) Create a Shoppable Instagram
In the preceding section, we talked about the importance of social media marketing. Let's elaborate on that point by showcasing the importance of using Instagram as an extension of your business
You can create shoppable posts on Instagram and then connect them with your website. If the product is appealing, people are more likely to click on it and purchase it from your store. Regardless of whether you're just starting or have an established business, you shouldn't miss out on this critical marketing channel
Conclusion:
In this post, we discussed the essential eCommerce marketing strategies. While there are more complex strategies like Google, Facebook, and Instagram Ads which you can use if you have the budget, we feel that these strategies will put you well in place towards going to the more advanced tactics
We welcome your comments, questions, corrections and additional information relating to this article. Please be aware that off-topic comments will be deleted.
Or if you need specific help with your account, feel free to
contact us
anytime
Thank you
Tweet Share Pin Tumble Blog It