Have you ever tried to visited a Website to be shocked by a warning that reads:
◦ The Website Ahead Contains Malware
◦ Danger: Malware Ahead
◦ Suspected Malware Site
◦ This website has been reported as unsafe
This is what happens when Google and other search engines blacklist a website
More than 1000 websites are being blacklisted by the major Search Engines every day
What is Blacklisting?
Blacklisting means your website is removed from the search engine(s) index. Which means that even if someone searches for your website, it won't show up in the search results. Warnings may also be displayed on the search results page for your website warning of the threat their machines or devices may have to suffer interaction with your website. Website blacklisting is for the protection of browsers from malicious scripts and content. This is can be devastating for small businesses which rely on their websites for their main source of income
You can check your website at:
Google Safe Browsing – Google Transparency Report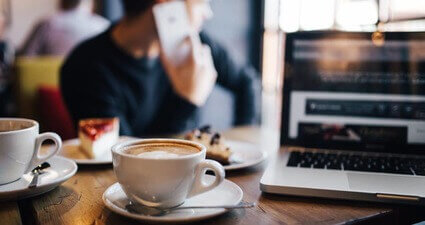 What if you are Blacklisted?
You will need to get your website back up and running and re-indexed as soon as possible. First remove all malware from your website and databases. This can be done by using a website malware scanner. The automated scanner will find and remove any malicious content on your website
Below are a few of the more popular programs
VirusTotal Tests are done against more than 60 trusted threat database
Sucuri SiteCheck Scanner will check for blacklisting status and malware incursions
Sucuri WordPress security plugin
Quttera Free malware scanning against your WordPress, Joomla, Drupal, Bulletin, SharePoint website
Astra Security Offers both a free and paid malware scanner
MalCare A premium WordPress all in one security solution to scan, protect, and cleanup from malware and other security vulnerability
pcRisk.com A free online tool that can be used to scan any website
HackerCombat.com Free online tool where you can scan your website for any malware
WebInspector.com Find malware and other security issues
Cobweb-Security.com Scan your website for malware and vulnerability for free
Get a free one time online virus scan, or a free 30 day trial with unlimited scans
FixHackedWebsite.com Scan any malware, hidden codes, iframes, vulnerabilities etc
Also see Malware Types, Protection, Prevention, Removal, and Detection
Here are some of the ways you can put into practice to ensure your websites are safe from getting blacklisted. Keen observation will help in the prosperity of your business
Visit your Site Often
This should be a normal part of your daily or every other day event for website owners to always visit their own website(s). Carry out a detailed survey and to note anything strange with your website. You also could do a quick Speed Check to confirm the speed of your website. If your speed has changed then something is definitely wrong
External Links
Properly evaluate your external links. Any links being used on your website for advertising, affiliate marketing, or linking to another websites should be properly vetted. If Google notices that your links lead to any Spam or malicious sites it will probably blacklist you, even if you do not host any malicious content yourself
Security and Firewalls
37,000 websites are hacked every day. Odds are in your favor? Well - you decide. Website security is at a all time high. And for good reason. Google is also pushing it hard, strongly recommending every website switch to HTTPS. In fact, Google is pushing it so hard that not being secure can result in decreased search rankings and your site being flagged in web browsers as not secure. If you have already switched to HTTPS - Great. If not you need to do that now. All websites should be using some type of firewall. Generally speaking a firewall creates a set of rules designed to protect your website. This includes:
◦ Blocking unwanted web traffic from accessing your site
◦ Protecting against hacks, brute force attacks, DDoS attacks, cross-site scripting, SQL injection, and zero-day exploits
All RSH Web Hosting sites are protected with ConfigServer Security and Firewall
Change the Admin login URL
WordPress Owners this especially applies to you
It is dangerous for website owners to keep the default Admin login URL or address. This is especially true with WordPress. Every hacker knows that 90% of WordPress installs are at:
https://Your_Website.com/wp/
With you using default login, hackers can easily get authorized access to your website. If the URL of the default Admin login link is changed this will add another security layer
Conclusion
Breaching the Google website rules can lead to the blacklist of your online website and business. Do not blame Google for taking such actions. It is only giving its best to offer maximum protection to the Internet. As web owner it will be up to you to apply cyber security strategies for protecting your website from malware and other malicious content
---
Comments, questions or leave a reply
Contact Us
Tweet Share Pin Tumble Email