Why You Should Make The Switch to HTTPS
With the newest version of the Google Chrome browsers, websites that haven't made the switch to HTTPS or SSL will be labeled as "Not Secure". This makes it one of the most important task that any website should do.
Security
It is critical today to be running SSL or HTTPS on your website.
For Ecommerce websites, you need an SSL certificate if you are processing sensitive credit card data.
SSL builds trust and credibility with your visitors. According to a European survey from GlobalSign, 85% of Online Shoppers Avoid Unsecured Websites.
When sites are loaded over a non-secure HTTP website, it is possible a hacker can view or even change page content in transit, or redirect you to a different website. HTTPS helps protect against these man-in-the-middle attacks.
With the performance benefits you now get from HTTP/2, there has never been a better time to thinking about moving your site to HTTPS. Not to mention the additional security and SEO advantages.
With GDPR General Data Protection Regulation currently in place. Online security and knowledge transparency have currently been placed into more focus than ever before. And necessary updates from technical giants like Windows, Unix, cPanel, and WordPress aim to make sure that users will benefit.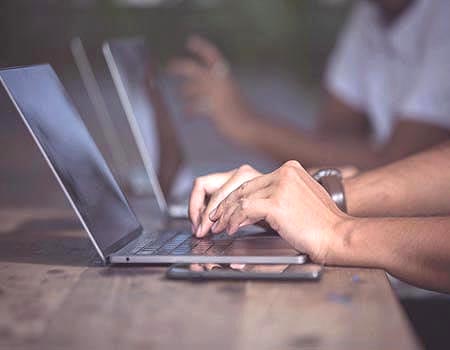 HTTPS on Microsoft Edge
Microsoft Edge now can automatically switch users to a secure HTTPS connection when visiting websites over HTTP after enabling Automatic HTTPS. Microsoft Quoted:. The list of HTTPS-capable websites is based on Microsoft's analysis of the web, and helps enable a more secure connection to hundreds of thousands of domains.
HTTPS on Firefox
HTTPS Only Mode in Firefox. Starting in Firefox version 83, you can change your preferences to HTTPS-Only Mode. This security enhancing mode forces all connections to websites to use HTTPS. Some sites support both HTTP and HTTPS. Enabling this mode provides a guarantee that all of your connections to websites are HTTPS and hence secure.
HTTPS on Chrome
With the shift to HTTPS, it has been seen that there is potential to have safer browsing, that helps keep traffic increasing. Google Chrome additionally permits users to be ready to switch to HTTPS abundant easier through the utilization of Google Lighthouse. By using Lighthouse, users would be able to search for components that require to be optimized. Beside searching for resources, this permits you to audit your website and appearance for steps which will also improve their quality.
This has been one of the most important year for Google, as they have been going non-stop in optimizing their services and tools to provide the best experience for their users. With updates like Google Speed, AMP integration, and HTTPS optimization, Google SEO is truly having a big year, and it is best to make sure that you keep up with the trend.
HTTPS and WordPress
For WordPress websites. The biggest reason for HTTPS is your login page. If you are not running HTTPS, your username and password are sent in clear text over the Internet.
WordPress.org has a nice article on HTTPS for WordPress.
SSL Certificate Plugins for WordPress. Auto install SSL automatically, renews, installs SSL certificates on WordPress websites.
With millions of users surfing the web daily, the impact of HTTPS can not be understated. This is because it affects user security. Having an Internet site that is not secure show that users are likely to leave your site, rather than risk getting their data compromised.
Make sure you have made the switch as early as possible to ensure that security issues will not be encountered. Switching to HTTPS also gives websites a slight traffic boost, with Google preferring secure HTTPS websites to non-secure websites.
Scanning your Website
Scan your website for non-secure content. The developers at JitBit created a great little SSL Check tool which will scan your website and finds any non-secure content. Non-secure sites, images, scripts, and CSS files, can trigger a mixed content warning message in most browsers.
And with all our hosting accounts, SSL certs come pre-installed.
We welcome your comments, questions, corrections and additional information relating to this article. Please be aware that off-topic comments will be deleted.
If you need specific help with your account, feel free to
contact us
anytime
Thank you
---
COMMENTS
Charles B
Thank you, its was easy to switch to HTTPS
---
Bob H
Awesome keep up your blogs
---
Tweet Share Pin Email