6 Best US Cities for Digital Nomad Entrepreneurs
When you're a digital nomad entrepreneur, the world is your oyster. You can literally work from anywhere, so long as you have access to a laptop and an Internet connection. Of course, not all places are equal when it comes to livability, affordability, ease of doing business, and growth opportunities. RSH Web Services lists four major US cities below that rank high on all the factors mentioned above, making them excellent potential homes for digital nomads
Austin, Texas, is one of the 9 US states without a tax on income. While the tax burden is adjusted in other ways, as Investopedia can confirm, it's still a significant perk if you have a business there. Moreover, the city has a booming tech scene. Big companies like Google and Tesla have begun moving there in recent years, making it a haven for digital nomads. The economy is solid, and growth opportunities abound.
The city also ranks high when it comes to livability for young millennials. The weather is excellent, with almost year-round sunshine. There are many outdoor activities for nature lovers, including biking, hiking, and canoeing. The food is excellent, and the city has a thriving cultural scene. Finally, you can find affordable rentals in Austin – about $1,200 for a 1-bedroom apartment – in the city's downtown and the suburbs. The cost of living is higher than average.
Los Angeles has long been an economic powerhouse. It's home to numerous Fortune 500 companies across a range of industries, from manufacturing to tech. There's no shortage of networking, co-working, and work opportunities for digital nomads here. Finding freelance work is rather easy. You also have your pick of co-working spaces with world-class facilities, including high-speed Internet.
Besides work, Los Angeles ranks very high in terms of livability. There's always something to do in this city – events, music, festivals, and more. It's home to many creative people, (Hollywood, anyone?), and it's normal not to have a "standard" office job. Of course, the cost of living is rather high, and finding housing can be hard. You can expect to pay over $2,000 to rent an average apartment here. However, it gets balanced out by the strong economy (and related available opportunities).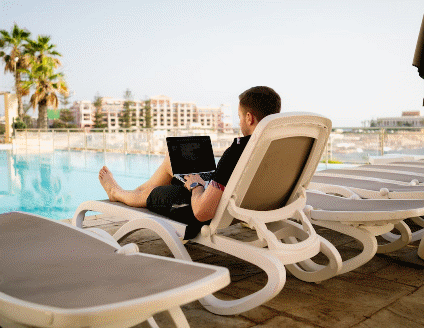 New York is one of the best places to be worldwide for work opportunities. Not only are opportunities plentiful, but they're also diverse – you could find work in health care, finance, tech, manufacturing, and even fashion. Brooklyn is close to New York, offers access to the same opportunities, and is significantly cheaper. Coworking places are plentiful here – but in Brooklyn, it's almost tradition to work out of coffee shops and restaurants. The WiFi is fast and, in many places, free.
The community is friendly, globalized, and welcoming. Brooklyn has better access to nature and offers better views than New York. Finding places to rent is easier. However, you should avoid moving here if you're a beginner nomad, as Brooklyn is still expensive (almost double the national average), and you need a sizeable income to survive. The average rent for an apartment in Brooklyn is over $3,000.
Charleston is known as the business, cultural, and recreational capital of the Appalachian Mountains. This is a small city but with all the advantages of a big one – it's home to prominent businesses, it's well-connected, and transport is excellent. Manufacturing and technology are quickly becoming big industries locally.
Charleston has a small-town feel and is a good place to raise a family. It's a college town, due to the presence of the University of Charleston, and there are many young people here. Nature here is beautiful. If you enjoy outdoor activities, you'll never run out of things to do. The cost of living is slightly cheaper than the national average, and housing is easy enough to come by.
Portland, Oregon is an ideal place for digital nomads looking to set up shop. The city is known for its vibrant nightlife, abundant green spaces and easy access to the outdoors. Additionally, rent prices are generally lower than major cities like San Francisco or New York and there are plenty of co-working spaces available to get work done. Portland has a thriving cultural scene with ample opportunities to meet like-minded people and collaborate with peers. And on top of all this, the coffee scene in Portland is second-to-none! All these factors make Portland a perfect destination for digital professionals from around the world.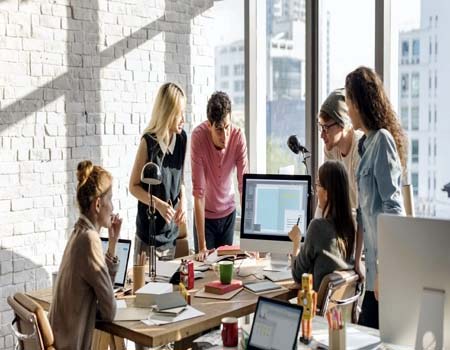 Orlando, Florida - A great destination for those who love the outdoors
Orlando, Florida is an ideal destination for digital nomads looking to set up shop. There are plenty of co-working spaces available, offering high-speed Wi-Fi and a chance to connect with other remote workers. Rent prices tend to be lower compared to other cities like San Francisco or New York, so you can stretch your budget further if that's important. Plus, there are lots of great outdoor activities such as kayaking, swimming and biking that can help you stay active during remote workdays. And of course, Orlando is home to a variety of world-famous amusement parks, providing the perfect way to unwind after a long day's work! All these factors make Orlando a great place for digital professionals from around the world.
Find affordable housing conveniently
You can quickly and conveniently search for affordable housing. Whether you're searching for houses, apartments, or condos, it's easy to find a place you'll love. online. You can find available rentals in any neighborhood and then filter by price, home type, and the number of bedrooms and bathrooms. Thanks to virtual tours available with many listings, you don't have to visit the property in question. As a digital nomad, you could scout out potential homes before traveling there.
Marketing yourself is essential to securing work
Good marketing will help you find work, no matter where you are. Having a solid website is essential – it allows people to get to know you and get a first-hand feel for your services (or products). You can team up with RSH Web Designing Services to create a beautiful, professional website that makes a solid first impression on visitors. Besides a website, you can explore other marketing avenues like blogs, email newsletters, and social media.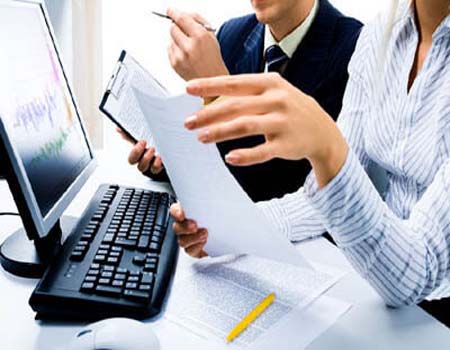 A classic, powerful marketing strategy is distributing business cards. Business cards leave a lasting impression. They're more visible than email and give potential customers and clients something tangible to remember you by. Designing a personalized business card is simple when you use a pre-made template. You can customize it by adding images, text, color schemes, and a font of your choice.
Conclusion
To find the perfect city for you, you should carefully consider your budget, desired lifestyle, and personal preferences. Work opportunities matter, but so does work-life balance. If you're on the fence about a particular place, you could always visit in person. Finally, talking to residents and other digital nomads working there may help you to make up your mind.
We welcome your comments, questions, corrections and additional information relating to this article. Please be aware that off-topic comments will be deleted.
If you need specific help with your account, feel free to
contact us
anytime
Thank you
---
Tweet Share Pin Email