How do I remove my Public Profile?
Search engines collected and indexed billions of pages of information on the Internet and made them available for any of us to find, review and use. Getting into search engines is relatively easy. Getting out can be a nightmare. Especially with publicly available information and what we all share on social networks. There is now more information about us online than ever before.
A search of your name can find some pretty surprising things, including your home address, relatives, old social media posts you would not want anyone to see. Websites that specialize in people searches, designed to help marketers advertise or to help old friends track you down, are the worst offenders. These websites often provide detailed personal information with the click of a button.
How You Can Reclaim Your Private Data
It is tricky, because there are a lot of websites that collect personal data. However, you can request to be removed from major search sites. You will have to make a request with each site individually.
Keep your social media to yourself
Because many search sites pull data from publicly available Social Media websites, reducing the data in your profile can help. Start by not filling out your full profile. If you want even less information available for search engines to find, make your social accounts private. Here's how on these Social Media websites Facebook Twitter Pinterest Instagram LinkedIn If you are on Facebook, you may not want to completely lock down your account. In this case, you should still go to your privacy settings and select no next to the Do you want search engines outside of Facebook to link to your profile? This will help keep your Facebook posts off search engines.
Get rid of old and or unused social media accounts
People Search websites find information from your publicly available profiles. One way to stop that data from search engines is to simply delete the account. Getting that data off-line so no one can find it by deleting the account entirely.
Delete Your Online Accounts
Head to AccountKiller.com to find a comprehensive list of account deletion instructions. Find the accounts you want to delete, and follow the instructions to get rid of them. Facebook, Skype, Zoosk, IMVU, Twitter, Twoo.com, Spotify, Yahoo, Steam, Hotmail / Live Pinterest, Google, Ask.FM, Tango.me, Groupon, Kik, SoundCloud, MSN / Messenger, Hot or Not, WhatsApp, Netflix, Myspace, Gmail, Instagram, WordPress, Foursquare, Microsoft Live and many other accounts.
Removal from the search engines is not removal from the Internet
This is perhaps the worst part to realize. Search engines do not collect information about you. They just index sites that point to other websites that do. Even if you successfully remove yourself from the search engines, you have not removed this information from the Internet. It is still on the original site, waiting to be found by other search engines.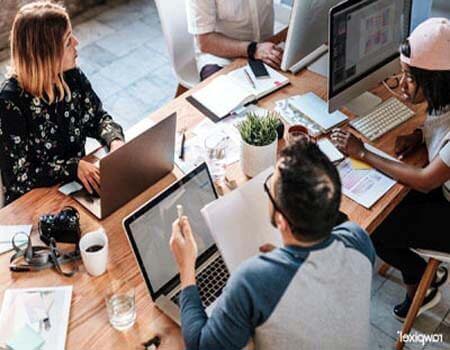 Privacy Tips - Internet Privacy
When answering security questions, instead of using your mother's real maiden name, or your real street address, etc. use fake ones.
Use a Password Manager to keep all of your passwords secure and encrypted.
Use a Secure Internet Connection for online activities. Especially when making online purchases or using online banking features

Social Media Privacy
Ensure your social media accounts are set to "private" instead of "public"
Be cognoscente of what you are putting Online. I could easily go through almost any random person's Facebook account, and tell you who their kid's are, where they work. Even where their kids go to school, who their kids babysitter are, what televisions shows they like to watch. And who their best friends are, where they grew up, and the high school they graduated from. A bit excessive, yes. But could I find most of that information? It is highly likely.
Remove yourself from people searches directly
Each people search website has its own requirements, most including verification of your identity via a copy of your ID (be sure to black out your ID number before you send it in). Once you've submitted your request, removing your information takes anywhere from a few days to weeks.
Listings some major search directories
Use the Opt-out form. Requires your name, phone numbers, email addresses and mailing addresses to match you to your profile.
Opt out to have your listing removed from Nuwber. Just find your profile page on Nuwber, copy and paste your profile's URL address in the field below, then click Submit.
Search for your listing on BeenVerified's opt-out page and provide your mail address.
Submit a request for removal through the site's contact form. You will be required to provide proof of identity by providing a government-issued ID.
Search for your listing. You can change the data on your public profile, but you can't delete it without subscribing to the MyLife service, which has a monthly fee.
Search for your listing on PeekYou and note the number at the end of the URL.
Then go to PeekYou's opt-out page and enter your info and the number from your profile URL to be removed.
PeopleLookup
Fax (425-974-6194) or mail (P.O. Box 4145, Bellevue, WA 98009-4145) a removal request to PeopleLookup.
Include a copy of a government-issued ID and your name, date of birth and address.
See full details about how the site handles blocking requests.
Search for your listing on Manage Your Public Records page.
Then enter your email address; you'll receive an email with a link you need to click to confirm your opt-out.
Search for your listing on the opt-out page. Click a few confirmation links (ignore any offers trying to sell you information) to get rid of your information.
This process also opts you out of Public Records Now, which is owned by the same company.
Click here to opt out, which asks for your name, city, state
Search for your listing, then click the arrow next to the Background Check & Contact Info button on the right side of the page and select Control Information from the drop-down.
You'll need to create an account (you need to provide is your email address and cellphone number to verify your account. Click on View My Account and you can make your account private or delete your information.
Search for your listing, then copy and paste the listing URL and your email address into Spokeo's opt-out form.
Search for your listing opt-out page and select your listing. Click a few confirmation links to get rid of your info.
Search for your profile select your profile and then copy the URL of your profile page.
Go to the "Opt-out of White Pages" page and paste in your URL and select Remove Me. You will get a call with a verification code to complete the process.
ZabaSearch
We welcome your comments, questions, corrections and additional information relating to this article. Please be aware that off-topic comments will be deleted.
If you need specific help with your account, feel free to
contact us
anytime
Thank you
COMMENTS