How Can I Block or Stop Spam Text Messages
More than just being annoying. Unwanted Spam text can cost you money.
Robotexts and spam messages are a fact of life, just like robocalls and junk email. But that doesn't mean you have to put up with them. Just as with spam phone calls, you can block and stop robotexts with the right tricks and tools. There's even phone numbers you can report spam messages to.
Never give away your Personal Information
Anyone that is with a legitimate company will never ask for with your login details, passwords, payment details or any other sensitive information. If you have any concerns, contact the Company directly.
Never reply to those Spam Messages
9 out of 10 times if you do, it will confirm to the spammers that your number is good and active. They might use it for future attacks or to try to get more information out of you.
Never click on Links
This could be malicious software that can automatically install spyware to your device. Do not clink on the link, even if it asking you to "Click to opt-out". If the message claims to be from a company you trust, but you have doubts, go to their Website yourself instead of using the link.
Spam Text Messages are Illegal
Yes, it is illegal to send unsolicited commercial email messages to wireless devices, including cell phones and pagers, unless "YOU" the sender gives permission first. It is also illegal to send unsolicited text messages from an auto-dialer. Programs that store and dials phone numbers using a random or sequential number generator.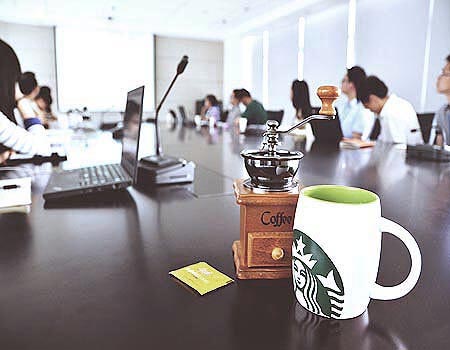 How to Block Spam Messages
You can try the below steps to block their phone number - But - This might not always work as scammers might send you Texts from a spoofed number or use a different number with every spam.
Go to the "Text Message"
Click on the "Sender ID"
Click on "Info"
Click on the "Sender ID"
Click on "Block This Caller"
Go to the Text Message
Click on the "Three-Dot" icon in the upper-right hand corner
Click on "Block Number"
(Note: these instructions may vary if you use a secure messaging app).
When you block a sender, messages they send will go to your Spam folder
On your computer, go to Gmail
Open the message
In the top right, click More
Click "Block [sender]"
If you blocked someone by mistake, you can unblock them using the same steps.
There are two ways to block messages with cPanel
1) Login to cPanel
Click on the Global email filters icon
Click the blue "Create New Filter" button
Create a rule with the following conditions. (Please replace "exampledomain.com" with your desired domain. You can also just put part of a domain. In this example, you could put ".tld" to block messages from all domains that have .tld in them.)
From > Contains - exampledomain.tld > Discard Message
2) Login to cPanel
Click on Spam Filters
Click open "Show Additional Configurations"
Click on "Edit Spam Blacklist Setting"
Click on "Add A New "blacklist_from" Item"
Add complete email address
You can also contact the company directly and ask to be "Opt Out". But we suggest that you do not reply or call back to the number you received the text from. It may be coming from the Spammers pretending to be from the company you deal with. It is always better to find the number online or their official Website.
Check whether your Carrier can block the Caller. Although, they mostly focus on blocking unwanted calls rather than unwanted texts.
You can use third party apps. However, these mostly block spam calls rather than text messages. If you do decide to use such apps, beware that some of them might gather your data without your permission or even sell it to other companies. Read their privacy policies carefully.
Other Steps
Here are some other steps to can do to help stop these spam messages
1) Delete text messages that ask you to confirm or provide personal information: Legitimate companies don't ask for information like your account numbers or passwords by email or text
2) Don't reply, and don't click on links provided in the message: Links can install malware on your computer and take you to spoof sites that look real but whose purpose is to steal your information
3) Treat your personal information like cash: Your Social Security number, credit card numbers, and bank and utility account numbers can be used to steal your money or open new accounts in your name. Don't give them out in response to a text
4) Place your cell phone number on the National Do Not Call Registry
5) If you are an AT&T, T-Mobile, Verizon, Sprint or Bell subscriber, you can report spam texts to your carrier by copying the original message and forwarding it to the number 7726 (SPAM), free of charge
6) Review your cell phone bill for unauthorized charges, and report them to your carrier
7) Reporting such messages might also prevent further spam from being sent to your phone and might help other people avoid spam.
File a Complaint
If you receive unwanted text messages. File a Complaint with the FTC.
The Federal Communications Commission (FCC) also accepts complaints about Unwanted Text Messages.
Filing an online complaint on the FTC's page or on a similar regulatory body in your country. Reporting these messages and senders to your carrier. Copy or select the original message and text it to 7726. You can do so if you are an AT&T, Verizon Wireless, T-Mobile, Cricket Wireless, or Sprint customer. They will use this information to try and block future spam messages.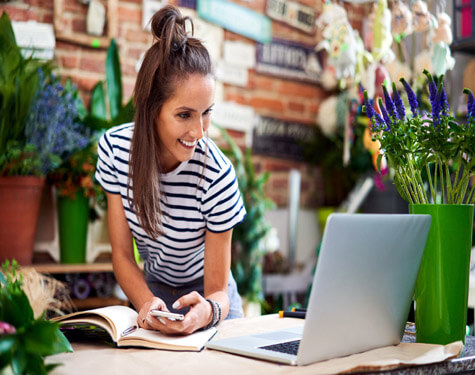 Regional Carriers
We welcome your comments, questions, corrections and additional information relating to this article. Please be aware that off-topic comments will be deleted.
If you need specific help with your account, feel free to
contact us
anytime
Thank you
Tweet Share Pin Email