Tips to Surfing the Web Safely
Protecting your online presence is becoming very difficult. The Internet today is becoming advertising driven and monitored by data collecting companies as well as government agencies.
Whether they say it is for national security or to steer you towards a product. Marketers and every government want to find out everything they can about you.
How Do We Stay Safe
Stopping these entities completely is next to impossible. Hiding your browsing history and stay anonymous online is becoming more difficult. But with a few steps, we can make it much harder to track and make it difficult for anyone to expose you.
Staying Safe on the Internet
Always keep your operating system updated and patched
Always use antivirus and anti-spyware software and keep them updated
Always keep your applications updated and patched, particularly if they work with your browser, such as multimedia programs used for viewing videos
Always block or close pop-up windows, most are malicious and hide attacks. This will help block malicious software from being installed to your device
Never visit untrusted websites or follow links provided by unknown or untrusted sources.
Anonymity and being unrecognizable on the Internet has its benefits. But how can you keep yourself and your digital footprints safe, especially with today's mass surveillance?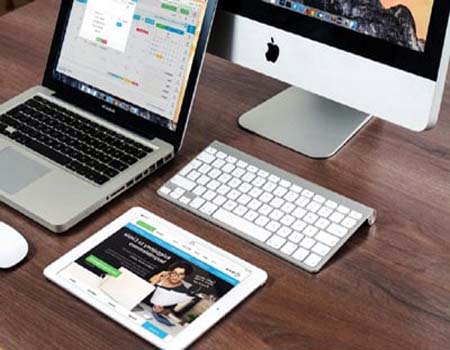 Top 11 Internet Safety Tips
1. Keep All Information Limited
Other people or even business associates do not need to know your personal relationship status or your home address. They only really need to know about your expertise, professional background, and how to get in touch with you.
2. Keep all Privacy Settings on
Hackers and marketers love to know all about you. Both can learn a lot from your browsing and social media usage. Both web browsers and mobile operating systems have settings available to protect your privacy online. Major websites like Facebook also have privacy settings. Make sure you have enabled these privacy settings.
3. Practice Safe Browsing
Do not visit dangerous sites online. Cyber criminals use lurid content as bait. They know surfers are tempted by dubious content and let their guard down when searching. One careless click could expose personal data or infect your device with malware.
4. Use a Secure VPN Connection
When you go online in a public place, for example by using a public Wi-Fi connection, you have no direct control over its security. Make sure your device is secure, To further improve your Internet browsing safety, use a secure VPN connection (virtual private network). VPN enables you to have a secure connection between your device and the Internet.
5. Watch What You Download
The main goal of cyber-criminals is to get you to downloading malware, programs or apps that carry malware or try to steal information. This malware can be disguised as an app: anything from a popular game to something that checks traffic or the weather. Do not download anything that look suspicious or come from a site you do not trust.
6. Strong Passwords
Passwords are one of the biggest weak spots in the whole Internet security structure, but we all need them. The problem is that people tend to choose easy ones to remember, which are easy for cyber thieves to guess. Create strong passwords that are hard for cybercriminals to demystify.
7. Buy only from Secure Sites
Any time you make a purchase, you need to provide credit card or bank account information. Only supply this information to Websites that provide secure, encrypted connections. You can identify secure sites by looking for an address that starts with HTTPS: (Yes, the S is for "Secure").
8. Be Careful What You Post
Any comment or image you post online may stay online forever because removing the original does not remove any copies that other people made.
9. Be Careful Who You Meet Online
People you meet online are not always who they claim to be. Indeed, they may not even be real. Be as cautious and sensible in your online social life as you are in your in-person social life.
10. Keep Your Antivirus Program Up To Date
Internet security software cannot protect against every threat, but it will detect and remove most malware. Be sure to stay current with your operating system's updates and the updates for applications you use. They provide an extra layer of security.
11. Do not click on Email Attachments
Do not click on any links in an email from a sender you do not recognize, EVER. If you are unsure whether an email is legitimate, you could contact the source through a contact point that you have already verified before opening the message. Or do the safest thing: Delete it! This is probably the most popular way for hackers and spammers to infect you with a virus and or gain access and get your sensitive information.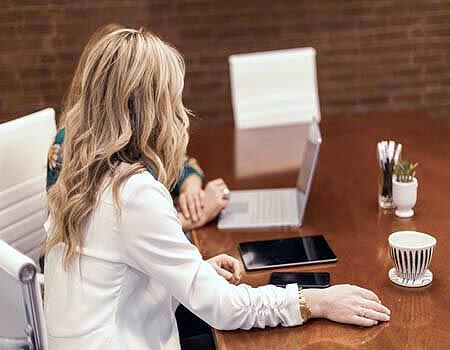 Are You Every Truly Anonymous?
The answer is simply no. You are never truly anonymous and because of this, you should never do, say or search for anything online unless you are aware of the risk and understand that someone can be watching. BUT, you can use these tools to minimize the information available to prying eyes, tracking and used in intrusive personalized advertising.
The following tools are very helpful for doing just this and being able to browse the Internet safely without being tracked.
Use a Free Online Web Proxy Site
Free Web ProxyProtect
Protect Your Privacy. Just type in the URL and start browsing privately. Route web pages through ProxySite.com to keep others from checking on you and monitoring your web use. ProxySite.com is between your web use and anyone trying to monitor your activity.
WebOProxy
Free Web Proxy Site. Protect your online privacy now. The web proxy site is a fast and free way to change your IP address, unblock websites, and obtain web anonymity. Perfect for those looking to bypass censorship restrictions and/or looking to browse the internet privately.
Hide.me
The Fastest Free Proxy. Easily access blocked content and websites with our FREE web proxy. Hide your real IP address and encrypt your Internet connection to protect your privacy.
4everproxy
A free and secure web proxy. Change your IP address and remain anonymous while browsing the Internet. Unblock websites with 4everproxy.
Best Paid VPN browser extensions
NordVPN
Lightweight, good all-round solution. The NordVPN browser extension is available for Chrome, Firefox, and Firefox for Android. And the only one RSH Web uses.
Ivacy
Unblocks a slew of popular streaming channels including Netflix, Hulu, HBO Now, and BBC iPlayer. Along with all the usual benefits of a VPN, you get WebRTC protection. Not free.
SaferVPN
The SaferVPN Browser extension gives you all the service's features in a lightweight and easy-to-use plugin. That includes access to all 700+ servers.
CyberGhost
Stream and browse without limitations. Bypass geo-restrictions, close downs, and digital censorship with our VPN service.
PureVPN's Chrome Extension
Gives you good online protection and anonymity. Protects your online activities involving communication, data sharing, etc. making it impossible for anyone to monitor your data. With over 2,000 Web Servers worldwide.
Best Free VPN Browser Extensions
Not everyone can afford to buy a VPN, and that is why free VPN software are available. They might not be the best, but for basic tasks, they are more than capable of getting the job done.
Hotspot Shield
Data transfer speeds good, but it depends on the server/location you are connected to. The free account users can use various locations except for the USA, UK, and France. Hotspot Shield can block malware, trackers, cookies, etc.
For Chrome | For Firefox.
Hola
Hola comes with a lot of servers. You do not need an account, and there is no limit on bandwidth. Apart from browsing already included websites, you can block any other site as per your requirements. Probably the most imporlarge-text2t thing of this VPN service is the fact that it's ad-free, so you won't be bothered by pop-up ads or whatever else while browsing your favorite websites, or while watching Netflix. For Chrome | For Firefox.
TunnelBear
TunnelBear is popular because of its fast server and encrypted VPN connection. The free account holder of TunnelBear VPN can get up to 22 different locations or servers including the United States, United Kingdom, Germany, India, etc. The disadvantage of TunnelBear free account is it offers only 500 Mb bandwidth per month, which can be increased by making a tweet. For Chrome | For Firefox.
Extensions for Firefox
Top user Rated -182 results found for "VPN".
Extensions for Chrome
Top user Rated - 200+ results found for "VPN".
VPN Browsers
Opera
Provides browser VPN advantage to its users free. Opera offers a built-in browser based VPN service, you can opt on your Opera browser extensions. By doing so, you can secure your online tasks such as web Surfing, accessing region-blocked sites, and streaming geo-restricted media content accordingly.
Windscribe
Windscribe is another service you can assume as VPN app particularly developed for browser. This is because it offers VPN service that you can use on different browsers like Chrome and Firefox hassle-free. Thus, you can protect your online activities like web browsing, watching your preferred media content and so on.
Tor Project
The network consists of thousands of volunteer-run servers known as Tor relays. BROWSE FREELY. With Tor Browser, you are free to access sites your home network may have blocked. They believe everyone should be able to explore the Internet with privacy. This is a Firefox-based application for your PC or Mac, and start browsing the web anonymously. But beware: Tor is often misused by criminals and hackers to conduct online attacks and extortion, this alone may be enough to create suspicions. Your ISP can limit your bandwidth, fire off a cease-and-desist letter to you, or worse report you to the law enforcement authorities even if you haven't done anything illegal or particularly wrong.
NordVPN
A Panama based online protection service that allows you to sustain your online freedom through its VPN browser feature. The service does have presence in 60 countries with the help of 4,700+ servers worldwide. The only VPN that RSH Web Services trust, use and would recommend.
Computer and Network Surveillance
Surveillance Technology Oversight Project
S.T.O.P. fights to end discriminatory surveillance. Our team challenges both individual misconduct and broader systemic failures. We craft policies that balance new technologies and age-old rights. And we educate impacted communities on how they can protect their rights.
From Wikipedia.org
Computer and network surveillance is the monitoring of computer activity and data stored locally on a computer, or data being transferred over computer networks such as the Internet.
Washingtonpost.com
The NSA might be reading your searches, but your local police probably aren't.
Indiatimes.com
You are easy to track if you are always logged into your social media account because you are letting the social media company know whatever you do on internet.
CNN.com
And possibly even your Internet provider.
List of government mass surveillance projects - Wikipedia
This is a list of known government surveillance projects and related databases throughout the world.
American Civil Liberties Union
Surveillance by Other Agencies Surveillance is not just the province of the National Security Agency or CIA. It is now conducted by a broad array of federal and state agencies.
EPIC
leads a campaign to Ban Face Surveillance and through the Public Voice Coalition has gathered support from over 100 organizations and experts from more.
We welcome your comments, questions, corrections and additional information relating to this article. Please be aware that off-topic comments will be deleted.
If you need specific help with your account, feel free to
contact us
anytime
Thank you
---
Mark S
Why do I not see affiliate links or ads like all the other Blog sites?
We did not create these articles just to make money. Only to provide the best information we can
Thank you, RSH Web Services
---
Tweet Share Pin Email.