Keeping our children safe from the dangers of the Internet may seem like fighting a losing battle. But sticking with a few basic guidelines and teaching your kids about safe surfing will help tremendously.
Children's Online Privacy Protection Act
In an attempt to make the Internet safer for children. Legislation was passed in 1998. This was the Children's Online Privacy Protection Act (COPPA) It did have some good points. One of them was a parental control for children online under the age of 13. However, in practice it really didn't work that well, Kids figured out how to get around the safety guards. And it didn't protect kids as much as it punishes those Websites for being what they are and making their content available to anyone.
Educate Yourself
The Internet is the greatest resource of information. Both good and bad. Knowing what the Internet can offer, what mistakes you should avoid, and what your children may get their hands on, will put you in a more comfortable position to be able to advise them. Special classes might be available in your region, or you can take online courses, which can educate you about the Internet and provide some guidance on how to make sure your children are safe
Also see: Keeping Your Kids Safe Online With Parental Controls.
Communication is Key
The main concern for you is to protect your children while Online. Educating and talking to them about Internet safety is paramount. They must always know that they are welcome to come to you if they have any questions. You should ask your kids what they do on the Net as well as what kind of websites they go to. If your kids are use instant messaging and chat rooms, be sure that they know who they are chatting with. Never let your kids meet people they have met online without talking to you first. Social media services such as Facebook, Twitter, Instagram and Snapchat are very popular among teens and their friends. But these sites might lead children into giving out their or your personal information. These Services do have privacy settings to assure that your profile could only be seen by people you know. As the Parent, you should insist your child set up these privacy settings. When educating your children, help them to understand what inappropriate content is. Also make them aware that they should never run any unknown programs. Or provide any information, especially personal information, to people they do not know.
Being Vigilant
It may be a good idea to place your children's computers in the main living area to keep an eye on their web activity. This can be particularly important for younger kids and can help you educate your kids further. Monitoring how your kids use those mobile phones is much more difficult.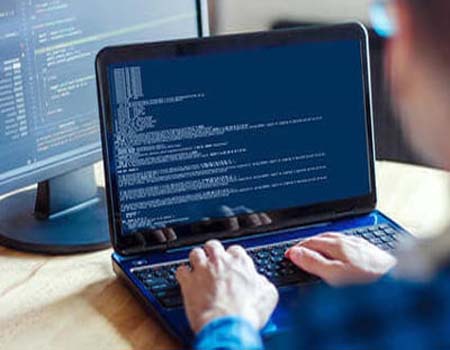 Use Available Applications
There are apps specifically designed for parental control that can help keep your children safe on the Internet. As they get older, they will learn how to bypass parental control software. But this can still be helpful to stop younger children from unintentionally stumbling across inappropriate Websites. And for those rare species of kids that actually listen to their parents.
Protect Your Mobile Devices
Many of the same precautions you take with your PC or Laptops should be taken with mobile phones, tablets, and other devices that could contain sensitive information. Encourage your teen to use password protection and enable the device locator function on all your devices. It is also not a good idea for apps in general to use location services, since these may reveal where they live, go to school, even where the kids hang out after school.
Most devices will allow you to select what apps can show your location. Sit down with your kids and look at their phone or tablet's location setting. An example might be a picture of their birthday party on Instagram, that will not post your home address.
Purchase a VPN
This can help your home computer and other mobile devices. A VPN will provide that extra peace of mind for you. It hides your real Internet location and transmits all the data you send and receive via an encrypted tunnel. This way, it keeps your private information and communications away from hackers, cyber-criminals, and other third parties.
Search Engine Filters
Most of us do not even know about this feature. But do make sure that the Search Engine your kids use has a search filtering option enabled
Instead of going straight to the Search Engines, use the below links that has the "Safe Settings" enabled by default
Google Safe Search
Microsoft Bing Safe Search
Yahoo Safe Search
Ask.com Safe Search by Norton
ISP's
Some Internet Service Providers (your ISP) offer the possibility to run parental control / content filtering for your Internet connection. You may consider contacting them to see if this solution is available. It may even be safer than separate applications
Listing some free parental control software programs for you to examine.
Qustodio
Designed to supervise, manage, and protect your child's device use on the go
OpenDNS FamilySheild
FamilyShield is the single easiest way to protect your kids online.
KidLogger
KidLogger lets you know: how long your Kid is working on the PC.
Kaspersky Safe Kids
Kaspersky Safe Kids is an advanced parental control app that helps you protect your kids.
Parental Monitoring Software
Hidden Mode & Undetectable. 3 Easy Steps. Real-Time Tracking. View Activity Remotely.
You should also be running and updating your Antivirus Software regularly because your child might download an infected file or visit a malicious website.
Internet Safety Websites
The following websites are some of the best resources that parents and teachers can use to introduce kids to Internet safety.
Age-Based Guidelines Internet Safety 101, is an initiative of Enough Is Enough, a 501c(3) whose mission is to make the Internet Safer for Children and Families.
Explore the Council for Digital Good playlist. Announcing that selections have been made for Microsoft's 2021 Council for Digital Good. We look forward to engaging with this new group of teens from across the U.S., as we jointly explore ways to promote safer, healthier and more respectful online interactions.
Teaching kids about Internet safety. The Internet can be a wonderful place to learn, shop, play games, and talk to your friends. Unfortunately, there are also predators, identity thieves.
Internet safety for kids depends on parents being aware of online risks and understanding how to help their children and teens avoid them. Almost every American child and teen has access to the Internet. They socialize in online games or on smartphones just as they would on a playground.
Discuss Internet safety and develop an online safety plan with children before they engage in online activity. Establish clear guidelines, teach children to spot red flags, and encourage children to have open communication with you. Supervise young children's use of the Internet, including periodically checking their profiles and posts.
Keeping Children Safe Online Due to COVID-19, kids and adults are online more than ever, often unsupervised in the same space. This Department of Justice webpage provides information, tips, videos, and more to help kids stay safe. National Center for Missing and Exploited Children.
State-by-State Online Safety Laws. Teach kids how to navigate the Internet - Talk about proper online etiquette, how to enter safe search terms, how to identify a secure website (HTTPS), and when to ask an adult for help. Let kids know what to watch.
Internet Safety Tips for Kids and Teens Spend time having fun with your parents online and helping them understand technology! Never post your personal information, such as a cell phone number, home number, home address, or your location on any social networking site or through mobile apps like Snapchat or Instagram.
Playing it safe online can help prevent you and your kids from being exposed to unwanted information, materials, or risks on the Internet that might harm your devices, personal information, or your family. It's smart to teach children computer safety so that they do not fall victim to some common dangers of the Internet.
Top 10 Internet Safety Rules For Your Kids. Along with cyberbullying, one of the greatest risks for children online is, sadly, pedophiles that use the Internet with the aim of meeting up with your child.
According to Collier, effective online parenting begins with a set of age-appropriate safety rules that should be non-negotiable for children and young teens.
In order to teach Internet safety to elementary students effectively, you must spend some time learning the topic. And, always stress the point that online reputation is important, and the Internet is not private.
Internet Safety and Federal laws. The Children's Online Privacy Protection Act (COPPA) helps protect kids younger than 13 when they're online. It is designed to keep anyone from getting a child's personal information without a parent knowing about it and agreeing to it first.
We welcome your comments, questions, corrections and additional information relating to this article. Please be aware that off-topic comments will be deleted.
If you need specific help with your account, feel free to
contact us
anytime
Thank you
COMMENTS
David Kilduff
Very informative post, I read your posts all the time to enhance my skills
---
Ryan Aubey
All your points are very good. Thank You So Much
---
Tweet Share Pin Tumble Email