What Is a Hosting Control Panel
This gives you a Browser based interface to manage your hosting account. The interface is a graphical user interface so no coding is needed. It allows you to do most of the complex system admin processes in just a few clicks from the Admin interface
Easy to use User Interface
A control panel should provide a user interface that is easy to learn so that users can manage all aspects of their hosting accounts. The most common features with a control panel are
• Manage domain names
• Manage files for your website
• Create and manage email accounts
• Manage SQL databases
• See website stats such as visitors
• Install apps or software like WordPress
Most Popular Control Panels
When it comes to which control panel you should use for controlling your website, the debate usually comes down to the 2 most popular
These 2 GUI Panels have been the industry standards for administrative web panels, and they give you the best options when it comes to managing your websites
Let's take a look at these two control panels and then do a comparison to see how they stack up against each other
Both of these Panels have been around for many years and dominate the website hosting interfaces
cPanel
cPanel, has been around longer. Introduced to the Internet market in 1996. Since it was introduced first, those who started with it have continued to use it simply out of tradition and comfort
Also see our cPanel Frequently Asked Questions
Plesk
This is the newer of the two platforms, introduced in 2001. the panel has gone through different iterations and has continued to evolve over the years. The Plesk GUI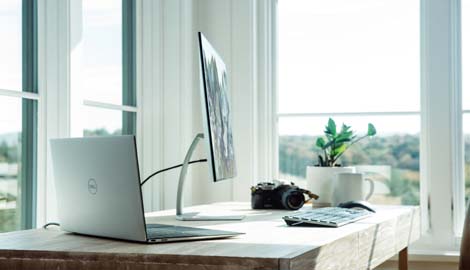 Comparison
When comparing these two control panels, you should look at the different features to see which one meets your own needs. Next we list the breakdown of features, interfaces, operating systems, and performance
Main Features
When it comes to the most used features, both cPanel and Plesk has the support you need
• Domain management - Add configure and manage domain and sub domain names
• File management - Upload, edit, delete files with backups and restores
• Email management - Set up new and manage email accounts. Access webmail. Configure spam filters. Mailing lists. Forwarders
• Database management - Set up databases with phpMyAdmin or with cPanels Data Base Wizard
• Website Stats - See the volume of traffic the website is receiving
• Security SSL Certificates, SSH access, IP blockers, etc.
• Software installers - Easy installations of popular web scripts such as WordPress, Joomla, and others
Both Panels have the same basic features. Tools to manage your email accounts, run File Transfer Protocol (FTP) and manage your databases. but remember you can add extra apps to both and here is where they begin to differ
Plesk's add-on apps tend to be better than cPanels. For example, Plesk supports Docker and Git with little to no difficulty
cPanel, can use these apps but you have to do some configuring to make them work together. In this instance the advantage goes to Plesk
Interfaces
This one is no doubt a opinion. Some users believe that cPanel's interface is too cluttered and difficult to navigate. Other believe that Plesk is considered to be the "cleaner" look of the two when it comes to the appearance
Although cPanel can be customized so that you can clean up the interface yourself and group features as you need them. As a matter of opinion, we will call this one a tie
Operating System
Both being similar, this category will come down to you and you knowledge of different operating systems
cPanel is available for the Linux operating system. There is a workaround that can let you load it on a Windows server, but officially, cPanel is Linux only
Plesk is available for Linux or Windows operating systems
Again a matter of opinion on which you prefer
Performance
With performance we look for reliability as well as speed
cPanel has cut down on the memory is used, this lets the pages load faster. Account creation and management tasks are also noticeably faster
Plesk overall can be slower to load especially in the account creation and management areas
In this category we will say that cPanel wins on performance and speed
Security
Both solutions boast a variety of features designed to make servers bulletproof. Or at least, safe from incursions by nefarious bots and their human handlers
cPanel:
AutoSSL – automatically installs and renews Let's Encrypt SSL certificates
cPHulk brute force protection
Support for CSF (ConfigServer Security & Firewall)
Each user also gets to use: SSH access, IP blocker, hotlink protection, leech protection, ModSecurity, two-factor authentication
Email spam filters
Plesk:
Plesk Firewall – Plesk's custom firewall that you can configure
AutoSSL – automatically installs and renews Let's Encrypt SSL certificates
ImunifyAV – intelligent antivirus and monitoring tool; one-click malware cleanup, domain reputation monitoring, blacklist status checking
fail2ban Wwhich prevents intrusions, active directory integration, and spam defense for email
Plesk vs cPanel: Distros
Plesk runs on both Linux and Windows Server. cPanel is Linux only. You can achieve Windows Server compatibility, but only via certain tweaking and fiddling
Solutions
Plesk Onyx
cPanel/WHM
OS compatibility
Both Windows Server and Linux Debian, CentOS, Ubuntu, Cloud Linux, Virtuozzo, Red Hat Enterprise Linux
cPanel is a Linux control panel. Supported distributives: CentOS, Cloud Linux, Red Hat Enterprise Linux
Web servers
Apache with Nginx caching
Apache with Nginx caching
Administration
Unified authorization procedure for users and administrators.
cPanel consists of WHM is accessible only for Server-related administrator tasks. cPanel access gives User control over website functions
Interface
Modern UX/UI based on React.Js. Built-in ready to code environment with support of Javascript, PHP, Perl, Ruby On Rails, Python, Java and .NET.
User-friendly interface with full control over majority of cPanel/WHM features. Availability of command line and API-based access as the way to automate administrator tasks.
Security
Plesk Firewall, Revisium Antivirus, Fail2ban
AutoSSL, cPHulk, ConfigServer Security & Firewall and other useful features
WordPress Support
WordPress Toolkit provides full list of automation, management features vital for the scalable WordPress infrastructure support.
cPanel's WordPress Toolkit is a feature-rich management interface that allows anyone to install, configure, and manage WordPress websites
Extensions/Add-ons
Plesk comes with ecosystem of various extensions, Security Advisor, WordPress Toolkit, Joomla! Toolkit, Let's Encrypt SSL support, SEO Toolkit etc.
Over 80 different website administrator features
Softaculous Apps Installer. More than 400 scripts such as WordPress, AbanteCart, PrestaShop, Joomla more
DBMS
MySQL / MariaDB / MSSQL Server databases can be managed via web browser
MySQL/MariaDB databases management via web interface
SSL
Let's Encrypt and Symantec
AutoSSL with Let's Encrypt and support for almost every other kind
Mobile Accessibility
Yes
Yes
Backups
Ready to use solutions based on Dropbox, Acronis, Google Drive
cPanel Backup utilities to both backup and restore files. Backup with PHPMyAdmin. Or use the cPanel Backup Wizard
Technologies
Docker, Git, Node.Js, WordPress Toolkit
Docker, Node.Js Git WordPress Toolkit
cPanel vs. Plesk – Who Really Wins?
When it comes to cPanel versus Plesk, both systems have Pro's and Con's. Some of the features, such as interface, are purely objective, such as the OS's availability is really something for you to decide
We hope that this article has put this into perspective so that you can make the best decision about your hosting needs with a Website Control Panel
RSH Web Services uses cPanel to power all our Websites
Looking for power speed and reliability for your website?
Consider our cPanel Hosting Accounts
COMMENTS
---
Jeroen Bourke
Would you guys help install WordPress if I ordered a plan?
RSH Web - Yes we would be glad to. Contact us anytime
---
Tweet Share Pin Tumble Email