Softaculous vs Fantastico
Both offer a one-click and auto installation platform that integrates with website control panels like Plesk, ISPmanager, DirectAdmin and cPanel.
These "Auto Install" programs are used by more developers than any other on the market today. Providing a multitude of scripts. Some free and some paid.
User Interface
As we look at both of these popular script installers, the User Interface can be a time saver, and a deciding factor. Softaculous is known for a better user interface than Fantastico. Both do provide very good options for the end user.
Number of Scripts
This should not make a difference in the decision you make, unless you need those extra scripts for your project. Look at what is required compared to what each offers before you make your final decision.
When comparing Softaculous and Fantastico, the number of scripts can be over whelming
Fantastico offers over 300 scripts, Softaculous offers over 440 scripts.
In our opinion, the type of scripts are more important than just the numbers. Fantastico only provides PHP scripts, which makes the library a bit limited. Softaculous offers PHP, Pearl, JAVA and many other types of scripts. Some scripts with Softactulous include Ratings, Demos, Importing Apps from Auto-Installers to User Reviews.
Updates
With open source applications, you always get frequent updates because an entire community of users and developers constantly provide these updates. This helps to better secure your websites and helps you avoid spam. Softaculous provides frequent updates, whereas Fantastico updates the system, but not as often.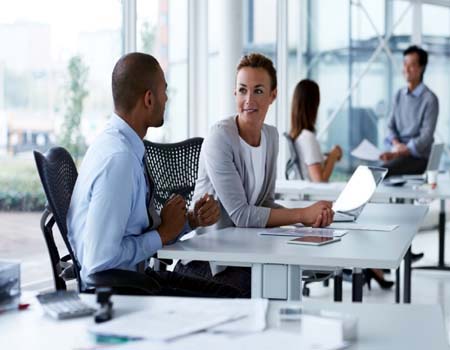 Installation
Both Softaculous and Fantastico offer easy "one click" installations of their scripts. These are features many hosting companies advertise because beginners like to be able to do things quick and easy. When looking at both, installation is about the same, as they both provide fast installation of all scripts.
Which One is Better?
The debate will no doubt continue forever and not everyone will say that one is better than the other, but most hosting companies are slowly starting to migrate to Softaculous.
Some benefits included with Softaculous:
• User-friendly interface and single-click installation
• More than 400 scripts
• New scripts added often
• Open Source library
• Easy to use Interface
• Customizable Interface
• Import scripts
• JavaScript libraries
• Backup apps
• Fast Installation
Most downloaded apps and scripts with Softaculous
With Softaculous users can review the apps and scripts through a useful online directory. If you wish to install an app or script, just click "Install" and fill in the required information.
With Fantastico users install applications with just one click though the interface. Fantastico may not provide the same technical support.
Conclusion
Softaculous has started to become more popular than Fantastico. Many hosting companies still use Fantastico and probably will. The hosting company you choose will make a difference, and it is important to look at the features, including the script libraries. Make sure to compare all the features before selecting a Host and if you need specific tools, make sure the right ones are included with your hosting account.
We recommend Softaculous over Fantastico for the many features. In fact, we offer Softaculous installed for free with all our web hosting packages
Softaculous maintains a comparison page at this website: Softaculous Compare. In addition, a majority of cPanel users (87%) also recommend Softaculous over Fantastico.
We welcome your comments, questions, corrections and additional information relating to this article. Please be aware that off-topic comments will be deleted.
If you need specific help with your account, feel free to
contact us
anytime
Thank you
---
Kelly Y
Very informative blog. Thank you for writing a clear article. Extremely helpful for new users, Thank you for sharing.
---
Trina U
Very well explained post. Very informative and helpful.
---
Tweet Share Pin Email.