Gmail vs Your Domain Address
Why using your Domain Name for your email address is better for you and your business than using Google's or Yahoo or any other free email service provider.
Why should you use your Domain Email Address instead of Gmail? Customers have come to expect your business to have a domain name and a website. An Email Address like "your-domain@your-domain.com" tells people you are serious about your business.
Most people who are new to setting up their online presence and exploring how to start up a Website miss out on key features that come with owning their own Domain Name. How many times have you visited a site and on their "Info" page or "Contact Us" page, you see they have email addresses like:
will_russel48@gmail.com.
The average person usually thinks, "Really? Their personal email address? I thought this was a real business!" And off they go.
Those email services that are free such as Gmail and Yahoo may be great for your personal use, but when you use this type of email account for business purposes, people will start to doubt your professionalism and credibility. For example, you are planning a business trip, and you received an email from a travel agent You see their email address is from Gmail. This is the first clue that something is wrong, and they would start to question the trustworthiness of that company. Who did I just email? Is this business legitimate, or did I just get spammed? Would you take someone with a Hotmail.com email address seriously? There are prejudices about the domain that your email address comes from. Which would you rather see:
yourname@yourdomain.com
john_green25@hotmail.com
emily.sen792@gmail.com.
Domain Email Address
With owning your domain name, you can set up email aliases (or email forwarders). For an example. Created an email address, jsmith@yourcompany.com. With your RSH Web hosting services, you can also create email aliases such as info@yourcompany.com and sales@yourcompany.com, and have all emails sent to the aliases forwarded to your main email address. With this, you are creating the illusion of a larger - professional company.
When you use your domain name, you are no longer tied to an email service provider or an ISP. If you are using only Gmail for your business, you are tied to Gmail. What if you want to change email service providers or to use other services Gmail does not offer, You're stuck. By using your own Domain for email, you have the flexibility and options to use any hosting provider you like.
• Build Customer Trust and Confidence
• Gives you and your Business that Professional Look
• Can help protect Copyrights and Trademarks
• Create Memorable First Impression
• Have your Business Remembered more easily
• Gain Respect and Credibility with Your Domain
• Complement and Extend your Business Website
• Increase Recognition of your Company Name
• Increases your Brand Awareness.
Branding your Company
The goal of branding your company is to ensure that potential customers know exactly who you are and what your brand is. Have you ever seen an email address on a business card and wanted to look at their website? This will not happen with free email addresses. If you are using your Domain in your email address, you are showing off your brand front and center and to more people.
Just like you have a custom Domain for your website rather than something like
You need a professional Email address to provide a consistent branding.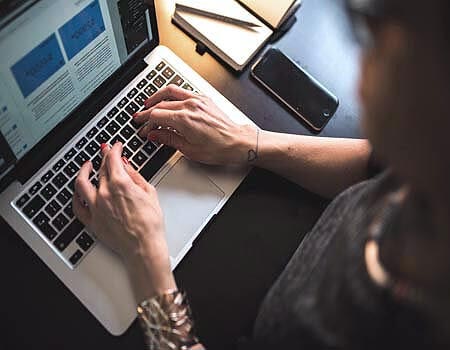 Email FAQs
Q: Can RSH Web Email forward to another account?
Yes! One advantage of your domain name email is the email forwarding feature. It's simple, convenient, and can easily be set up via your cPanel email settings.
Q: Can I set up RSH Web Services Email with Outlook?
RSH Web Email can be retrieved from a variety of platforms, including Outlook, and Mozilla Thunderbird.
Q: Does RSH Web Services offer POP or IMAP Server settings?
Yes, the platform supports both, so you can decide if you prefer POP or IMAP and customize your settings.
Q: How do I access my Email?
Your Email can be accessed from a variety of devices via Webmail, cPanel, Or your email software client via POP or IMAP.
Q: How do I use Webmail?
Webmail can be used as an easy way to receive and send messages when away from your PC or while out of town. You can also use Webmail as your main email client to regularly send and receive email messages. Webmail also allows you to view your messages on the Web Server without downloading the emails
And through cPanel you can set up multiple email accounts, all with Webmail access.
We welcome your comments, questions, corrections and additional information relating to this article. Please be aware that off-topic comments will be deleted.
If you need specific help with your account, feel free to
contact us
anytime
Thank you
COMMENTS