Horde vs Roundcube
Note: Horde relies on PHP 7.4, which reached End of Life on November 28, 2022.
Because of this, cPanel has removed Horde, and the system has automatically migrated all Horde data to Roundcube
For more information on cPanel deprecated and removed features
cPanel contains several webmail applications.
The 2 that was used as the default apps are Horde and Roundcube.
These applications are all integrated within cPanel to allow quick and easy access to your email with zero configuration.
The Comparison
Roundcube
If you are looking for nice appearance and easy to use functions.
Roundcube provides a user-friendly and fairly intuitive interface for your emails compared to others.
Roundcube has features such as calendars, folders, full-featured address book with groups and LDAP connectors, "find as you type" address book integration as well as MIME support.
Horde
Is the most fully featured Email Client, and it has similar functions to Outlook. If you are looking for email with more complete features. Horde just might do.
Horde comes with features such as calendar, task list, notebook, address book, and more. This app includes support for advanced filters, attachments, spell checking, and displays HTML emails.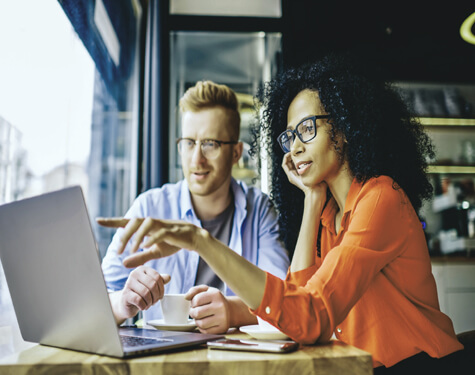 The Horde Project
Roundcube Webmail Project
Interface type.
Email has a three pane format with view pane
Dashboard shows a summary of the email, calendar, filters, tasks, and notes
Mobile interface is available.
Choice of Inbox formats
Template system for custom skins
Full-featured address book
Three pane with email preview.
Composition features.
Attachments
HTML composition
Spell check (multiple languages)
Attach contact information
Send to contact lists.
Attachments
HTML composition
Spell Check
Available in over 70 languages
Send to contact groups.
Organization features.
Folder manipulation
Mail filters
Message flags
Search mail
Threaded conversation view.
Drag-and-drop organization
Folder manipulation
Message flags
Search mail
Threaded conversation view
Privacy Protection.
Additional features:.
Address book
Calendar
Task list
Event reminders
Newsfeed
Weather widget
Web page widget
Web bookmarks.
Address book with LDAP
Contact management
Sender Identities
Searching messages and contacts
Sophisticated privacy protection
System administrators can use plugins to add custom features, such as the calendar module.
Recommended for.
Users who need a full suite of features that includes mobile email access and advanced productivity tools
Users who need a user-friendly web interface with some additional features available
Large plugin's collection available for system Admins and Enterprise users.
Summary
Horde Webmail App.
This is great for users who require a full suite of features including mobile email access and advanced productivity tools
The interface looks modern and is very easy to use.
Roundcube Webmail App.
While more limited in features, this appears to be the most popular webmail application
The interface looks modern, and it is also very easy to use
The software is actively being developed with new features and security updates
For enterprise users, there is API integration and a full selection of plugins to extend its functionality.
With cPanel and Softaculous Auto Installer, you also have 7 other choices of online Webmail clients.
WebMail Lite SquirrelMail RainLoop Webmail
Dada Mail Postfix Admin OpenNewsletter
Access your Email account Securely (SSL Certs) from anywhere with any device
We welcome your comments, questions, corrections and additional information relating to this article. Please be aware that off-topic comments will be deleted.
If you need specific help with your account, feel free to
contact us
anytime
Thank you
COMMENTS
Riyadh L
Which client does RSH Web like?
I Personally like RainLoop Webmail Which we will gladly install to any of our hosting accounts for you.
---
Itani K
A very comprehensive review of email clients.
---
Tweet Share Pin Email.