Website Content Ideas for your Business
These days, premium content is a pivotal component of effective digital marketing. In fact, studies show that:
6 in 10 customers are prompted to learn more about a product when they have read topical and informative content about it.
Content marketing yields more than triple the number of leads at a fraction of the cost of traditional marketing methods.
With stats like this, it is clear that content counts.
When you post high quality content on your website, you are much more likely to attract potential customers and generate sales leads.
To help you get those creative juices flowing, here are some outstanding ideas to generate website content that users will love:
Expert Advice For Beginners
A great way to provide readers with useful information while establishing yourself as an expert in your field is to share what you know. You can do this via a blog post that features online guides to your business niche.
You will notice that many of the ideas suggested in this list relate to blog content. This is because blogs are an incredibly effective channel for content marketing. Company sites with blogs produce 67% more leads, 97% more inbound links, and 434% more indexed pages per month than those without blogs.
Guest Blog Posts
Expand the reach and appeal of your blog by inviting a guest Blogger to contribute a post. This guest could be an expert in a relevant field, a colleague, someone from a company you regularly do business with, a journalist, an influencer, or even a friend with something of value to add.
If the guest Blogger has their own online presence, this is a great opportunity to access each other is audiences. Just be sure that your brand values align and that the post topic is relevant and of interest to your target reader. Also, take care to indicate that the post is by a guest and highlight their credentials to add authority to their words.
Impressive Testimonials
Add a Testimonials page to your website, where you can share positive feedback from satisfied customers.
If certain details relating to a testimonial are particularly impressive, seek your client is permission to post these alongside the testimonial. Such details may include the client is or project is geographic location, the name of the client company, the type and/or scope of the project, and so forth.
Be sure to update your review page often.
We no longer recommend using TrustPilot. They can be unpredictable with what reviews are posted
Video
Why use video content?
54% of businesses are now using some form of videos on their pages.
A recent study shows that as many as 91% of consumers want to see more online video content from brands.
YouTube has more than 1.6 billion unique users every month. People just don't watch videos. They are actively searching for specific videos.
Video is just a different type of content creation that is becoming more popular every year.
Whether you are posting videos to YouTube or on media. Videos today have their place in your content creation efforts.
How To and Online Tutorials
How-to and Tutorials are one of the main reasons the Internet is so big, How-to articles can be a social type of site that people can also contribute to
"How-to" related searches represent a large amount of search query volume. Whether you create your how-to and step-by-step articles in text, images, video, or other asset types, This type of content can be used for a wide range of businesses.
Here are 9 of the most popular "How-To's" websites
RSH Web Services Tutorials
An FAQ Section
Visitors to your site are bound to have questions about your company and the service/product that you provide. A thorough Frequently Asked Questions section is essential and makes for great content.
Keep track of the questions that customers generally ask, and compile and update your FAQs accordingly. Visitors will love that you have anticipated their needs by answering questions before they even have to ask them. Remember to keep each answer short and sweet and categorize FAQs in a user-friendly manner.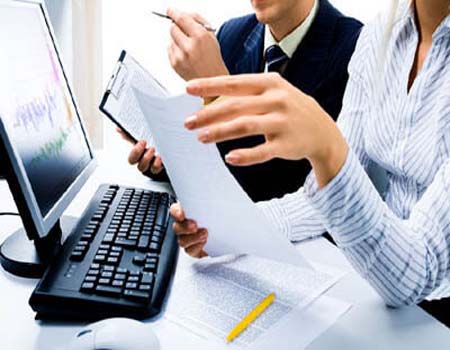 Updated Content
By updating old content that has performed well, you can quickly and easily increase traffic to your website. This will also ensure that your content remains relevant and accurate. Sites that update blog posts on a regular basis attract 55% more visitors than those that do not.
You can also create a new post, summarizing all the posts you already published on a particular topic. List and link to these existing posts within your new summary post to keep sending readers their way, while adding some oomph to your SEO ranking and maximizing compounding potential.
Repurpose Content
In the same vein, re-purposing content such as your social media posts or YouTube videos from other platforms is another shortcut to quality website content. In other words, you are reworking your existing, high-quality content and presenting it in a different form on new channels.
Industry and Company News
Establish your authority as a major player in your niche by including a website section dedicated to company and industry news. This content may include company press releases, features in noteworthy news outlets, and updates about the latest industry developments. You can also use this space to celebrate your latest accomplishments, both major and minor.
Easy-to-Scan Content that Solves Readers Problems
Blog posts land best and have staying power when they possess the following characteristics: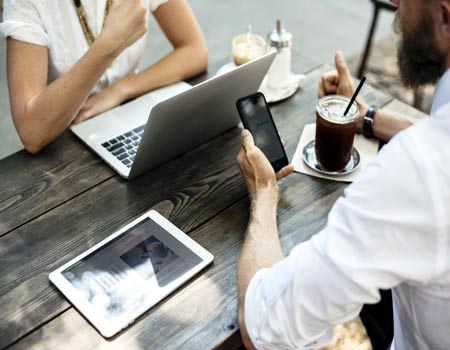 Compounding Blog Posts
According to the digital marketing gurus at HubSpot, posts with these qualities are most likely to become the Holy Grail of blogging:
These posts see traffic growing steadily over time. This is as opposed to decaying posts, which may draw an initial influx of traffic, but this tapers off over time.

This post you are reading right now is actually a great example of one with compounding potential.
Something Borrowed
So long as you fully credit your source, you can add some super content to your site by simply borrowing it from somewhere else online. This may include interesting YouTube videos, smart infographics, news clips, webinars and more.
By linking to your source alongside your content, you will repay the favor by directing traffic to the original content creator.
Company, Client and Partner Profiles
Your company profile or About Us section is your chance to share your story, so potential customers can get to know you better. This can be as simple as a paragraph or two about how you started your company and what makes it unique.
You can also generate goodwill while also showing off your industry clout by including a section in which you highlight and celebrate your existing clients as well as any companies, such as suppliers and distributors with whom you regularly do business.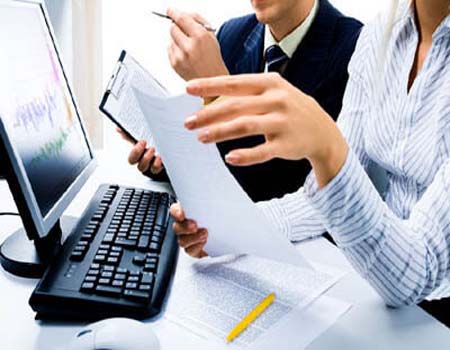 Amazing Content Inspiration is all Around You!
The Internet is awash with inspiration for great content. To get you going, here are some excellent avenues to source exceptional ideas for fresh content:
As the stats above show, the saying Content Is King is true for so many reasons.
Fortunately, there are many ways to maximize your website's ROI, simply by publishing engaging content that attracts and retains attention.
We welcome your comments, questions, corrections and additional information relating to this article. Please be aware that off-topic comments will be deleted.
If you need specific help with your account, feel free to
contact us
anytime
Thank you
---
Tweet Share Pin Email.