Local SEO for Local Businesses
With running a business, you always want to find new customers or clients. What can help achieve this goal is your company's website. You will want to optimize your website, so it ranks well with the Search Engines. And you will especially want to focus on ranking in your own city or region, known as Local SEO.
More than 8.4 billion Google searches are made every day. Nearly half of these are local searches. If your business is not using local SEO with their marketing campaign, you are losing out on almost 50% of the market. You can bet that your competitors are.
Optimizing For Local Search
One of the first step to this is the accuracy of the information on your business website. Outdated information and typos means everything to your visitors. Today, even the Search Engines pick up on those mistakes. Make sure your business name, address, phone number, hours of operation, business category, and any other information is correct and current.
Scrutinize the Website Carefully
Bad User experiences on your website can cause lasting damage to your reputation and name. An example might be that you have taken the time to embed pictures of your store on your website. But what if that visitor can only see half of your pictures. Or images are so large, your site takes forever to load those images. Now your website looks cheap. Your brand is tarnished. And you just lost potential customs.
Poor navigation, broken links, incorrect and or missing content, slow load times, are all sure-fire ways to lose visitors. You will not get a second chance to make that good first impression. So make sure there are no unwelcome surprises.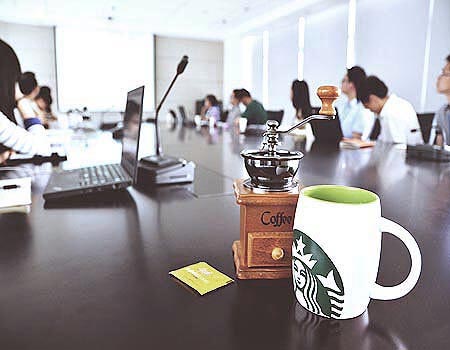 The Importance of Monitoring Reviews
Reviews are critical for any business. Online reviews can make or break a consumer's decision to make a purchase, visit your website, or walk into your store. Consumers often trust feedback from complete strangers, and at times more than that of family and friends. Cultivating high quality, legitimate reviews can take time. When you do get a bad review (and you will, this is the Internet), swallow your pride, reach out to the customer, and work to make it right.
Getting Discovered
The Search Engines will eventually crawl all the websites where you might be listed. If you are listed, they will find you. More importantly, they will check the data on each Website for accuracy to see if it matches the information they already have about your site.
Links on Other Websites
Links are click-able content on other websites that lead people to your website. Links are also what Search Engines track when determining how to rank a website. The basic idea is that a link elsewhere acts as a vote for your website. But this SEO factor can be abused (and the engines fight this). But it still remains one of the most useful factor in ranking. When your business name gets mentioned in an article, whether that mention is linked or not is still important. Just having your business name mentioned is useful. In other instances, the link may be nothing more than your Business Name appearing in a list of businesses. Though its value isn't quite as ideal as a bigger business information article, it still helps with discovery and ranking.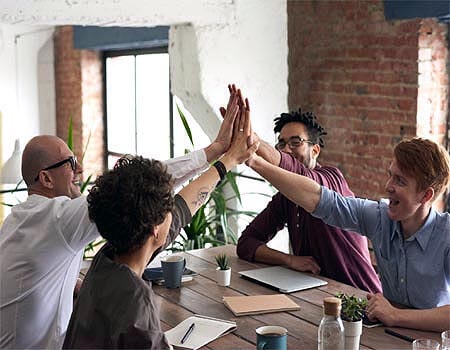 How to Get Links
First, never buy links. This is never good and can lead to significant penalties from Google and the Search Engines. If you are a local business, try finding places like a local Chamber of Commerce. And any other local business directory you can find. Look into other community-focused websites and be an active participant. Seek interviews with local news services and blogs. All media coverage in newspaper, radio, or TV, as well as online, will generate links for you. And most importantly, more Business!
Reach out to other Websites
If you think your business is complementary to another, consider asking them to link to you. Be prepared for them to ask for a link back, but if including the link to another site is useful for your visitors, then include them.
How Schema Helps Businesses
Marking up your content is helpful for the engines to know more about you. The accuracy of data matters a great deal to search engines, and using a system like Schema can help create a structured flow in your data that helps the engines easily and quickly understand more about your business. Businesses should start with Schema and understand what applies in their unique cases. There are over 100 elements that can be marked up. Businesses should research what applies to them and get that code on their website. Since the major engines support markup (indeed, they run Schema.org), it's a good idea to align and grow trust with them. It does take some work, and may be more difficult than making other simple changes to a site, but the long-term benefits are well worth it.
Mobile Optimization
Mobile is such an important role today that it is a priority for all businesses. More than ever before, how your site performs in the Mobile environment And Cross Browser Compatible informs how the Search Engine treats you. If your Website is not responsive or slow to load, expect rankings to suffer.
Website Not Mobile-Friendly?
Your website may not show up when consumers do a Google search on a phone or mobile device. When consumers are running errands or planning their day, they now do it on a mobile device. Online Maps serve a critical role in those consumers finding the businesses they are looking for. So all that optimization and work you did comes into play ensuring that you show up on the Search Engine's Map.
The Next Wave of Optimization Voice Search
Fairly new to the SEO scene is voice search. Currently, it is responsible for 20% of all interactions in Google's own mobile apps. And that number is growing. As more voice-controlled devices come to market, like Amazon's Alexa and Google Home, they add to the uptake in voice assistants led by Apple's Siri, Microsoft's Cortana, and Google Assistant.
Duane Forrester recently released an e-book on How Voice Search Changes Everything, which you can download for free on the Yext blog.
Where Should a Local Business Get Listed?
Local businesses need to be listed in "Google", "Bing", "Yahoo". But other local listing services (such as Yelp) can also be useful. A business owner does itself a disservice by taking a shortcut here. Each Directory Listings has its own niche of users and by skipping their listings you will miss out on those users.
Below are some other useful sites to be listed on.
More than 1 out of 7 people on the planet are on Facebook, and they're actively checking out the 65 million plus local business pages listed on the biggest social network ever.
TripAdvisors 415 million monthly users. Over 535 million reviews have been published on the site. Your small business, especially if it's in the hospitality space, is missing out if you are not on TripAdvisor.
Some people don't have time to read reviews, scroll through a website, or comb through social media posts. A YouTube video is a solid small business marketing vehicle.
Foursquare has a passionate following of 55 million monthly local small business fans. They check in, share where they are, and leave tips for others to follow.
It might seem like LinkedIn only matters for national or global brands, but a local business can do researching of who they are, from owners to employees.
Angie's List is Now Angi, Originally created to review local contractors, the online directory has grown to be a go-to repository for crowdsourced online reviews. It's free for small business owners to register.
An extremely valuable local resource that is often overlooked is your city's Chamber of Commerce. A hub for events, news, and networking, the Chamber's website keeps a list of local businesses and members.
A new player in the industry, venture-backed startup Alignable claims to be the number one source of referrals for local small businesses, with over 22,000 communities networked on its platform.
MerchantCircle allows consumers to search for local merchants by category. According to its website, the directory has over 2 million merchants on its site, with over 100 million consumers visiting each month.
BrownBook.net allows your business to create an enhanced online profile with videos, images, logos, an about us section, and much more.
Local businesses, user reviews and recommendations of top restaurants, shopping, nightlife, entertainment, services and more at CitySquares.
And consider RSH Web Services as your hosting provider.
We welcome your comments, questions, corrections and additional information relating to this article. Please be aware that off-topic comments will be deleted.
If you need specific help with your account, feel free to
contact us
anytime
Thank you
---
COMMENTS
---
Alan E
Great really great post.
---
Tweet Share Pin Email.