What Is SEO Content?
If you're new to the world of search marking, you may have heard the term SEO Content and wonder just what that is.
SEO
This refers to SEO or Search Engine Optimization, The process of optimizing a Website so that people can easily find it with search engines like Google, Bing, Yahoo, Baidu, DuckDuckGo.
Content
Refers to all the information contained in a Website. This can be text, links, images, audio, animation videos or anything you can post to a web page.
Here are a few tips to keep in mind as you begin to create content.
• Choose a Subject
• Do keyword research
• Optimize image alt-text
• Create a compelling meta description
• Insert links strategically throughout your blog post
• Focus on how NOT to push customers away
• People come to websites to learn, not always to read
• Short and sweet always performs best
• Give users factual information as quickly as possible
• Use active verbs and meaningful modifiers
• Use simple terms and writing styles.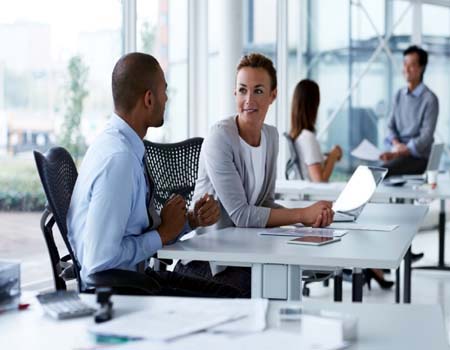 Create High Quality Content
This seems like the most obvious point, but it is the most overlooked. SEO content is always high quality content. Your followers need to become interested and engaged. This is one reason why long-form content is doing better than ever.
Use Smart Structuring
Most all people looking for specific information read very quickly, and nothing will turn them off more than a Wall of Words. Create your content by using numbered lists, bullet points and headers to easily highlight key information. Smart content is designed for a specific audience. Commonly based on your understanding of their needs, preferences, and intent.
Adding Value
Informative content is good, but if your readers and clients can not put your words into practice, then they will not benefit from what you publish. A primary goal of content is to solve a user's problems and show how to overcome them; this will not only build brand loyalty, but it will keep them coming back for more.
Keep Your Audience in Mind
Before you get started, think about your audience. Is this is something they are looking for and would share this information with friends.
Create Infographics
Infographics are informative but easy to understand images, they are used by the majority of Designers who mostly share visual content on any type of web page. You can create high quality infographic using tools such as Adobe Spark, Piktochart, Infogram, Befunky.
Trigger Emotions
Some of the best marketing campaigns went viral because they sparked strong emotional reactions. It has been proven that emotions like happiness, anger, or sorrow have the power to engage people and make them share digital content. Be careful in using this if it is unrelated to your business, since insincerity can backfire. But when you see an opportunity to contribute, go ahead, and do it, but do it well.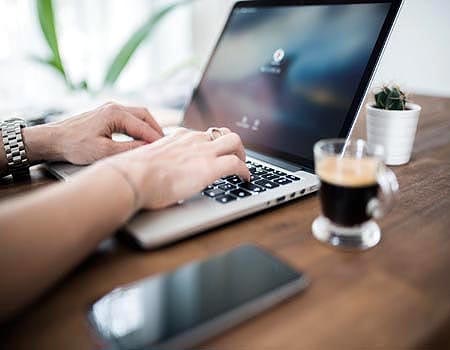 Offer Incentives
Everyone loves free stuff. Frequently social media pages will offer a giveaway based on a random drawing, and to enter users are simply asked to share, like, or follow a web page. This can create a big ripple effect that more than compensates for the investment in a reward.
Exploit Trendy Topics
Staying up to date with trendy topics is mandatory for all marketers. You should always stay up on the latest industry news, and use this to create shareable content when appropriate.
Humor
Your business is serious, but your content doesn't always have to be. Funny posts, images, and videos can grab a user's attention, so use it when you can.
Video Content
Video is quickly becoming a major factor of online content, and some studies even say that video content make up 40% of all Internet traffic. As a result, you should consider using video as part of your content strategy. Twitter – once known as the photo-sharing network – added video to its portfolio.
Content and SEO Tools
Content writing can take time and effort, here are some resources you may find helpful.
Blog Title Generator: This tool will show you the list of the most relevant topics in any given niche.
Headline Analyzer: Headlines are the first thing people read, and you have to have a catchy and intriguing one. Headline Analyzer will tell you that.
SEMScoop Find and analyze easy to rank long-tail keywords with free SEMScoop Keyword Tool.
Read-Able Analyze your articles based on readability. Giving your text an overall readability score. The score tells you what age group will be able to easily read the page.
Keyword Density Checker Scans your text or URL address to find out how many times you have cited each keyword.
SEO Optimization This on-page optimization tool analyzes your website and gives you an overview of the SEO Optimization factors. You can add up to five keywords, which the algorithm will search for and tell you how often each word is used.
Duplicate content checker. Use the duplicate content checker to find internal and external duplicate content for a specific webpage. Duplicate content is an important SEO issue.
Free SEO Tools from Ahrefs Keyword research, Keyword Generator, Keyword Difficulty Checker.
Plagiarism Checker Text Content Tools. Images Editing Tools. Keywords Tools. BackLink Tools. Website Management Tools. Website Tracking Tools. Proxy Tools. Domains Tools. Meta Tags Tools. Password Management Tools. Online PDF Tools. Development Tools. Unit Converter Tools. Binary Converter Tools. Online Calculators.
Looking for a SEO Tune Up for your Website?
Try RSH Web Services 17 Point SEO Tune-Up.
We welcome your comments, questions, corrections and additional information relating to this article. Please be aware that off-topic comments will be deleted.
If you need specific help with your account, feel free to
contact us
anytime
Thank you
---
COMMENTS