Successful SEO Strategy
One of the first and main focuses of any Business on the Internet today should be Search Engine Optimization (SEO). It is an essential marketing tool that all website owners should learn something about. Small business's can gain enough popularity with this to even compete with the largest businesses.
SEO Is Important
SEO performance is more than just a few keywords with an Ad. SEO should include brand outlooks, how your brand feels and how it is capable of fulfilling your customer's needs. You should also include your business's information pages such as blogs, the navigation, and the delivery of the content is also important. Employing the right strategies, SEO marketing can be the best advertising you can use. Putting your Business far ahead of your competitors.
SEO Is Undeniable
SEO can be most effective despite its slow rated in speed.
To realize all the benefits, you will need to be patient. It can take a couple of weeks, even months to reach good rankings with the Search Engines.
Your main objective is to capture organic traffic. Which is real people doing real searches on the Internet. This should also include a good Local SEO marketing campaign. Good SEO marketing is known to be a long term investment. You the owner should only aim at targeting high quality traffic. Which would be those searching for your products with the Search Engines. Don't waste resources by trying to cast the widest net possible.
Trust the Process
The biggest problem we see is Businesses not gaining the knowledge of SEO and the lack of commitment. A SEO strategy could easily take 3-6 months before you will see any return. It is slow compared to PPC ads. When was the last time you clicked on an Ad when searching for something? One of the biggest statistics you should always keep in your mind is that organic search traffic is approximately 30 times more effective than paid search ads. The same with local searches. Application of the right SEO strategy, you will see a boost with your Small Business popularity.
Get Found on Google
The biggest challenge with small businesses is appearing in Search Results naturally. The ultimate goal is organic traffic. Not paid searches with SEO. Google remains our focus here because it covers more than 75% of the Searches done today. Once you optimize your website, the chances of your business having good search results increase greatly. Ranking with the other search engines such as Bing, DuckDuckGo, and Yahoo is for the most part hand in hand when ranking with Google. Google ranking knowledge with their algorithms will help you to also rank with YouTube.
Optimization of a Website is simply paying attention to details and making it more presentable to customers and Google users.
Let us look at a few other areas you should concentrate on.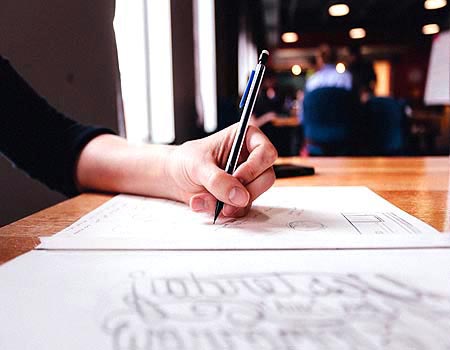 Site Speed Optimization
It is said that high performing websites results in high return visits, lower bounce rates, higher conversions or engagement and yes higher ranking with Search Engines. Slow websites can cost you money and damaged reputation. If the page delays for just 3 seconds, you could potentially lose 40% of new customers.
Listing sites that can test your speed
See our article on How to improve your Website Performance
HTML Optimizing
Fix all Website coding errors. Search Engines have algorithms that check your website code and content for Errors. This will affect your SEO Ranking. You can check your code and see what is incorrect on your website by using the W3C Markup Validation Service.
CSS Optimizing
When you start optimizing resources that load on your website, CSS might not be the first thing that you think of, but CSS also affects everything. CSS, which stands for "Cascading Style Sheets". This formats the web page you see. From basic layout, color, even load time is effected. CSS is also critical for user experience. How can CSS slow down your website? Just like unoptimized images, unoptimized CSS can lead to pages taking longer to load.
Image Optimizing
And when it comes to page loading time, image size and image optimization are very important factors. They should not be larger than what they need to be. Image optimization is a technique that removes all the unnecessary data that is saved within the image in order to reduce the file size of the image.
There are also free online image reducing Websites which do a very good job at image reduction.
Images "alt" text
Also called "alt tags" and "alt descriptions," ALT text is the written copy that appears in place of an image on a web page if the image fails to load on a user's screen. This text helps screen reading tools describe images to visually impaired readers. This also allows search engines to better crawl and especially better rank your website. So use them.
Broken Links
Broken links will hurt your SEO efforts. But more importantly, chase your visitors away. It is best to find and fix all broken links. Nobody wants broken links on their website. But not many website owners are willing to spend the time to check on their links and fix or remove them.
Create 404 Error Page
You have spent a lot of time making sure your website is User Friendly. Has a descriptive navigation. Very organized. But what if someone makes a typo when typing in a URL? What if another website links to a page you no longer have? What will the user see on your 404 Error Page? If it is the Default Server error page, it will be an ugly, confusing page that probably will scare off that visitor. Why not turn it into a page that can help? Your 404 error page can help your visitors to get back on their way.
Metal Title
Meta Title or Metal Tags in SEO is a crucial factor which can impact the traffic to your Website from Search Engines. People only click on the results which they like. If the Title makes sense to them and is related to the query which they are looking for. And if it catches their attention, they will click on it.
Example is this web page:
Why All Businesses Need SEO Marketing, Marketing Strategies
Metal Description
A Meta Description, Or "meta description attribute" or meta tag, is an HTML element that describes and summarizes the contents of your page for the benefit of users and search engines. While, metadata is not as important for SEO rankings as it used to be. The meta description still plays a significant role with SEO.
H1 - H6 Tags Optimized
Heading tags are HTML elements used to define the "Headings" of a page. They differentiate the heading <h1> and subheadings <h2> too <h6> from the rest of the content. The number from 1 to 6 determines the importance and the position a heading has in the overall hierarchy of the heading structure. Good SEO practices recommend that you use only one "H1" tag per page, and that a keyword should be present in that heading.
XML Site map
XML Site-maps help search engines crawl and understand your web-site's content, structure, and priorities. Your site map is a good place to begin to ensure Google's discovering all your pages. Building XML Sitemaps can be a little daunting but despite how they look you do not need a developer to create one. We like use XML Sitemap Generator. Just type in your URL and click "Create Sitemap" We recommend also selecting "HTML sitemap", "Current time" and "Frequency - Priority / Weekly - 1.0".
SEO Friendly Content
SEO Friendly content is created in a way that helps the Search Engines know exactly what your web page is about. And as a result will help rank it higher. This is most of the time easier said than done. There is a thin line between informative and "spammy" content, and Google is programmed to define that line and place websites on either side of it. Search engines have become savvy, quickly identifying which sites are optimized with quality content and sites that just try to be.
Social Media
Integrating Social Media into your marketing plan can bring you an abundance of benefits. It can boost your Website's SEO, find customers you couldn't reach before, generate sales and leads, and much.
Also see our SEO Tune Up - All 17 Points are areas to Optimize for
Tweet Share Pin Email