Without A Website
You Are Losing Business
By not having a website, you're losing potential customers. Even if you have taken the time to build your Facebook presence and have your products or services displayed on Instagram or Etsy, you are still missing out.
If you are considering designing a new website, or want to redo your current outdated website, you will be faced with some important decisions. We are going to help you with these decisions by showing your choices and explaining how specific options may fit your needs.
We will explain and help you understand what type of websites you can build. And help choosing a Domain Name if needed. Help you launch your website successfully, what ever your goals might be.
The essential steps to launch a website:
• What type of Website you need
• Choosing a Domain Name
• Choosing a Hosting Provider
• Designing your Website and making it look great
• Writing and preparing good content
• Testing your Website before and after it's launch
• Marketing your new Website
What Type Of Website Do You Need?
Websites come in all different shapes, sizes, and different types. Which one you choose will depend on what you want to achieve with your website and the functionality you are looking for.
We have listed a few of the different types of Websites: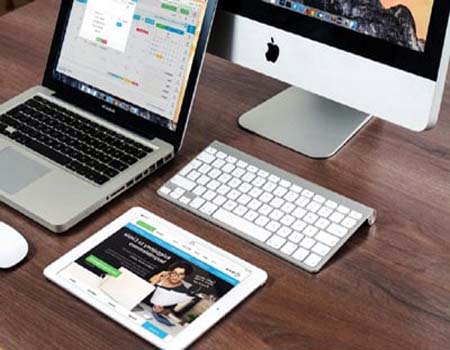 Weblogs, Blogs or Online Diaries
A blog can be an extra feature for any website, or it can be a separate kind of site on its own. These websites are most likely written by individuals. Solely for the purpose of writing on their interested topics. Blogs are usually arranged in chronological order, with the most recent entry at the top of the main page and older entries toward the bottom.
Recommended reading: The Best Blog Platforms for Beginners, Businesses and Content Creators.
Examples of a few online blogs:
Business Card Website
For some businesses, a simple one-page website with the company name, description, contact info and maybe a logo may be all that's needed. You can also include products or other information, but the basic concept is a simple one-page website that represents your company or yourself.
Portfolio Website
A portfolio website is similar to Businesses card website except you will have a section where you showcase your work or interests and options for contacting you. Photography studios commonly use this type of website, so do design firms and other creative endeavors.
Social Networking Website
Social interactions, online meetings, chatting, social updates exist on social networking websites sometimes called Social Media. Some of the most popular social Websites are:
Product Brochure Website
This website is an extension of your business or company's sales and marketing efforts. You will be able to show goods and services you offer to browse through. This website may include some pricing guidelines, but normally will not allow purchases here. LinkedIn is a good example of this type of website.
Company or Organization Website
Any company or any organization can have its own and unique online presence with a company website. It offers various products and services that are showcased on the website. For example a company creating goods, with the use of the website can put down the various locations of the shops, stores and or dealers and for the different products on the website.
E-commerce Website
E-commerce websites are online markets for any product you want to buy online. You can choose a variety of products of any kind from different ranges.
Some examples of E-commerce websites are:
With E-commerce websites, you will be able to showcase your business and your products or services, allowing purchases online. The setup process for an eCommerce site may at first seem overwhelming, but there are many simplified methods and tools that will help you to sell online.
Search Engines
Google: Need we say more. Delivering searches related to any query entered by users. Using special algorithms and technology. It gives (most times) the appropriately related links for the user to find the content they are looking for.
Forums
Online Forums are used by its users to participate in and converse about particular topics or discussion to find answers to specific questions. It is a kind of interaction as in a social networking website.
File Sharing or Downloading Websites
Search for media, music, software, pdf files... Almost anything, and share it or download it from file sharing websites. You can additionally upload files to them, for further use or for others to download.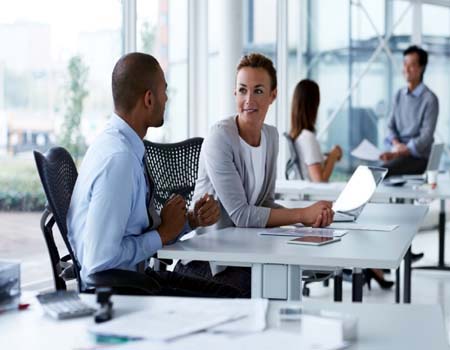 Selecting the Right Tools
With so many options available today, it can be difficult to choose the best Program for the job. Selecting the platform (CMS) Content Management System's upon which you build your website can be one of the most important decisions you make. This choice can be critical because you will be tied to that platform for some time, and it's never easy to move your website from one platform to another. The best and most popular tool for making a website is the WordPress Content Management System (CMS). It is recommended by numerous designers. You can make any website with WordPress, be it a one-page business card website, a site with a blog, and even an E-commerce website.
Domain Names
Once you've selected the right platform for your website, you will need to start thinking of a domain name. This domain will be your-name.com, your-business.com or almost anything. Even though the .COM domain extension is the most popular, There are more than 1,500 Domain Name Extensions (TLDs), And it seems to be increasing every day. Although they are not as popular as the original TLDs, you may also encounter some of these newer domain extensions when browsing the web.
The 7 Most Common Domain Extensions:
.com (commercial)
.org (organization)
.net (network)
.us (United States)
.biz (Business)
.info (Information)
.pro (Professional)
Other Top-Level Domain Names
.top
.accountant
.bid
.company
.cricket
.date
.download
.faith
.loan
.racing
.review
For a list of domains that RSH Web Services offer
The following 4 are part of the original Internet specifications for domain extensions and may not be available to the Public:
.int (international)
.mil (military)
.edu (education)
.gov (government)
For a complete listing of all Internet Top Level Domain Extensions.
For most people, the first goal when choosing a Domain Name is to get the .com top-level domain whenever possible.
RSH Web Services article on choosing a domain name and to help you learn the details with some tips to selecting a good domain name.
If you are making a website for yourself, maybe try to use your first and last name? Think "johnsmith.com". Even if you aren't promoting yourself, it's not a bad idea to get your name as a domain now, in case you want to use it in the future. If you are marketing your business, you will want to use your company name. Think "yourbusiness.com." And if already taken, do not forget the other Domain Extensions: "johnsmith.pro" - "johnsmith.biz" - "yourbusiness.info"
Web Hosting Provider
Selecting a reliable hosting services provider can be one of the most important decisions you make. To a large degree, the functionality and performance of your website will depend on your hosting provider. The Host makes sure your site is available to potential readers 24/7 and this is where your website files are stored online. The wrong Host can cause many problems with your website. Your web host is a major piece of the puzzle to maintaining a successful Internet Website. It is crucial that you choose a reliable provider.
And of course we recommend RSH Web Services.
The design of your website is critical, and people will form an opinion about you and or your business based on the look and feel. Most visitors will make an instant decision whether to stay or go. So to make that all important impact. It is crucial to have great website design.
Prepare your Content
Content is the information that will be presented on your website. It is critical to create and maintain clear, useful, unique content so visitors can quickly and easily understand your message. Poorly written, presented material can frustrate and discourage visitors from staying on your website, or to return. Also, Search Engines reward (by ranking them higher) websites that make an effort to create quality content. Make sure you also have fresh content appearing on your website on a regular basis.
We welcome your comments, questions, corrections and additional information relating to this article. Please be aware that off-topic comments will be deleted.
If you need specific help with your account, feel free to
contact us
anytime
Thank you
COMMENTS
Jeroen B
Awesome post and thanks for sharing.
---
Patrick J
Very useful article thanks for sharing, May we contact you on making our website.
Yes contact us anytime, we would be glad to help, RSH Web Services
---
Tweet Share Pin Email