Blogging Tips For Any Size Business
Blogging is important in today's Internet market. But do this wrong, and it will cost you customers and your reputation. As more businesses enter the online world of content development, the scrutiny continues to increase. Consumers can be gained or lost simply from your blogging efforts, so it is imperative this publicly seen activity is done correctly.
In this article, we will explore why businesses should have a blog. The biggest mistakes made by Bloggers and how to avoid these potential pitfalls.
Content is King
Your content, if displayed in a public setting, like a blog, it will bring you more attention. Make sure it is correct. Whether grammatical, punctuation, usage or even spelling errors. There is a good chance that if the articles published are not written well, your customers will know, and not return. This can be an easy problem to solve. No matter the size of your company, the chances are good that someone there knows how to write.
High quality content helps to build brand reputation and trust. This leads to more customers. Content helps to lure in new customers while also keeping previous customers happy.
Consistent content will help to get more people involved, and you will be seen as one to be respected. The content's style, feel and tone is important and should connect with your audience. Relevant content will also reach your audience on a more personal level and is influenced by their interests, wants and needs.
Opening the blog to different employees and letting them write under their own names could also be a great idea. It gives each of your blogs a different voice for customers to relate to, and also makes the employees feel better about themselves and their overall contributions to the organization.
Presenting Instead of Conversing
Good blog posts are those that inspire conversation and drive readers to comment, share, or engage with the content. Rather than thinking about a blog post as a dissertation, think about it more as an opinion on a popular topic. Stick to that one opinion or point of view, then open the floor to readers to respond.
What most people do not understand is that the difference between a blog post and a magazine article is similar to the difference between a conversation and a presentation. With blogging, it is good to blog about a specific topic without being too complete. Think of it as a conversation. You get your chance to talk, and then it's your customer's turn to respond.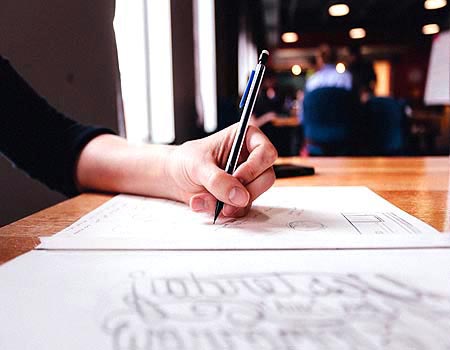 Being Too Promotional
Often the best way to promote your website is to be seen as a Resource and not a Public Relations outlet. If you try to sell a product too early in the relationship, before you know each other have learned to trust one another, you will often scare them off. Creating blogs that provide interesting and useful information will make those readers more likely to make purchasing decisions.
Organizations are still learning about becoming Media companies to utilize the power of pull vs. looking to move inventory with just ads and promotion.
It's All About People
Most businesses are starting blogs as a means to connect further with their customers and in the end sell more products. But the message fails if the person on the other end does not understand or can not relate to what you are saying. Remember: It is not what you say that matters. It is what they hear.
Direction and Strategy
If you want results from your blog, then take time to put together a strategy. Some of these things are:
• Define your goals
• Perform target market research
• Increase your online presence
• Attract larger social media following
• Building brand awareness
• Establish yourself as an expert
• Generate leads - sales
• Increase website traffic
• Improve your SEO
Variety is great with Blogs because it keeps it from becoming boring. You still need to be clear about what your readers can expect. Think back to when you first started your business and what was it that attracted you. Tap into that passion, get excited again. And write.
Not Utilizing Your Experience
What makes your perspective unique and different from the millions of other articles? Why should readers trust you? If you are a business owner, you have experience in your field of business. Just like you tapped into your passion with your overall strategy, make the most out of your experience and be sure to offer a unique perspective. Do not just post what everyone else is posting. Often uncommon or unusual writing can be very successful.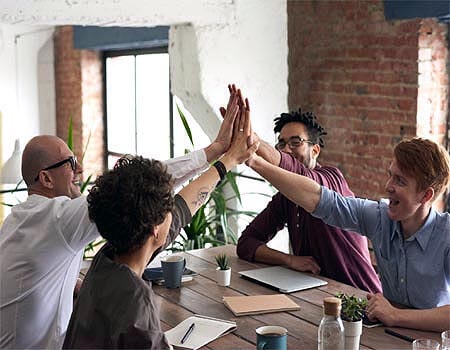 Linking to other Pages
Someone finds your website through Search Engines. They read your article, it answered their question, but now they have other questions they would like to explore further. Have you created other articles, so readers can stay on your site? They want to keep researching, and if you have more content on your site that is relevant, then having links on each page connecting the pages together are the perfect way to move from one page to another.
Also, the SEO benefits of linking are especially great. Linking to internal pages helps search engines better understand your website architecture and what you have. Linking to outside resources helps establish your business as an expert in your field that puts the reader's needs ahead of your own.
We welcome your comments, questions, corrections and additional information relating to this article. Please be aware that off-topic comments will be deleted.
If you need specific help with your account, feel free to
contact us
anytime
Thank you
COMMENTS
Wm B
Blogging about blogs - Great!!.
---
Jim D
Do you have any Blogging apps you recommend?.
Yes we offer 15 different blogging scripts
that are available with any of our Hosting accounts - RSH Web Services.
Tweet Share Pin Email.